Analyst who predicted BTC crash in 2021 projects cryptocurrency to $ 135,000 in 2023
2 min read
Analyst Dave The Wave is known for having identified signs of a drop in the price of BTC – something that actually happened in May 2021. Now, Dave says that the price could go up 229% and reach $ 135,000 in 2023.
According to the analyst, the forecast is based on the previous bullish cycles of BTC, in 2013 and 2017, as well as the high of 2020. With that, the analyst estimated the new record in about a year.
Past cycle trends
First, Dave posted a chart plotting long-term trend lines through each cycle. In this sense, the analyst identifies the bottom, top and bottom of each cycle.
Based on the hypothesis, Dave projects BTC at $135,000 in early 2023. But this is the bottom of the analysis, which tops the region of $275,000 by the middle of next year.
"Point for the bulls (buyers). BTC bullish project has a target of $135,000 at the beginning of next year," says the analyst.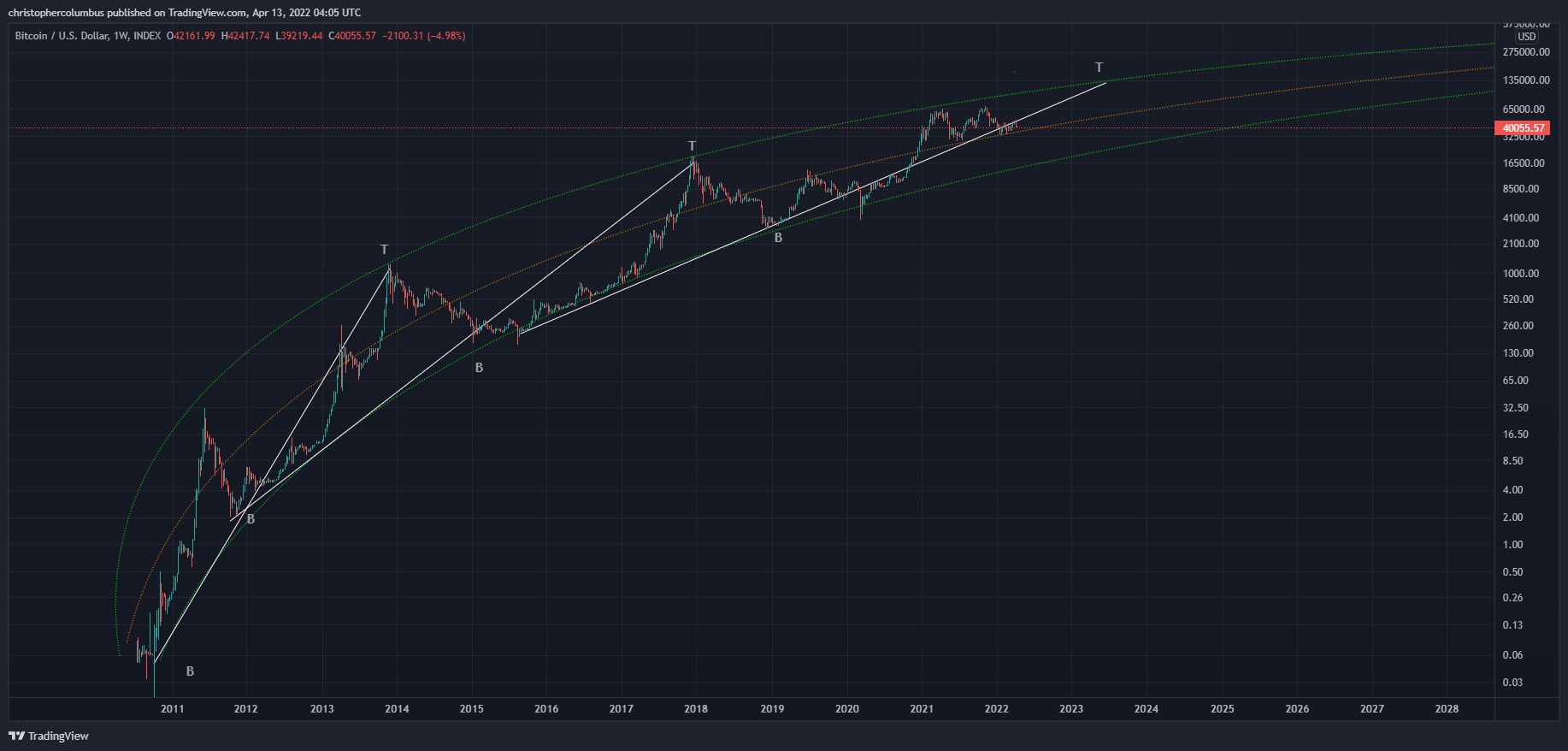 For the short term, however, the analyst does not rule out new corrections and lows. According to Dave, if there is a collapse in the price, the price could fall below the logarithmic growth curve (gray bar). In this case, the final support would be between $20,000 and $23,000.
For those long-term bulls in BTC, the analyst says a downward capitulation could be ideal for resetting key indicators such as the Moving Average Convergence Divergence (MACD).
Based on trader analysis, the MACD, which identifies trends and momentum, is still signaling more short-term downside in the short term on all three major timeframes.
"Monthly MACD indicates bullish correction. Weekly MACD, below the zero line and rolling. Daily MACD, also below the zero line. Even if there was an eventual price dump, moving forward might be the best thing for the macro trend," explains Dave.
Monthly MACD – correction in macro bull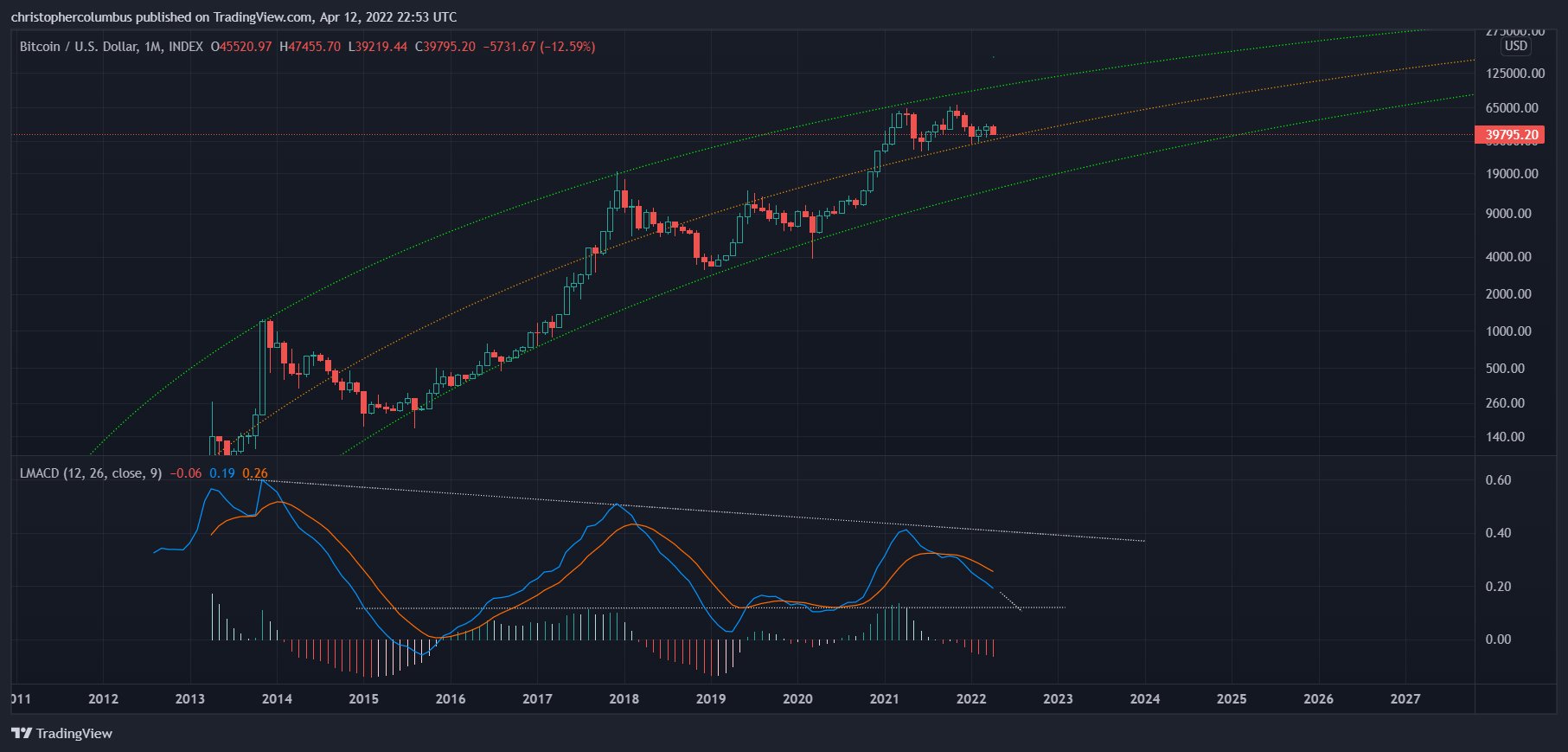 Weekly MACD – below the zero-line and rolling over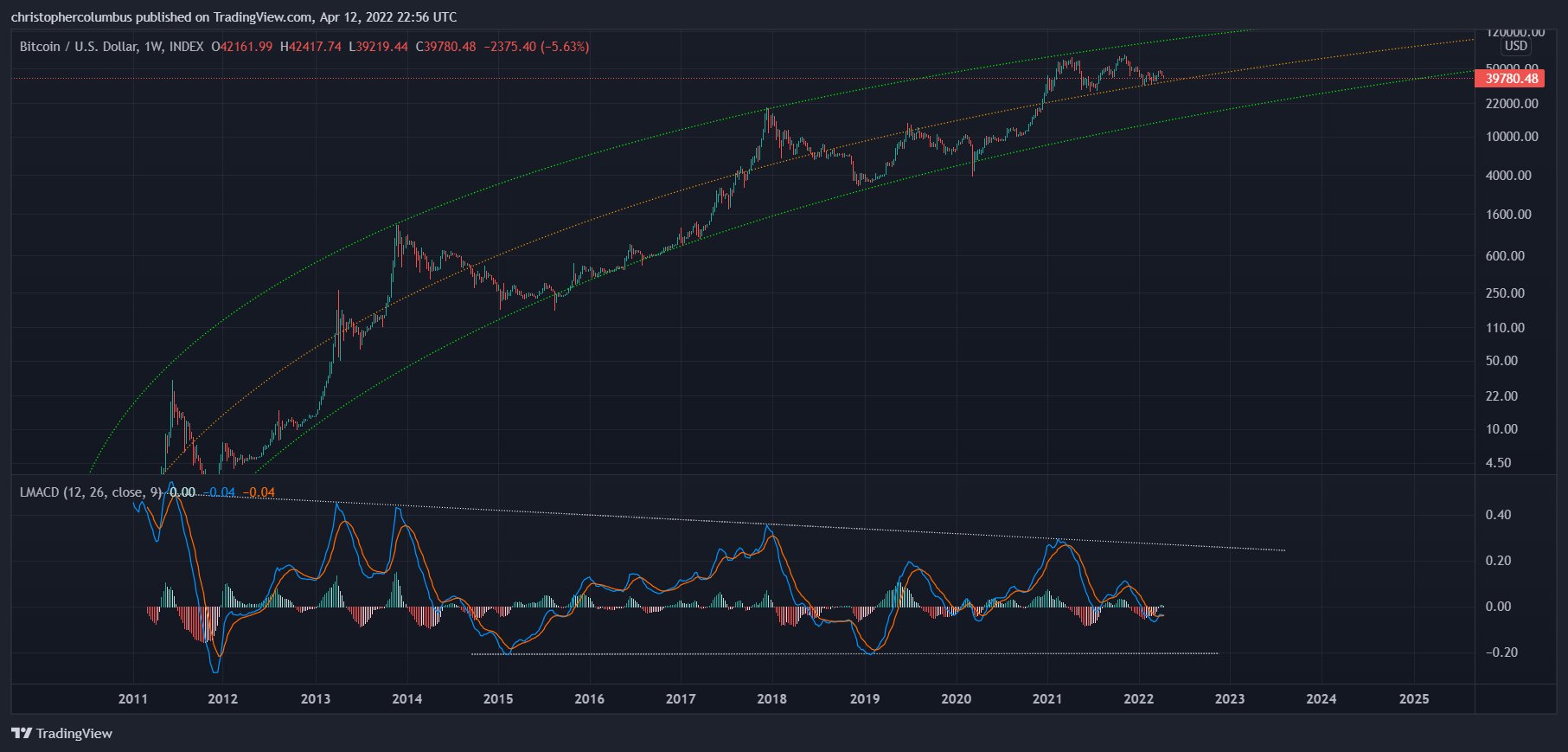 Daily MACD – also below the zero line