Biggest bull market in history ahead?
2 min read
So far, no one can say whether the correction on the crypto market in the last few weeks is over. True, the fundamentals for BTC have not changed. But the global economic situation is still anything but stable. Technical indicators such as the Relative Strength Index (RSI) or the Mayer Multiple speak a different language, the chances of an upcoming recovery rally are good.
BTC: The biggest bull market in history?
Apart from these short-term indicators and prospects, analysts in the crypto space are certain: Things are looking up again. In particular, Mike McGlone, Senior Commodity Strategist at Bloomberg, is currently putting the bull horns on his generous forehead.
In a tweet, McGlone gives the following analysis:
BTC could be one of the biggest bull markets in history at a relatively low price right now [bevorstehen] […]. Or crypto could be an experiment gone awry in the process of becoming redundant like Crudeoil. However, our bias is that BTC adoption is more likely to increase.
And when will the BTC bull run start?
That's all well and good, one might think, even if that's the case: when will the bull market start? What do the crystal balls say about the launch date?
According to crypto analyst KALEO, we'll have to wait a little longer. In contrast to McGlone, who still expects strong growth in this half-year, KALEO is postponing the whole thing a bit.
According to his calculations, we still see a sideways range or a "crab market" by the end of the year, with the BTC price moving between 16,000 and 30,000 US dollars. At the beginning of 2023, there should then be a rally that goes hand in hand with an altcoin season. After that it really starts!
In late 2024/early 2025 we will finally see a new all-time high in BTC. The NFT madness of 2025-2026 will be like nothing we've seen before.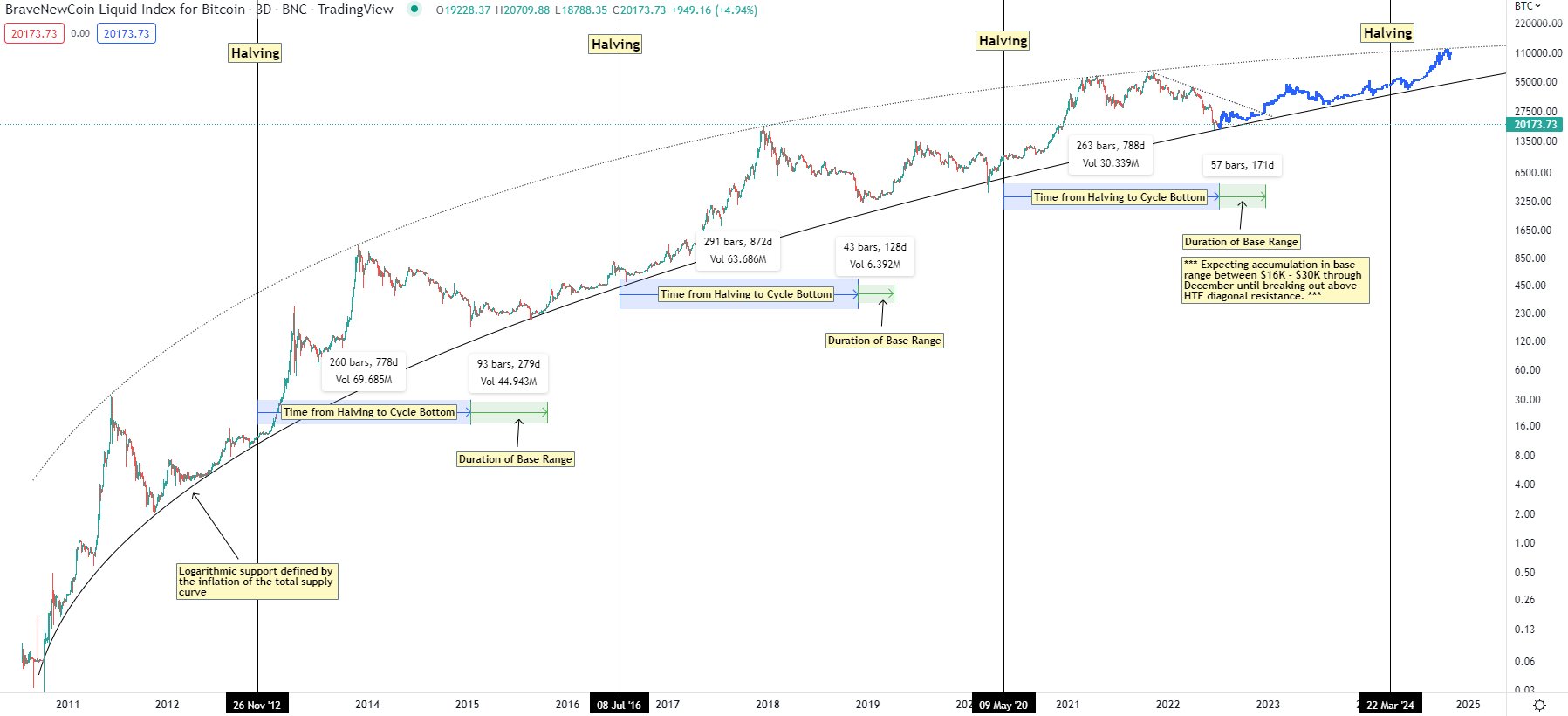 Dan Held: Just zoom out
To make the trio of bulls complete, we'll let Dan Held have his say today. He confidently announces: It will be fine again. He points out that market phases in which BTC was declared dead were always followed by better phases. And indeed: the historical data proves him right. Each crash was followed by a halving and each halving by a bull run. Whether it will be the same this time remains to be seen.
When in doubt, just zoom out. Every time people thought BTC had "died," it came back stronger.
Inflation does not always have to be negative for equity markets