BlackRock Bets Big on BTC Mining as Sector Rakes in $44 Million a Day
3 min read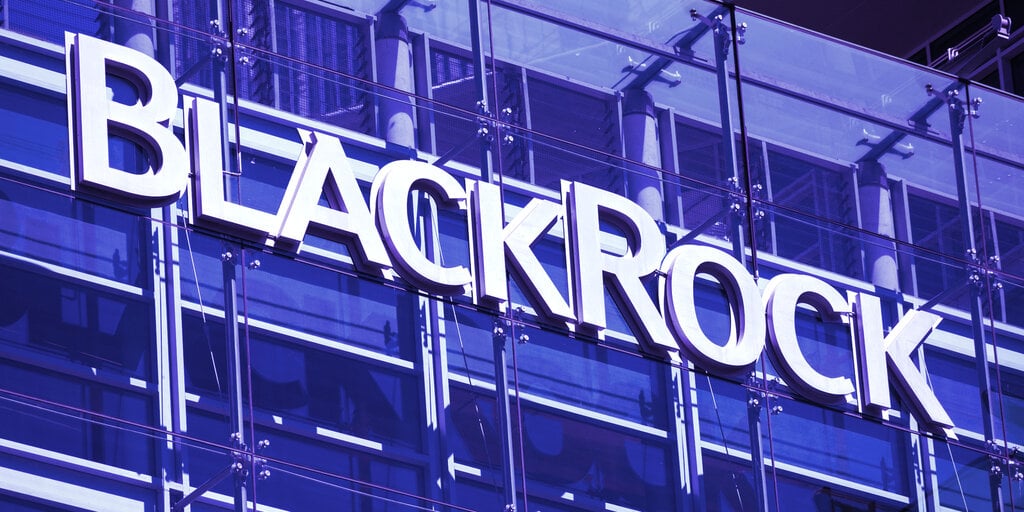 BlackRock, the world's largest asset manager with $9 trillion in assets under management (AUM,) has invested in U.S.-based BTC mining firms Marathon Digital Holdings and Riot Blockchain.
According to a mandatory SEC filing dated June 30, Blackrock now holds 6.71% in Marathon Digital Holdings and 6.61% in Riot Blockchain.
The news comes amid a boom for BTC miners. Firms based outside China are reaping the benefits of the recent crackdown on mining there, and seeing profits to the tune of $44 million a day, according to data aggregator YCharts. 
The new BTC mining boom
According to some estimates, around 70% of all miners were based in China. That was until recently. 
After mining bans were introduced in the industry's most popular states, up to 90% of Chinese miners left for more crypto-friendly climes, with the BTC hash rate falling by 50%.
Now the hash rate is back on the rise and daily revenue has jumped a whopping 256.4% from one year ago. 
According to data from the Cambridge Centre for Alternative Finance, the U.S. alone now accounts for almost 17% of the global BTC hashrate rate. Meanwhile, Russia and Kazakhstan also grew their share of mining capacity, reducing Chinese dominance to less than 46%. 
The countries where BTC mining is thriving have two things in common, "mining cost advantages and ready access to funds (made available with institutional support,)," Nangeng Zhang, founder and CEO of mining equipment manufacturer Canaan, told Decrypt back in April. 
But mining profits are still short of the $80 million-a-day miners enjoyed in April this year, at the height of the BTC boom, when the value of the cryptocurrency surpassed $63,000.
Marathon and Riot both saw their shares rise and fall with the price of BTC, but both have done well overall this year. 
According to TradingView, Marathon stock (MARA) rose roughly 939% in the past 12 months and Riot's stock (RIOT) has done nearly as well, seeing an 835% rise. Both stocks trade on the Nasdaq.
In comparison, BTC's value has increased only 288% over the same period.
BlackRock bets on BTC Mining
BlackRock's total investment in Marathon and Riot amounts to roughly $382 million. But it's not the only asset manager to invest in these companies. 
Mutual fund giant Fidelity Investments recently disclosed large stakes in the two miners. Digital asset manager Vanguard Group, which has around $7 trillion AUM, is currently the largest shareholder in the two firms. 
BlackRock, meanwhile, has been exploring the fringes of the industry. The New York City-based multinational showed via an SEC filing in March that it had traded BTC futures contracts from the Chicago Mercantile Exchange.  
The asset manager also owns a 14.56% stake in MicroStrategy, which is itself one of the biggest BTC investors. 
But, as recently as last May, BlackRock was still studying the BTC industry, and its CEO Larry Fink warned investors about BTC's volatility. 
He said that it was too early to know whether cryptocurrencies like BTC were "just a speculative trading tool," with broker-dealers making the biggest returns from their volatility. 
An uncertain future for BTC miners
However, the profits to be made from BTC mining are subject to the same volatility as the cryptocurrency itself and the industry is not without its own headaches. 
This year, shortages of the chips integral to mining threatened to derail the growth of BTC mining—sending equipment prices soaring. And environmental concerns have badly tainted its image, leading anti-BTC campaigners in New York to call for a three-year moratorium on mining.
The good news is that BTC mining has proved more than resilient to China's attempts to eradicate it. Still, data from analytics firm Glassnode suggests that, with a rising hashrate, maintaining profits of $44 million a day will become increasingly harder.