BTC (BTC) Makes Another Attempt At Breaking Above Range Highs
2 min read
After being rejected on June 26, BTC (BTC) is now making another attempt at breaking out above the $40,550 resistance area.
Despite showing short-term signs of weakness, BTC is expected to eventually break out.
BTC attempts to break out
BTC has been moving upwards since July 20. On July 26, it reached the $40,500 resistance area and decreased, leaving a long upper wick in place. 
However, it resumed its ascent on July 27, and is now making another attempt at breaking out above the $40,500 area. Besides being a horizontal resistance area that has been in place since May 19, this is also the 0.382 Fib retracement resistance area.
If a breakout occurs, the next closest resistance area would be found at $47,771. This is the 0.618 Fib retracement resistance level.
Technical indicators in the daily time-frame are bullish, supporting the possibility of a breakout. The RSI has crossed above 70 and the Stochastic oscillator has made a bullish cross. Despite the MACD increasing, it is not yet positive.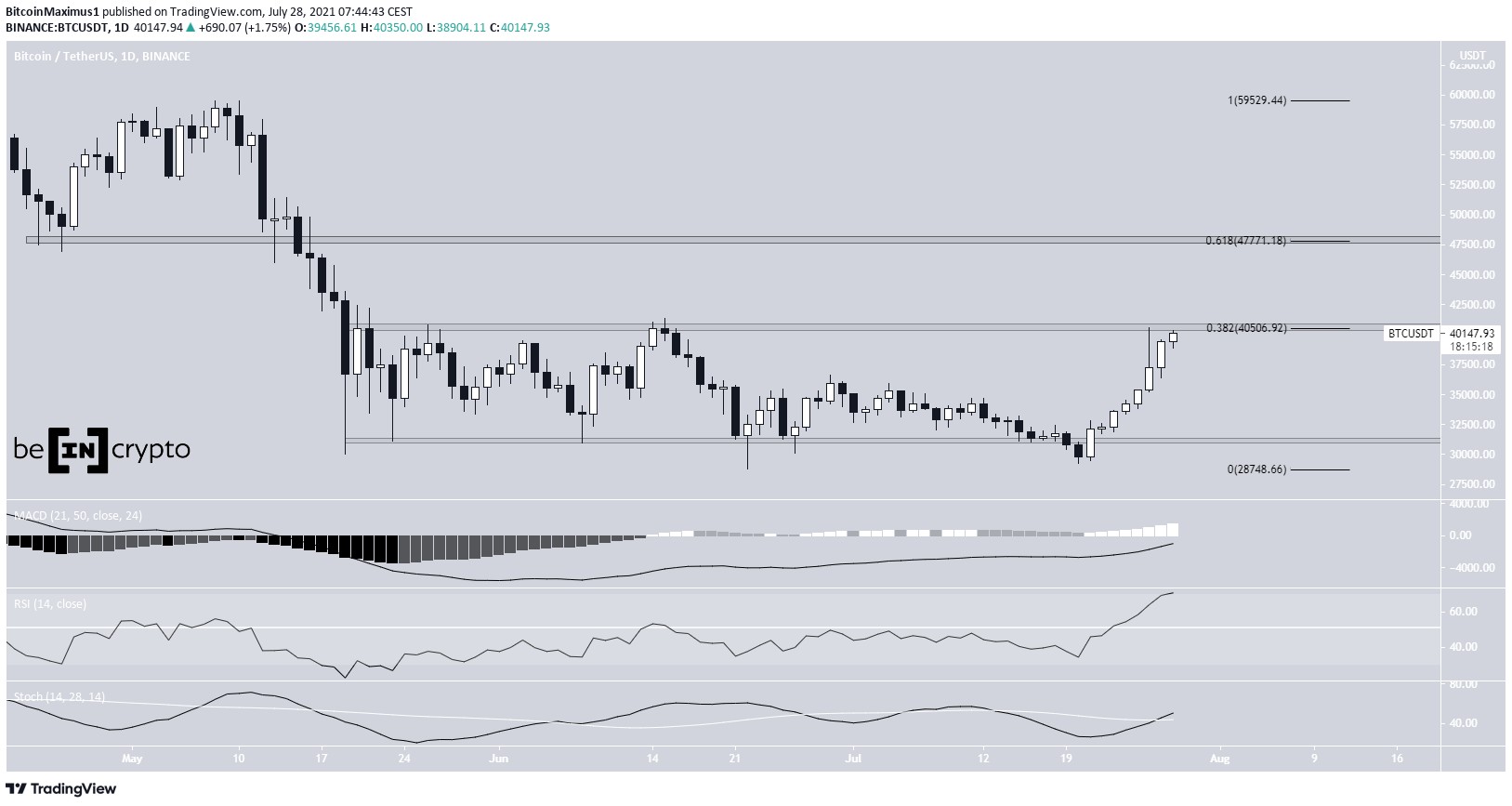 Short-term movement
The two-hour chart is not as bullish as the daily one. Besides a potential double top pattern, there is a considerable bearish divergence visible in both the RSI and MACD. 
Furthermore, BTC is trading at a resistance level that created a long upper wick on July 27. 
If a rejection occurs, the closest support levels would be found at $36,200 and $33,550. These are the 0.382 and 0.618 Fib retracement support levels.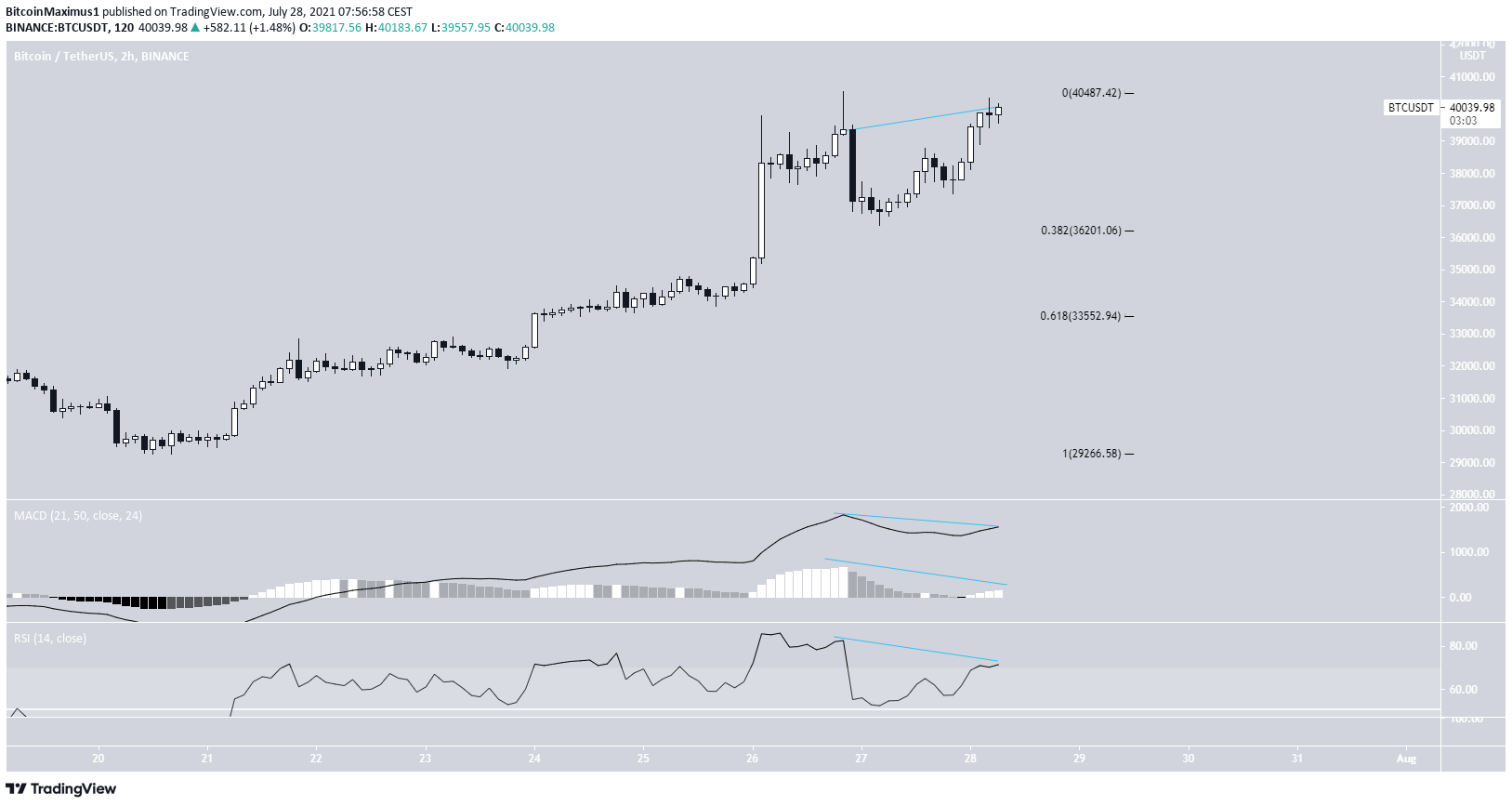 Wave count
The most likely wave count indicates that BTC is in wave C (orange) of an A-B-C correction. The sub-wave count is shown in red, showing that BTC is in sub-wave five after completing a fourth wave pullback.
A high of $42,181 would give waves A:C a 1:1.61 ratio, making it the most likely target.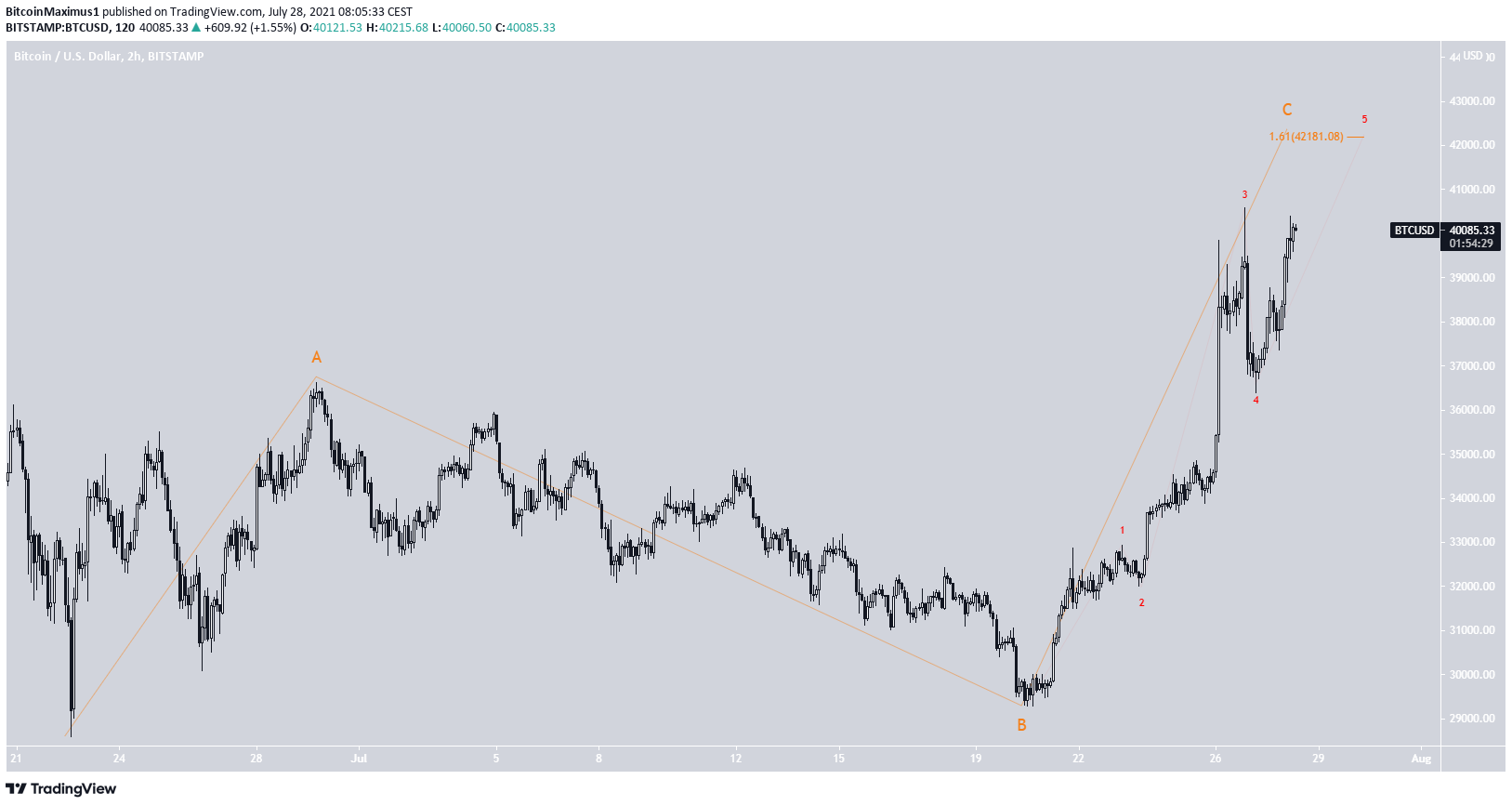 While it's possible that wave C extends to the 2.61 length of A to reach $50,218, the most likely top still remains at $42,181.
After the high is reached, one more drop would be expected.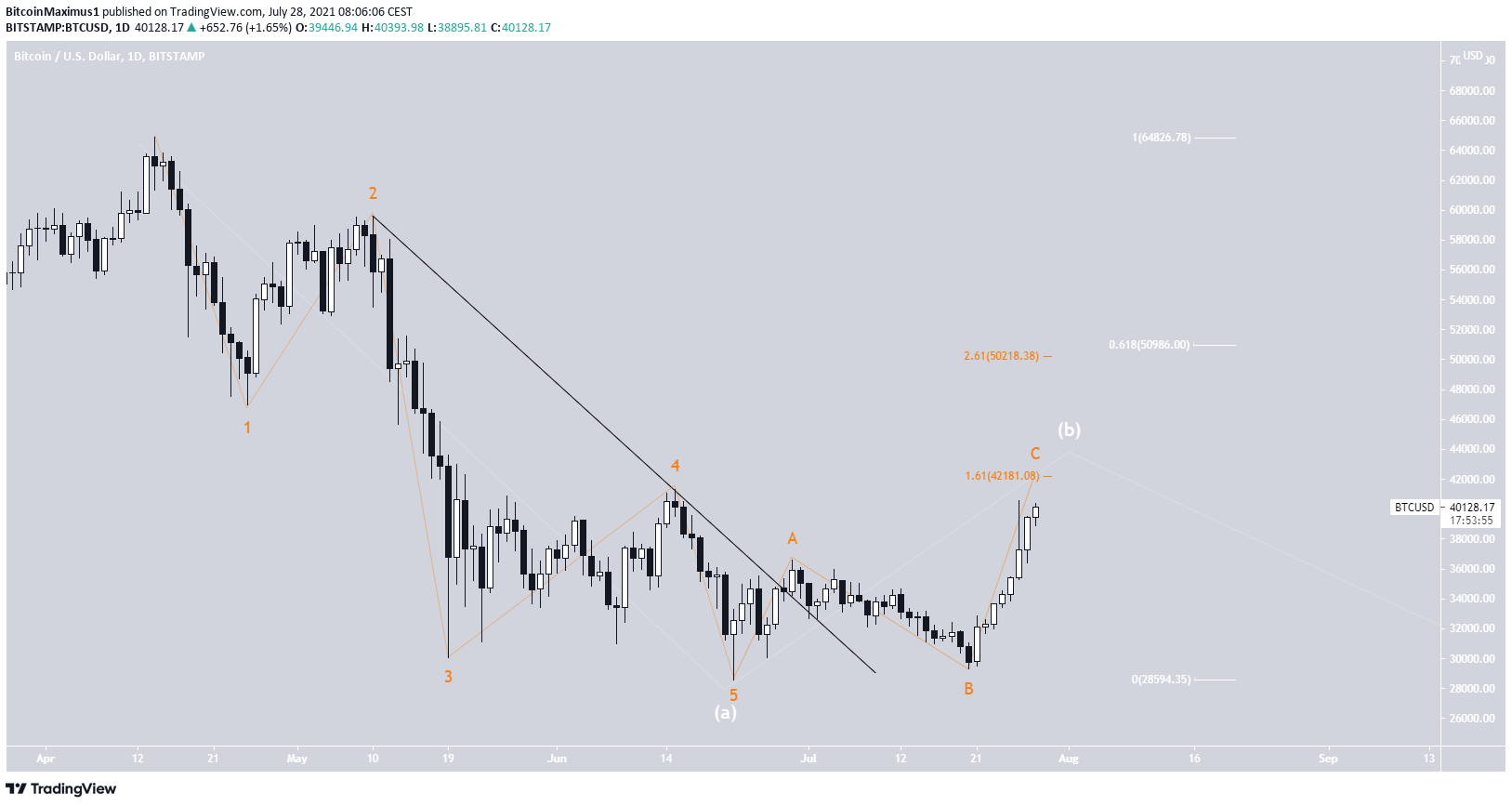 For BeInCrypto's latest BTC (BTC) analysis, click here.
The post BTC (BTC) Makes Another Attempt At Breaking Above Range Highs appeared first on BeInCrypto.