BTC Chases $42,000 in Weekend Rally
2 min read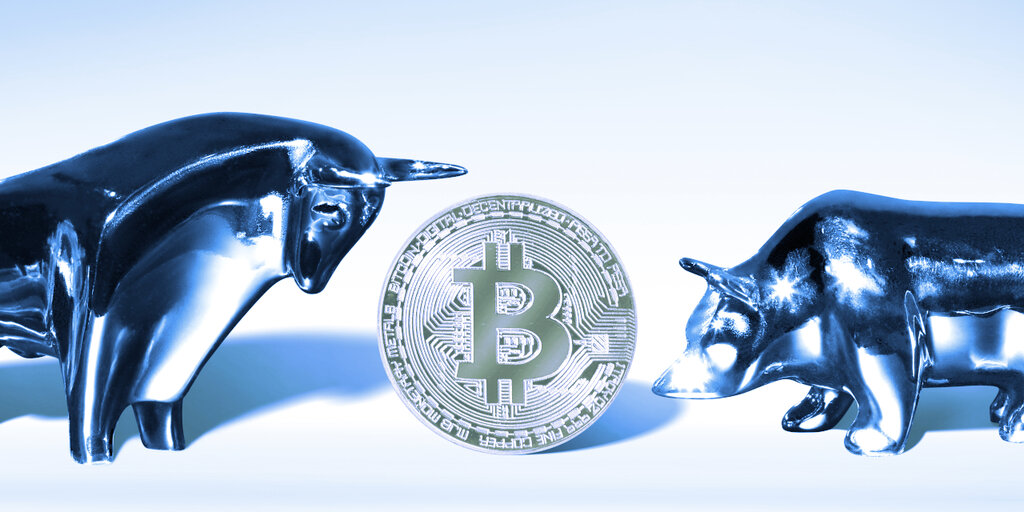 BTC's price has flown past $40,000 to highs of just under $42,000, according to data from metrics site CoinGecko.
The largest and oldest cryptocurrency, which has a market cap of $781 billion at its current price of $41,629, shot above $40,000 on Friday evening. BTC hadn't surpassed $40,000 since mid-June.
In a single burst, BTC rose from $39,109 at 8pm UTC to $41,780 at 11pm UTC on Friday. The rise, which brought along the rest of the market in tow, nudged the total market capitalization of cryptocurrencies up by 5.2%, to $1.67 trillion. 
Coinciding with the boom is a strong week for the U.S. economy. Several major tech companies, including Facebook, Amazon, Apple and Google, posted bountiful profits.
The spike also occurred shortly after $1.5 billion in BTC options contracts expired on unregulated derivatives exchange Deribit. This allowed traders to buy up BTC at a discounted rate to get a headstart on the latest rally. It also coincided with the surfacing of reports that GoldenTree, a U.S. hedge fund with $45 billion in assets under management, had invested in BTC.
The rise to just under $40,000 happened last week after a report from City A.M. that Amazon would "definitely" accept cryptocurrencies this year and would launch its own coin. Amazon has since denied the rumors, which City A.M. attributes to an Amazon insider, but that didn't stop the market from rising. 
ETH joined BTC in its weekend success. The second-largest cryptocurrency by market cap rose 4.8% to $2,458. This is ETH's highest price since the middle of June. 
The latest rise precedes the London Hard Fork by a couple of days. Launching on August 4, the London Hard Fork will burn fees instead of paying them to miners, incentivizing developers to hasten the move to ETH 2.0.
BTC Cash ABC, a fork of BTC Cash (a fork of BTC) rose by 31% in the past 24 hours to $51.62.
The views and opinions expressed by the author are for informational purposes only and do not constitute financial, investment, or other advice.