BTC inventory: Binance overtakes Coinbase
1 min read
Binance's rise is unprecedented even for the fast-moving crypto sector. Now the exchange even overtakes Coinbase in terms of BTC holdings.
According to the content of a tweets held by on-chain analyst Will Clemente Binance for the first time more BTC than Coinbase.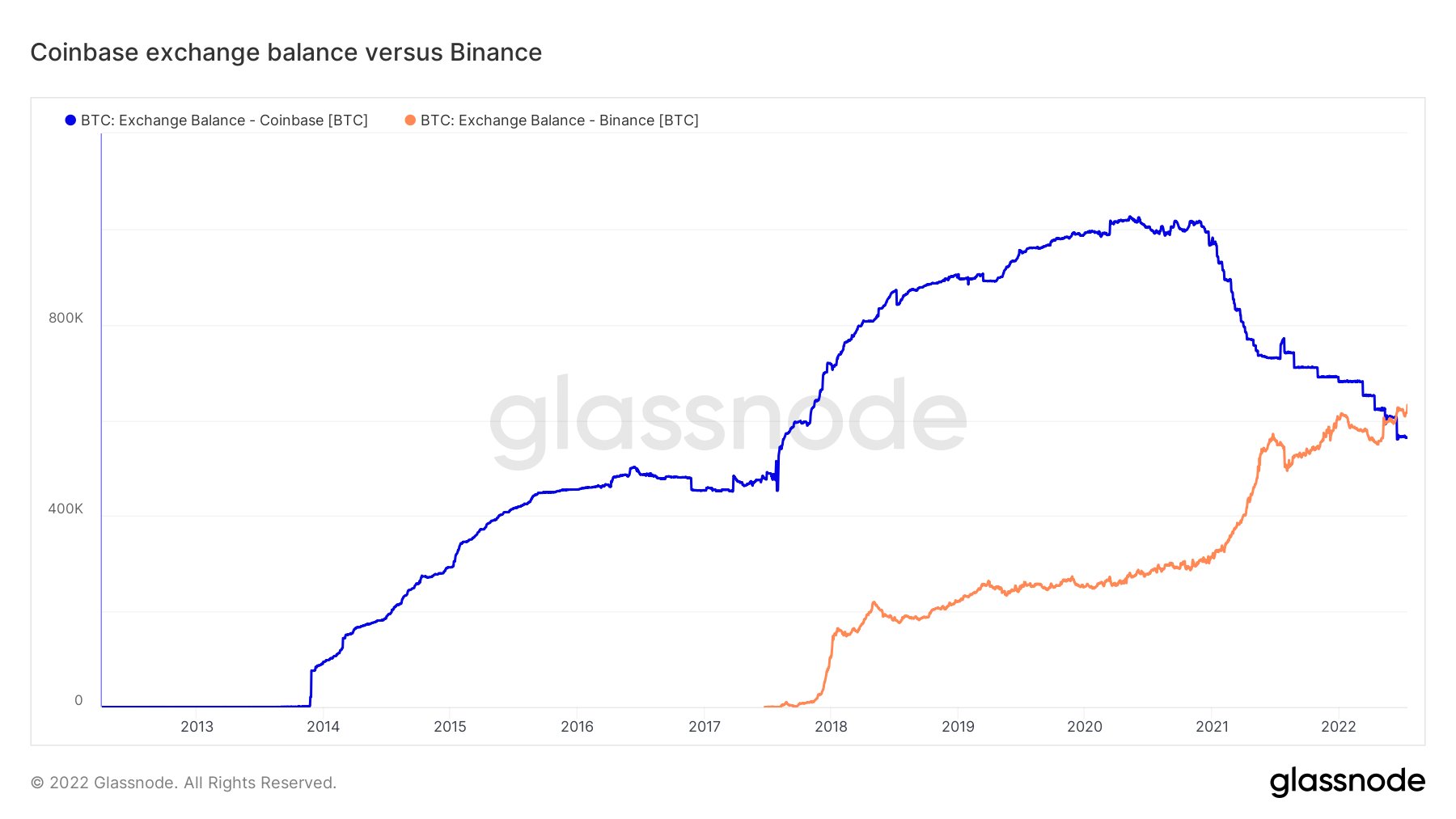 This completes the transfer to the top of the most important exchanges in the world.
The changing of the guard is symbolic. After all, the two companies could not be more different at the moment.
While Coinbase has to contend with rumors of imminent insolvency and massive staff cuts, behaves itself Binance alert – and even hires.
When it comes to trading volume, Binance is also way ahead. At $24 billion, investors trade around eight times as much as Coinbase every day.