BTC's weekly transactions volume has reached a new all-time high
2 min read
While the price of BTC seems to be stuck below $ 50,000, the network has actually seen several historic highs recently. The data from the chain revealed that the weekly volume of BTC transactions has increased to a new record, while the number of token holders is recovering nicely.
The volume of transactions in the BTC network has reached new high
Analyst firm Glassnode recently highlighted a massive increase in the volume of transactions in the BTC network. The company's data shows that the average weekly volume of transactions (an hourly chart with a 7-day moving average) has risen to a new all-time high of over $ 8 billion. This impressive number was in fact more than 50% higher than the previous record.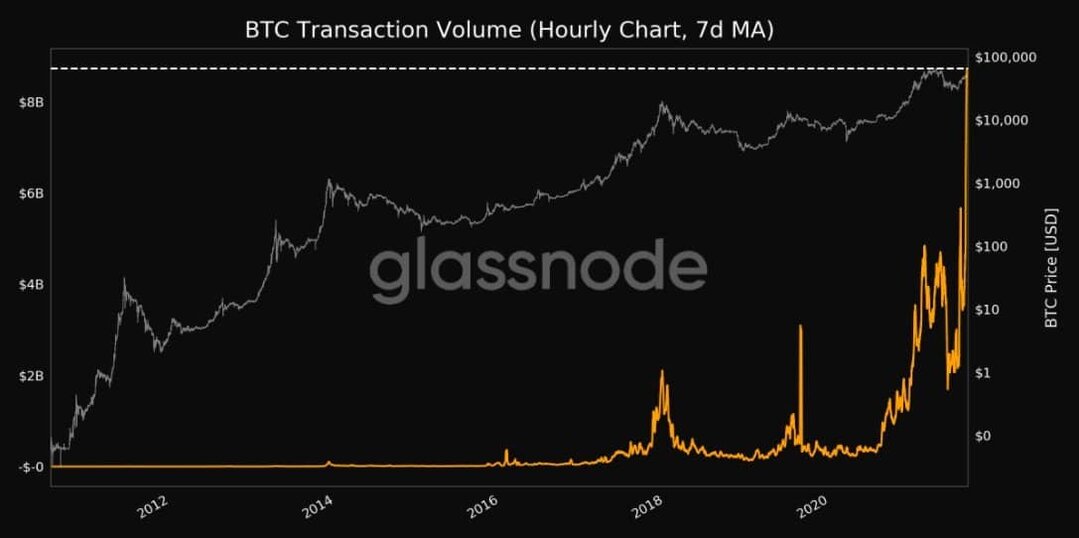 It is worth noting that this significant volume most likely does not mean that transfers have taken place between regular users. Additional data showed that the entity's dollar-adjusted transfer volume did not show the same increase as the above gross figure.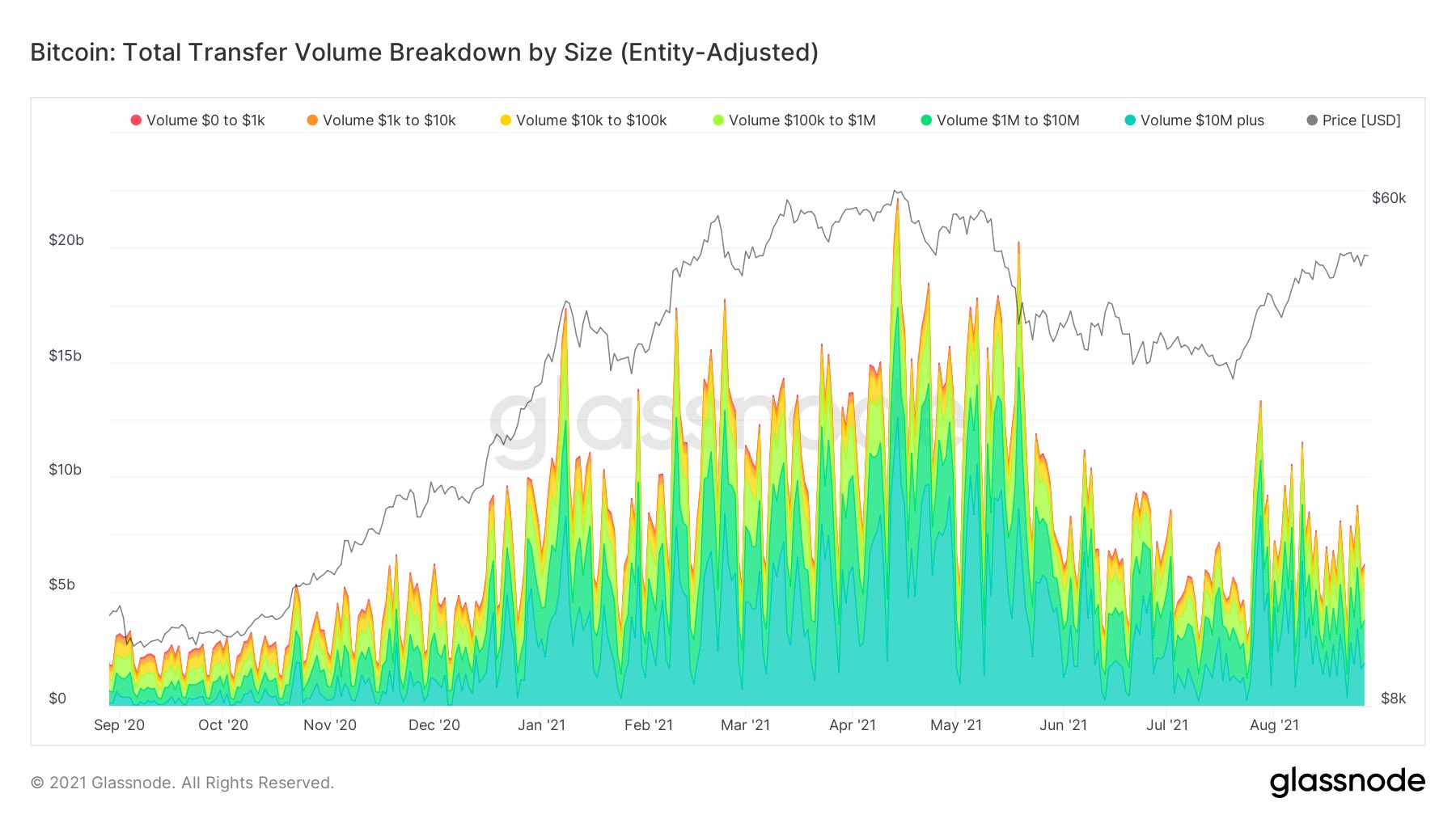 As a result, the most likely explanation is that the peak may have come from internal transmissions, which is supported by the data from the relatively quiet mempool.
The number of BTC holders is on the rise again
Glassnode also said that the number of holders of the largest cryptocurrency has recovered due to recent declines. As many of you already know, retail investors tend to join the hype when the price pumps and leave when it falls.
The number of wallets with one or less than one BTC therefore decreased after a correction in mid-May. Now that the cryptocurrency has approached $ 50,000 again, these investors have begun to return. First, non-zero addresses are again above 38 million, which is a monthly maximum. This means an increase of about half a million addresses since the beginning of August.
Those holding at least 0.01 coins have reached a three-month high, which is just over nine million addresses. These peaked in April and May (after ATH BTC) at about 9.2 million.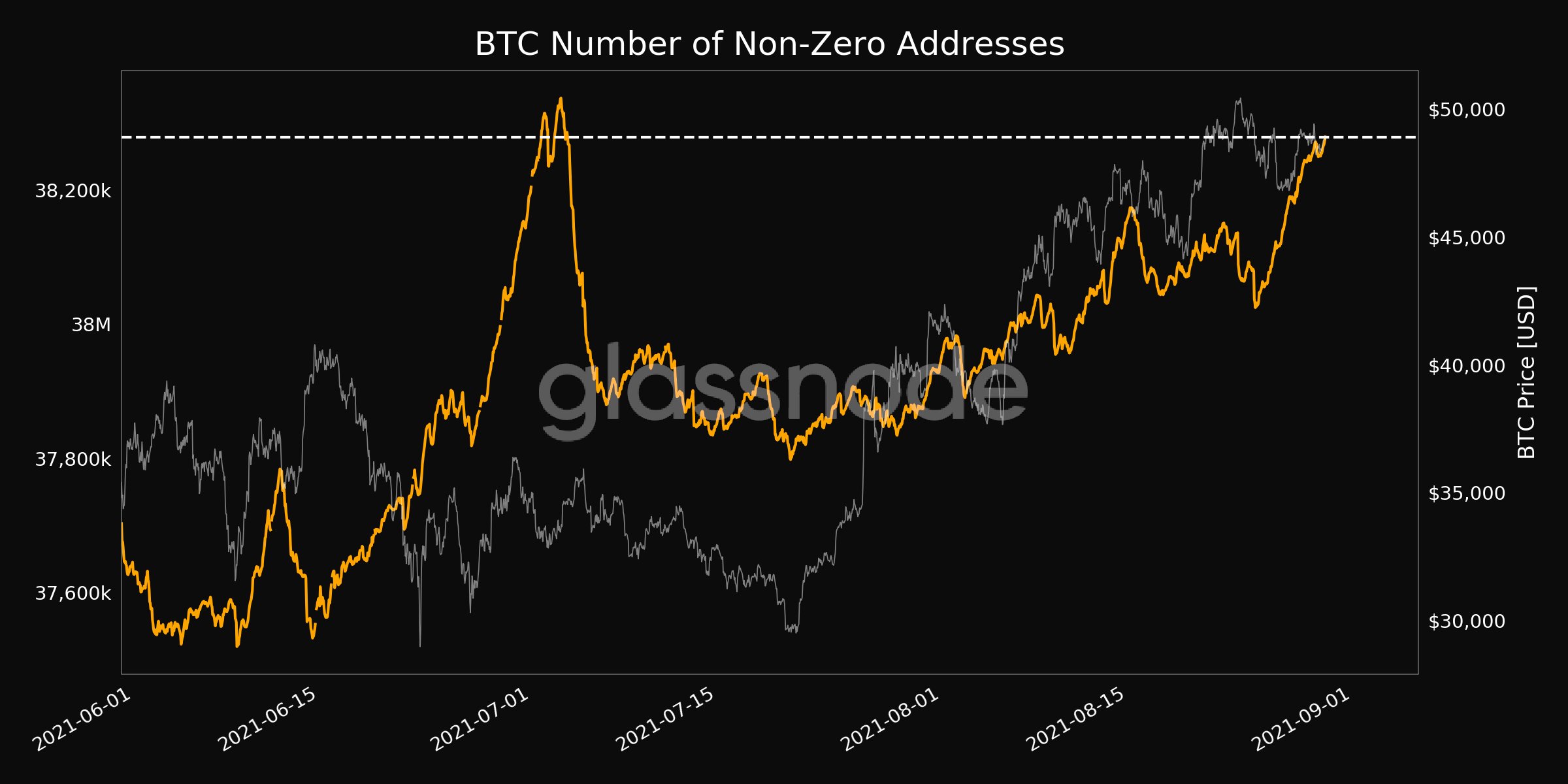 Another record we haven't seen in the last three months came from wallets containing 0.1 or more coins. There are currently 3.2 million such addresses – 100,000 more since mid-July.
The number of wholecoiners – wallets with at least one whole BTC – has increased from 792,500 addresses in June to 808,300 now.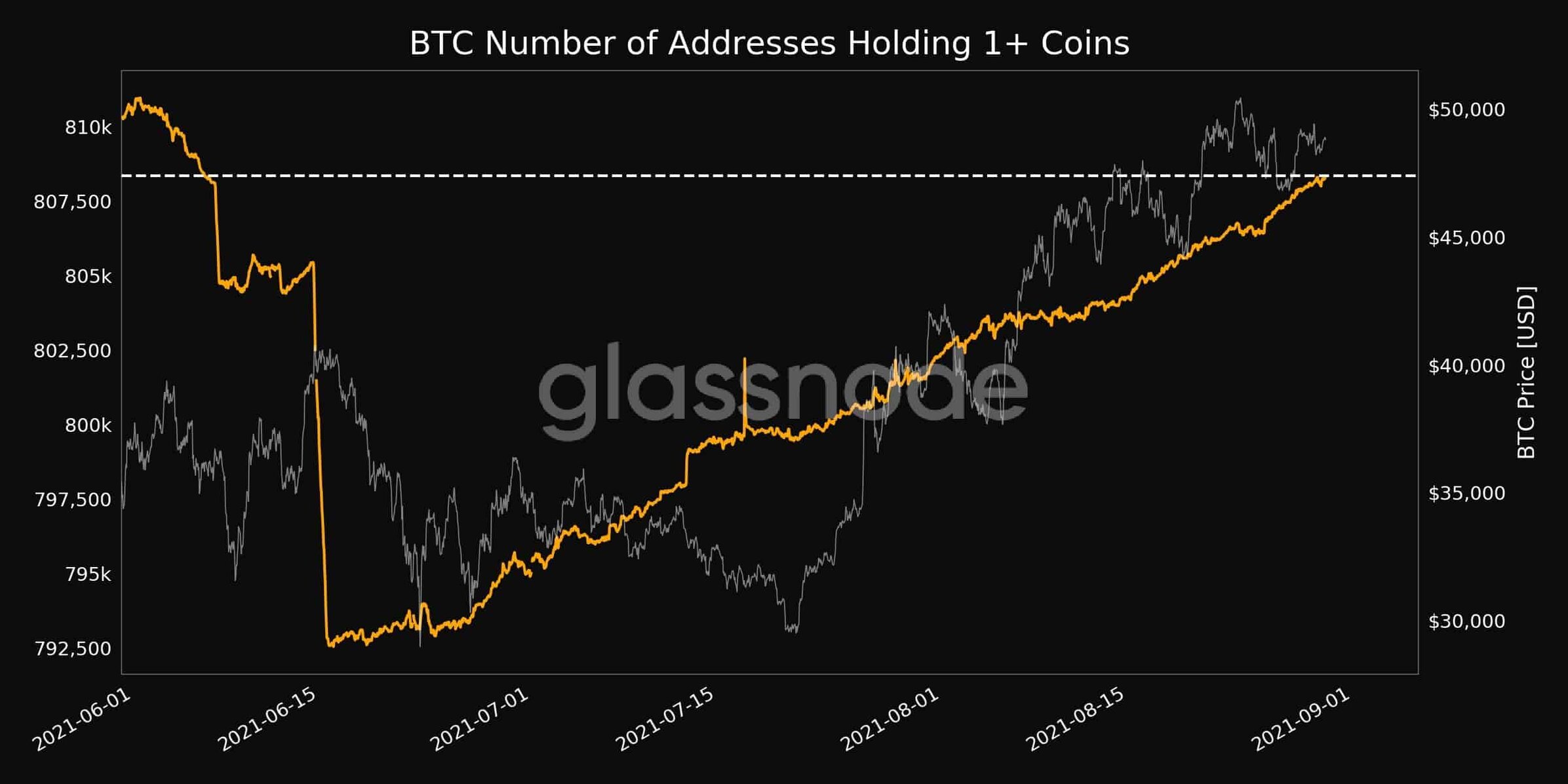 Images: Twitter, blockchain.com