China's Crackdown on Crypto May Have Little to Do with BTC
2 min read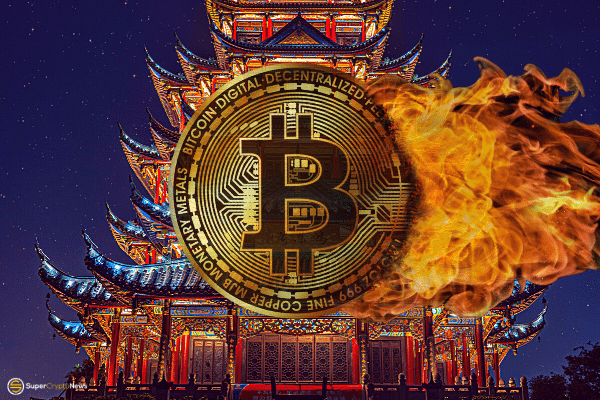 BTC may be collateral damage as Beijing targets dollar-based stablecoins
Dollar-based stablecoins popular with the Chinese as it allows them to spirit away money from the Middle Kingdom, bypassing all capital controls
"How much USDT do you want?"
The conversation flows freely on Weibo, a Chinese microblogging site where over-the-counter or OTC dealers provide crypto-crazy Chinese with access to all manner of cryptocurrencies, but their cryptocurrency of choice isn't BTC, it's dollar-backed stablecoins.
From USDT to USDC and everything in between, the lack of a freely convertible Chinese currency has meant that entrepreneurial Chinese have long fed the demand for foreign currency using a digital halfway house, dollar-backed stablecoins, which many Chinese see as "just as good" as the greenback.
But Beijing has been trying to clamp down on the demand for dollar-backed stablecoins, which it sees as posing a far greater threat than BTC, and Weibo, where such transactions are facilitated has been cleaning house, suspending cryptocurrency-related accounts.
While Chinese authorities have recently cautioned on cryptocurrency trading and BTC miners are facing increasing pressure from national and provincial authorities, Beijing's true target may have little to do with BTC and its ilk.
As it stands, BTC is hardly a useable currency, with only a small clutch of merchants accepting it and its volatility means that its role as a medium of exchange is still questionable at its current state of development.
Not so dollar-backed stablecoins.
Dollar-backed stablecoins provide the Chinese with a level of convertibility of currency and freedom of flow that until fairly recently was impossible. 
According to sources inside the Middle Kingdom, Beijing can't ostensibly be seen to be going after any specific cryptocurrency, but dollar-backed stablecoins are definitely a thorn in its side, with authorities in China seeing them as facilitating capital flight and beyond its realm of control.
At least with BTC, Beijing sees its substantial clout through its BTC miners, which some put at over 50% of the BTC hashrate, as within its jurisdiction, with dollar-backed stablecoins, it's more of an extrapolation of something that it has little command over – the dollar.
Nonetheless, Beijing's overt crackdown on cryptocurrencies has put downwards pressures on BTC, which is now struggling with technical levels and remains below its 20-day and 200-day moving averages.
Although still up some 25% this year, BTC is well off its high of almost US$65,000 from earlier this year.

The post China's Crackdown on Crypto May Have Little to Do with BTC appeared first on SuperCryptoNews.