Chipmaking's Coming Home
3 min read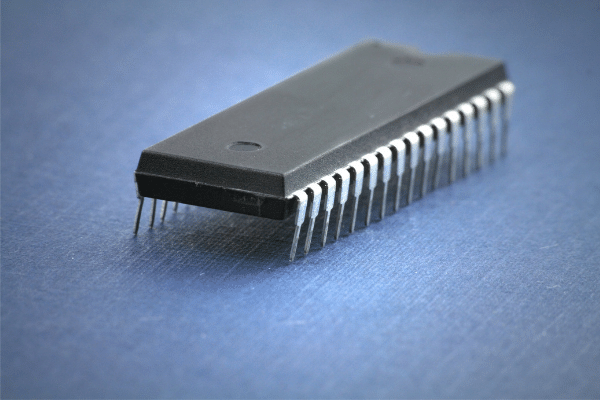 Taiwan Semiconductor Manufacturing Co. (-0.50%) breaks ground on US$12 billion chipmaking facility in Arizona, United States

Move by TSMC, while costly, could help to futureproof the company against geopolitical tensions between the U.S. and China and help it to plug in as part of the more established chipmaking ecosystem in Arizona
"Go west, life is peaceful there.
Go west, in the open air.
Go west, where the skies are blue.
Go west, this is what we're gonna do."
– Go West (Reprise) by the Pet Shop Boys © 1993 off the album "Very" by Sony Music
While the Silicon Valley is better known for its software giants, it derived its name from the semiconductors that used to be manufactured there, before such processes landed overseas in the emerging manufacturing hubs of South Korea and Taiwan.
But history has a curious way of coming full circle as Taiwan Semiconductor Manufacturing Co., the world's largest contract chipmaker is breaking ground on a US$12 billion chipmaking facility in Arizona, United States.
The first TSMC factory in the U.S. in two decades is also a sign of the times, with Intel announcing in March that it too would be investing US$20 billion to add two more chip foundries in Arizona.
As the pandemic has torn asunder already highly optimized supply chains, a global shortage of chips has forced a rethink of the pre-pandemic production planning for major companies and as chips become an increasingly important strategic asset, going into everything from cars to kettles, Washington and Beijing are doing their best to ensure continuity of supply.
But what is bringing companies to what may one day be called the state with the Grand Chip Canyon?
Abundance of electricity and more importantly, an established ecosystem that includes everything from equipment suppliers, needed to update and perform maintenance on chipmaking machines, to the firms that provide the chemicals and other materials needed to make semiconductors, have proved to be magnet for not just TSMC, but the clutch of other chipmakers in the state including Qualcomm (+1.94%), Broadcom (+2.19%) and Benchmark Electronics (+1.34%).
But perhaps weighing heavily on TSMC's bid to go west has been geopolitics.
Coming at the height of Sino-American tensions and a tech decoupling during the previous U.S. administration, TSMC saw the risks involved of continuing to center the core of its manufacturing in Taiwan, which Beijing sees as a renegade province.
The Biden administration has also made it a crucial pillar of its policy to reinvigorate domestic chip manufacturing prowess and to become less reliant on China-heavy supply chains.
But building a chip foundry in the U.S. is easily two and a half to three times more costly than building one in Taiwan, which is why the incentives from the Biden administration as well as local and state authorities are crucial to the commercial success of the TSMC venture.
A major reason for the success of chipmaking in Taiwan and South Korea was built on the support that those governments provided for their fledgling chipmakers, with heavy investments in the sector and streamlined fab-building processes for companies.
Nonetheless, the move by TSMC should be seen as part of a broader futureproofing for the company and should bring some degree of cheer for investors who may have grown concerned that geopolitical tensions between two superpowers could disrupt its business.

The post Chipmaking's Coming Home appeared first on SuperCryptoNews.