Crypto Market Summary: Aug 30 – Sep 5
1 min read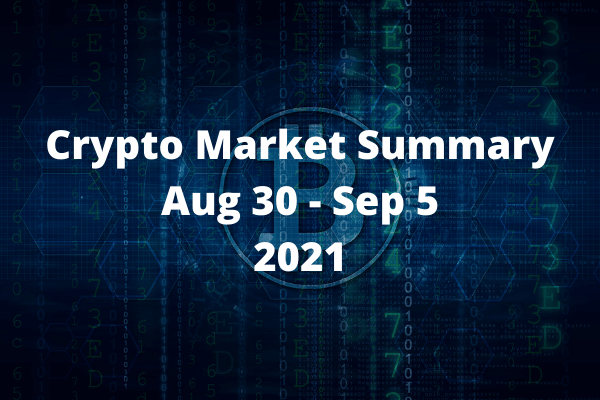 Last Week Recap
Our team's view on ALICE was spot on last week yet again. ALICE experienced one of the best rally among the other cryptocurrencies to hit an ATH of $23.83 on Binance. Our team's pick on SOL was also spot on with SOL run to its ATH of $97. The general crypto market seems to consolidate on the uptrend.
Over the last few weeks BNB has outperformed ETH. With CZ's mention of Binance.US impending fund raise which may lead to its IPO, it gives credence to Binance's ability to marry the world of crypto with regulations.
For this coming week:
This is THE week when all My Neighbor Alice (MNA) fans will try out their pre-alpha release version on Aug 31. Watch out for ALICE token potential breakout on the relevant exchanges such as Binance. Read our article on why MNA may potentially be the biggest blockchain game of all times.
We feel ALICE has the potential to be a $100 token, when peer-compared with AXS. Do your own research.
Watch out for Chromia, a relational blockchain, used by MNA. If ALICE appreciates, we see no reason why CHR would not. Keep a look out for CHR.
Cardano (ADA) may resume its rally after a small correction last week.
We like ALICE, ADA, BNB, CHR.
Crypto is high risk. Trade with what you can afford to lose.
The post Crypto Market Summary: Aug 30 – Sep 5 appeared first on SuperCryptoNews.