Crypto Market Summary: July 26 – Aug 1
1 min read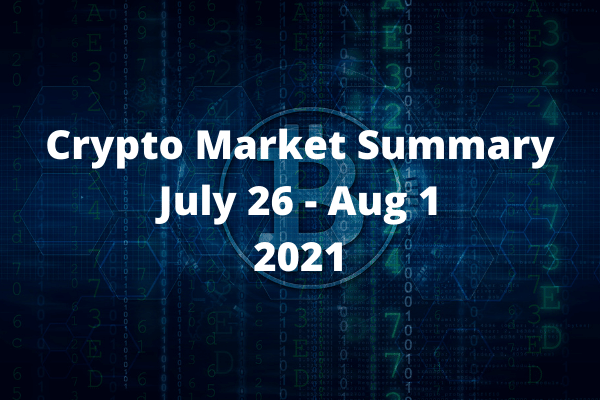 Last Week Recap
After flirting at the $29,000 level, BTC came back up to hover at the $34,000 to $34,5000 level on Sunday. It could be due to a short-squeezed. Mid week comments from Elon Musk and Cathie Woods helped improve overall sentiments. But, are they enough to push the crypto market into bull territory? It is too early to tell.
For this coming week:
Although BTC and the general crypto market have rebounded from the $29,000 level, we anticipate a weakening in positive momentum. 4H candlestick still shows a downtrend. We stick to our $42,000 level which BTC must break through in order to signify a convincing turnaround.
This could be a technical rebound. We urge investors and traders to exercise caution.
As mentioned in a Yahoo Finance article, some investors are buying $22K and $20K BTC puts.
Keep a lookout for: THETA, TFUEL, AXS
As usual, trade with care. Trade with what you can afford to lose.
The post Crypto Market Summary: July 26 – Aug 1 appeared first on SuperCryptoNews.