Cryptocurrencies Rise in the Most Unlikely Countries
3 min read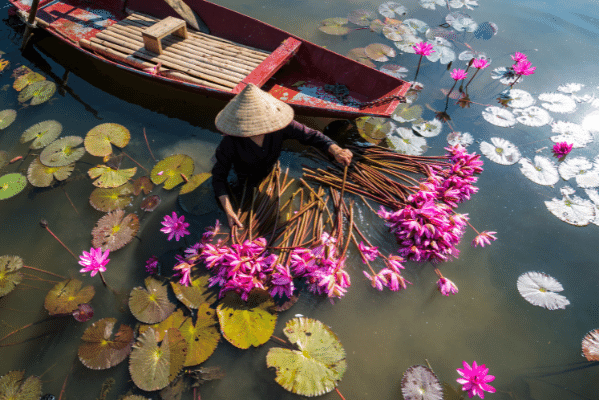 Blockchain analytics shows increasing retail usage in countries like India and Vietnam

Cryptocurrencies developing on two distinct tracks, with retail increasingly more significant in emerging markets, while institutional investors take center stage in developed markets 
A dong for your Dogecoin? A rupee for your Ripple?
At least that's what blockchain flows appear to suggest according to Chainalysis.
Despite cryptocurrencies being banned in India, CoinDCX, India's largest cryptocurrency exchange which recently raised US$90 million in investment, giving it unicorn status, has boomed amidst surging local demand for digital assets.
While the rise of Ho Chi Minh-based Axie Infinity, which allows players to earn cryptocurrencies by playing decentralized games and collecting rare non-fungible tokens, has been riding high off soaring Vietnamese demand for digital assets as well.
Chainalysis reported that as global cryptocurrency adoption has risen by 881% over the past year, countries like Vietnam and India are leading the pack among the retail audience.
Using factors like peer-to-peer exchange trading volume and value received, a recent Chainalysis report focused on use cases related to transactions and individual saving, as opposed to trading and speculation and saw that countries like Vietnam and India had the highest retail adoption.
Part of the reason of course could be that as the coronavirus pandemic rages across much of India and Vietnam, more people are stuck at home with fewer entertainment options and have taken to playing decentralized games to generate cryptocurrency income.
For retail investors, playing Axie Infinity to generate cryptocurrencies, or providing liquidity on decentralized finance platforms to generate yield on their savings may be ways not just to make money, but also to pass time.
According to Chainalysis,
"In emerging markets, many turn to cryptocurrency to preserve their savings in the face of currency devaluation, send and receive remittances, and carry out business transactions."
While interest in cryptocurrencies has surged over the past eighteen months, the quality of that surge has changed, with the Chainalysis report revealing that in emerging markets, adoption has largely been driven by retail investors, while in the U.S., Western Europe and East Asia, the charge has been led by institutional investment.
Cryptocurrencies have also created economic opportunities for talented developers and programmers in India and Vietnam, minting new millionaires and billionaires.
Take Axie Infinity for instance, the massively popular NFT game, which saw the value of its token go from around US$0.16 to US$70 in just under a year.
And success stories like CoinDCX and Axie Infinity will encourage more Indians and Vietnamese to look into opportunities within the cryptocurrency space, not just as a means to get rich, but also to build new applications, tailored for their booming local markets, something which Chainalysis has already considered,
"Growing transaction volume for centralized services and the explosive growth of DeFi are driving cryptocurrency usage in the developed world and in countries that already had substantial adoption, while P2P platforms are driving new adoption in emerging markets."
"Our biggest question for the next 12 months is how much adoption will continue on those platform categories compared to new and emerging models we haven't seen yet."

The post Cryptocurrencies Rise in the Most Unlikely Countries appeared first on SuperCryptoNews.