Cryptocurrency Increasingly Mainstream in Laundering, Funding of Terrorism, and the Ukraine Conflict, Reports Austrac
2 min read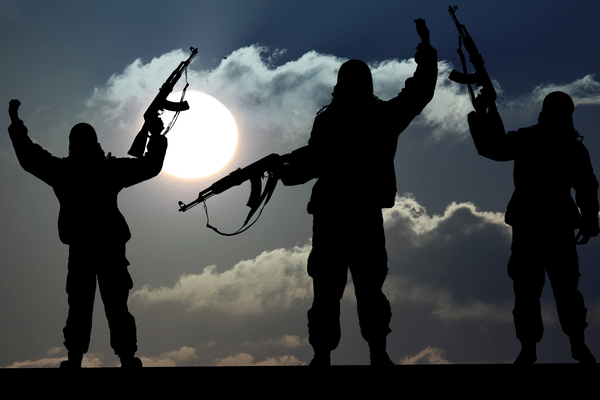 Australian financial intelligence agency Austrac warns that cryptocurrency is the currency of choice for local donations towards terrorist organizations and local organized crime groups. They also warn that war assets are being bought by Russian paramilitary groups for involvement in the Ukraine crisis using these cryptocurrency donations.
It is no longer a "niche option" like before, John Moss opined. The deputy chief executive and head of intelligence says that it is now becoming more mainstream among criminal groups, "particularly to send money offshore." Indeed, it has also been used as the currency of choice in frauds, considering the existence of crypto-ATMs in Australia. "These machines are not seen in places like the UK. When you look at the reporting, you see lots of fraud victims. Very vulnerable people putting large amounts of cash into these ATMs, which is essentially immediately gone offshore," Moss said.
He also mentions that the aforementioned Russian groups are using social media to solicit these donations to buy weapons, drones, and armour in the Ukraine war. Chainalysis estimated that $2.2 million's worth have been sent to them so far, with almost two-thirds of this given via Bitcoin (BTC) tokens.
Micheal Tink, national manager of intelligence operations, added that such fundraising also exists in Australia, just not at a "large scale." He said:
"We have seen evidence of Australians sending money to offshore cryptocurrency accounts linked to al-Qaida, linked to Isil, and this is largely organisational support for travel, training, the salaries of fighters and uniforms. It doesn't take a lot of money to have an impact on a terrorist organisation in a conflict zone and small amounts of money can buy weapons and result in attacks, so it's still a significant risk."
Despite these, Tink praised the quality of suspicious matter being reported from the sector itself, with him stressing how crypto exchanges in Australia were "the first line of defence" against money laundering. To note, crypto exchange providers in Australia are officially regulated by Austrac, specifically in matters pertaining to anti-money laundering and counter-terrorism financing.
The post Cryptocurrency Increasingly Mainstream in Laundering, Funding of Terrorism, and the Ukraine Conflict, Reports Austrac appeared first on SuperCryptoNews.