Diamond Hands Combines Jewelry, BTC, NFTs
2 min read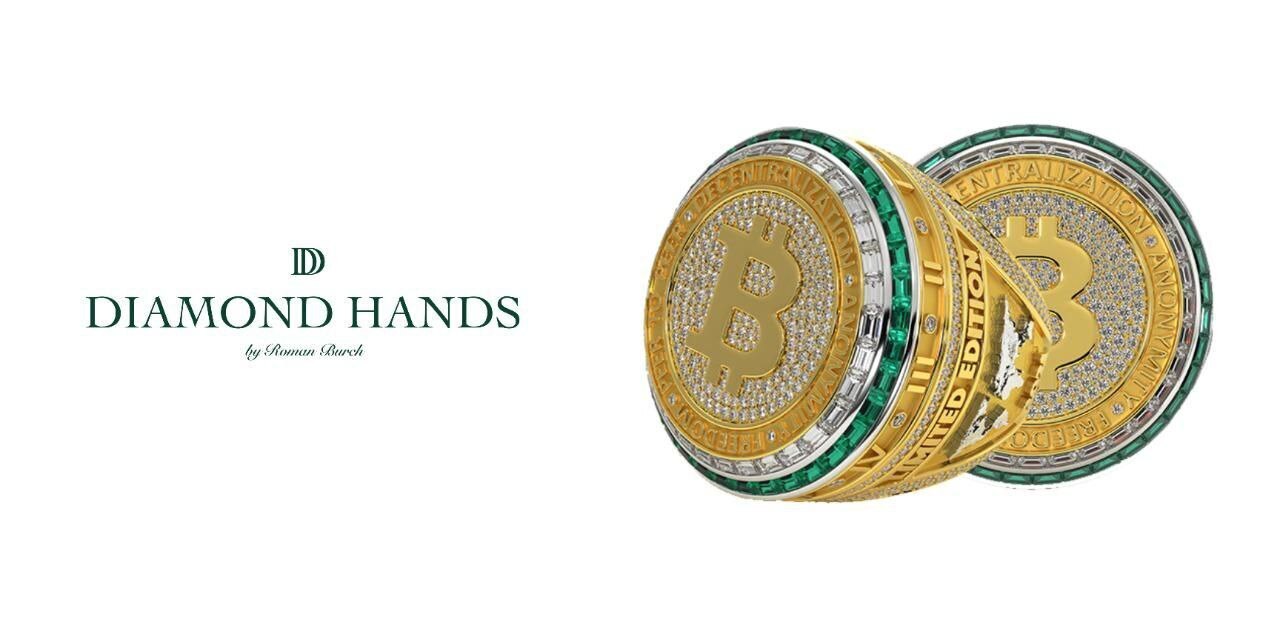 Diamond Hands, a limited collection of jewelry grounded in the principal values of the crypto-world, emerges with a spirit that resembles UniSocks' essence: token pricing based on a bonding curve, exclusive supply, and redeemable goods.
The company based in Bali, Indonesia, trusts highly experienced manufacturers to create their handcrafted rings and has its main factory in Hong Kong. 
Diamond Hands' edition counts on 100 rings of 750th gold purity, inlaid with 3.6-carat diamonds and 1.5-carat emeralds.
According to its founders, CEO Roman Burch CEO and CTO Yevgeniy Sarayev, it was born as an attempt to combine BTC's propositions: disruptiveness, uniqueness, and pureness. Clearly portrayed in their designs, both are passionate about luxury, elegance, quality, and crypto. 
In this respect, Burch stated: "The philosophy of my brand is to make people understand that jewelry is not just another purchase in a supermarket! This is something unique and pure. The impressions of such a purchase should become a part of your family history, which will always be in your heart."
Meanwhile, Sarayev has been an active personality in the crypto space since 2016. About Diamond Hands' foundation, Sarayev said: "After much attention to digital art by NFT, we decided to bring real physical value such as luxury jewelry as collateral for NFT."
Their dynamically priced token, In BTC We Trust (IBWT) behaves in the same way as utility tokens do. Each token entitles the purchaser to a physical diamond ring exchangeable at their platform.
With every sale, the value of the next purchase increases by 6%, which creates a potential profit for holders. As the limited supply of 100 rings is commercialized, early buyers gain rewards from the bonding curve.
At the same time, Diamond Hands plans to expand its BTC's inspired catalogue with necklaces and watches that will provide investors with a wide range of options in the incoming weeks.
The post Diamond Hands Combines Jewelry, BTC, NFTs appeared first on BeInCrypto.