Divi Project: Performance Recap
5 min read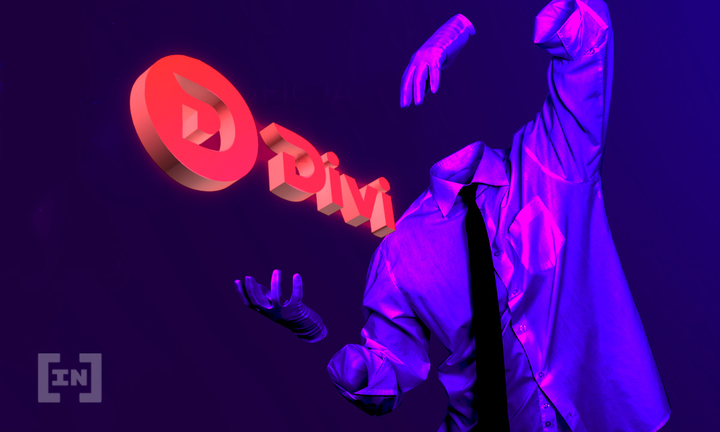 Credit where credit is due – it looks like Divi is on quite a roll this year. So far at least. The project appears to have made steady progress as per the original roadmap and without much of a delay. That in itself is an impressive feat for a decentralized financial ecosystem this vast and complicated.
In fact, Divi has made a couple of big strides over the past couple of months alone. First, there was the launch of the Divi Wallet, a non-custodial crypto wallet that forms the backbone of the DIVI ecosystem. And now, we have KuCoin, the world's fifth-largest cryptocurrency exchange, onboarding DIVI coin, the native asset in the Divi ecosystem.
We have already covered the launch of the Divi Wallet at length last month. So today, we'll focus mostly on KuCoin's listing of DIVI and its potential impact on the broader Divi ecosystem.
Meanwhile, for those out of the loop, you can find more details about the platform and the ecosystem in our in-depth Divi review.
DIVI Coin on KuCoin
KuCoin announced on May 28 that it was listing DIVI on its trading platform starting at 10:00 on May 31, 2021 (UTC). With this move, KuCoin users can now trade between DIVI and Tether (USDT) seamlessly. 
As one of the largest exchanges globally, KuCoin's sizable user-base of more than 1 million. That is why Divi expects this new development to increase the awareness surrounding the project and its long-term potential. 
Benefits for the DIVI community
Listing on a major exchange such as KuCoin gives the DIVI community and potential buyers the ability to freely buy and sell the token. That counts as a big step forward for a project of this magnitude to succeed.
Major exchanges like KuCoin usually come with their own community spanning worldwide. And that makes it much easier for Divi now to build a presence in new markets and regions.
Apart from expanding global reach, the listing of a project such as Divi on a major exchange also gives it the ability to forge new partnerships with other market players from different parts of the world.
Dozens of new blockchain and crypto projects are announced all over the world every day. Of course, the majority of these projects are either poorly designed or, worse still, are outright scams. Most of these projects are inevitably filtered out by reputed crypto exchanges. This means the majority of them are eventually at the mercy of some obscure trading platforms with low volumes. On that count, the listing on KuCoin has added to DIVI's trust factor among existing and potential users.
Speaking of potential users, if you are one, here are the main factors that give Divi an edge as a decentralized multi-layered financial ecosystem.
Why Divi?
At the heart of Divi is an efficient blockchain that deploys internal milestones to do away with inefficiency and duplication. That is pretty much the same level of overall efficiency that a textbook example of a lean blockchain would promise.
The Divi blockchain uses the Proof of Stake consensus mechanism which is drastically different from the Proof of Work (PoW) mechanism that powers the BTC network. This means, unlike BTC mining which requires a vast amount of computing power, Divi relies on a concept called "Coin Age" to secure the network. The PoS network enables users to validate transactions in real-time and win rewards in return.
Security is another strong point that adds more meat to Divi's trust factor. The Divi blockchain and the underlying security infrastructure are fully transparent and are open to third-party audits.
Divi deploys a "tiered masternode system". This is a unique system consisting of five tiers that can be easily set up with a single click. And that makes it quite a handy feature considering it enables the average users with little to no technical expertise to participate in a cryptocurrency network and run full nodes. The ease of owning a masternode is indeed one of the most attractive features of Divi. It helps make crypto safer, mass accessible, and user-friendly for everyone.
With the Divi SDK fully deployed, the ecosystem and its components will be interoperable with a wide range of third-party applications.
The Divi lottery is another unique and exciting feature that adds to the charm of the Divi ecosystem. The lottery gives away 25,000 DIVI to 10 winners every week. In addition, there is also a grand prize of 252,000 DIVI to one lucky winner. Any Divi users participating in staking and owning more than 10,000 Divi coins can be a part of the lottery system. Among other things, the lottery also incentivizes masternode ownership and staking, thereby driving adoption. And more importantly, it adds to the overall security of the network.
Community Projects
Despite being relatively young, Divi already has a formidable track record when it comes to giving back to society through various community projects. Here's a quick snippet of some of them:
Divi Green: The Divi Green community in Venezuela has been working relentlessly to perfect the art of using a circular economy to improve social and environmental circumstances. One of their flagship initiatives includes a plastic recycling program that aims to contribute towards building a more eco-friendly future. This program pays people in DIVI coin to remove plastic from the environment. The recipients can then exchange their DIVI stash in the market for food and other goods.
The Mighty Project: The Mighty Project, powered by Divi, has been active since 2018. This non-profit runs a Divi node to supplement revenue and has earned over $74,000 for the Leukaemia Lymphoma Society.
Agape House: It is a unique charity currently operating in San Diego. With Divi's support, Agape House has changed the lives of many homeless students by providing them with housing and mentorship.
The Spaghetti Project: Tristan Paylado founded The Spaghetti Project in the Philippines with the vision to provide free hot meals to hungry residents. The much-appreciated program has been using Divi as its main form of fundraising. Each DIVI coin you donate goes a long way in helping the economically less fortunate local residents safe and well-fed.
You can find more about Divi community projects here. You can also check out Divi's roadmap for a better insight into what the project has achieved so far, as well as what's in the pipeline.
The post Divi Project: Performance Recap appeared first on BeInCrypto.