With the NFT hype continuing, Ethereum fees are highest since May
2 min read
Transaction fees on the ETH network have risen to levels not seen since the crypto markets peaked in May this year as a new wave of non-interchangeable token (NFT) trading floods the network.
Ethereum fees are the highest since May
On Tuesday of this week, the average transaction fee on Ethereum was $ 17.45 (a 7-day simple moving average), up 123.5% from $ 7.81 at the beginning of the month. The rise brought the average fee to its highest level since May 25, when the average fee was around $ 22.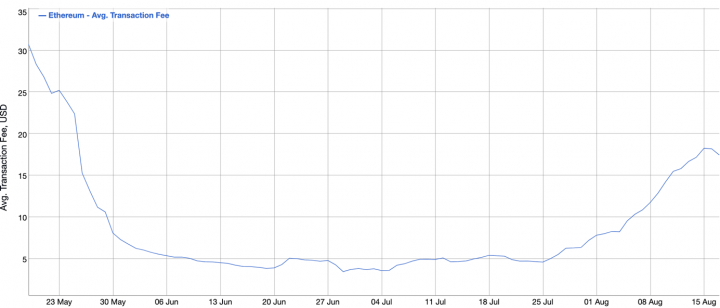 The median transaction fee has also risen to its highest level since May 25. The median fee increased from 3.03 on August 1 to $ 7.17 this Tuesday, an increase of 136.7% during the month.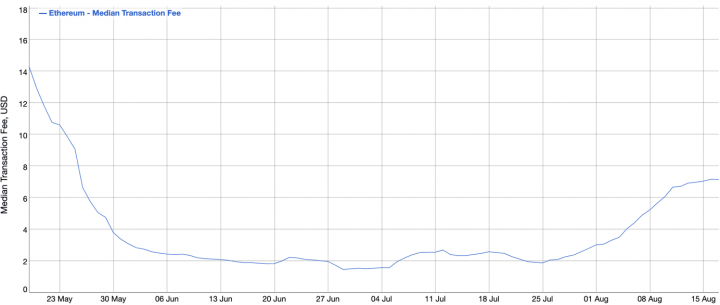 And while transaction fees are significantly higher, more hashing power has also found its way into Ethereum, reaching its highest level this week since early June. These hashrate values ​​come after a decline at the end of June, followed by steady growth.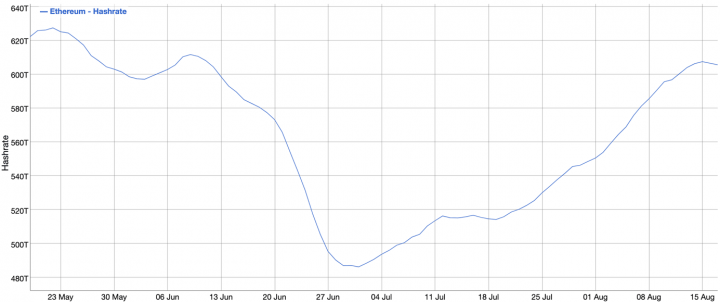 The increased fees were followed by continued growth in NFT trading, driven by NFT collections such as Pudgy Penguin and CryptoPunks.
It is noteworthy that the number of recorded weekly NFT sales reached a new all-time high last week, with 67,214 sales during the week, according to Nonfugible.com.

Similarly, the value of sales in USD increased at the beginning of this month.

According to cryptanalytic firm CoinMetrics, increased interest in NFT could be a driving force in recent price increases ETH, whereas sales on the OpenSea platform and the ETH price appear to correlate.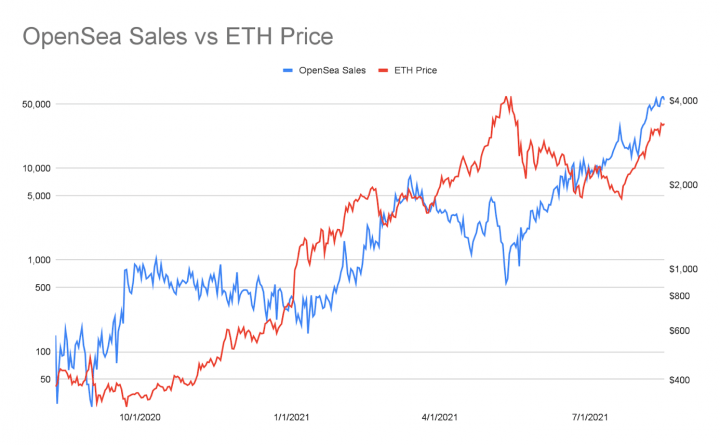 "People buy ETHs to buy NFTs, sell their NFTs for more ETHs and then often reinvest ETHs back into NFTs. High NFT sales bring new opportunities and help bring more users to the ETH ecosystem," the company wrote in its latest network status report from Tuesday.
Meanwhile, popular on-chain analyst and CEO of CryptoQuant Ki Young Ju said that its data suggest further growth of ETH, as ETH reserves on all exchanges reached a two-year low.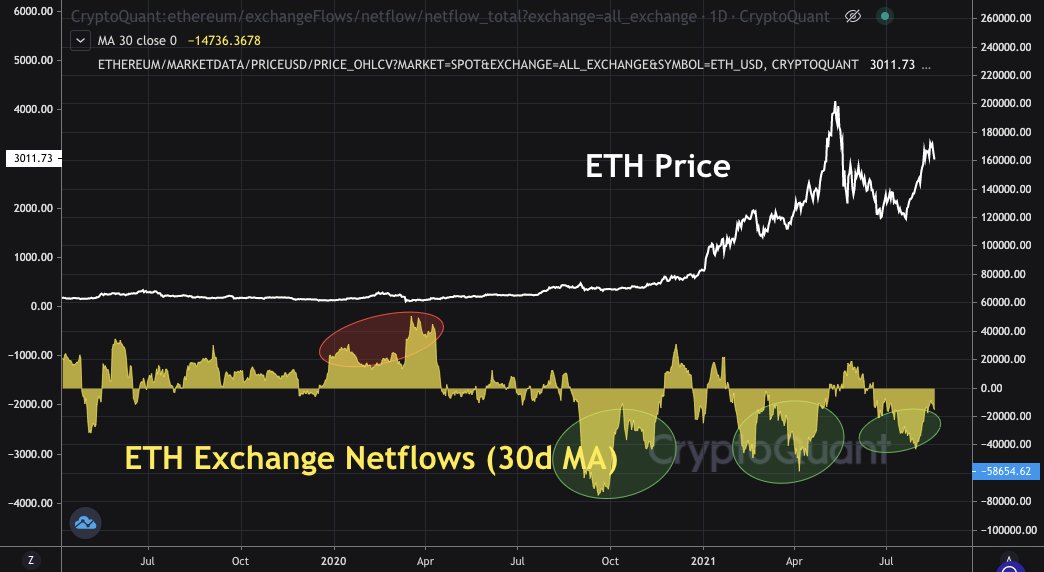 Images: nonfugible.com, bitifocharts, coinmetrics, twitter