EURST Hosts Event to Discuss Future and Regulations of Stable Coins
2 min read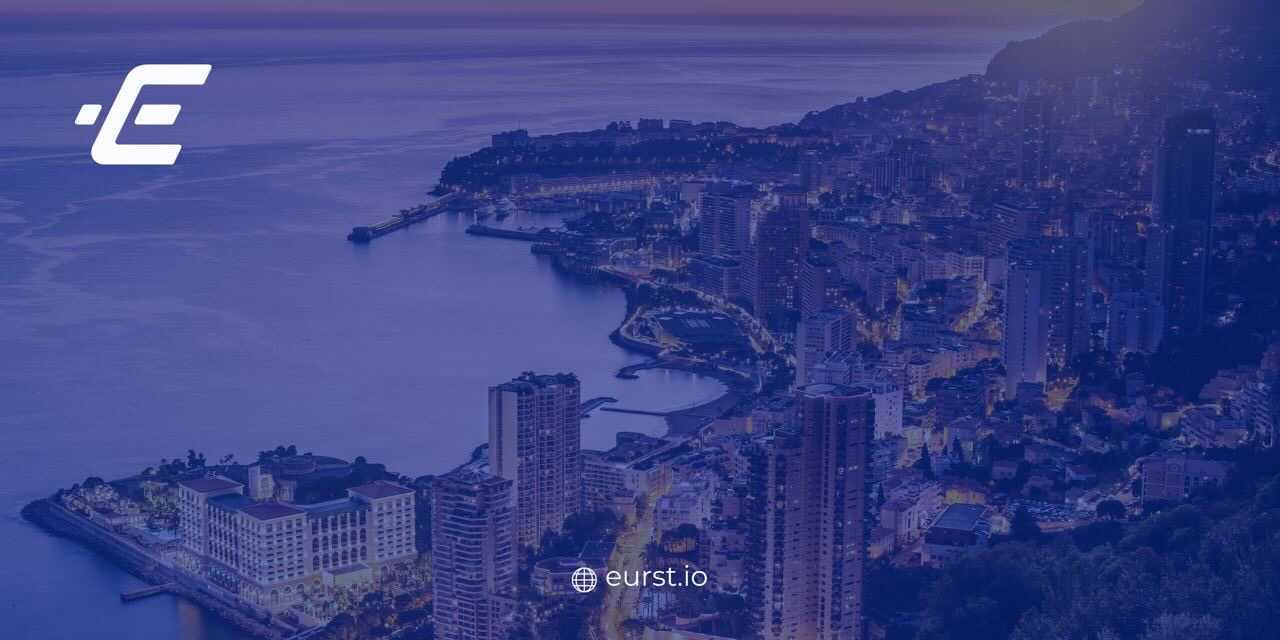 EURST, a live audited Asset-Backed Stablecoin on the Blockchain, hosts a thrilling event in Monaco to discuss the future and regulations of stable coins.
This informative event and live stream acquired global influential leaders and agents of change, with an opening speech by HRH, Co-founder of Yahoo Europe, and Merit Capital Founder, Dana Al Salem. She said, "We are all seasoned industry experts, we all agree on one subject: the financial world is evolving."
The private event was divided into three panel discussions, each panel included four prominent and leading personalities. The first panel started off by discussing the new financial structure of stable coins.
Led by four incredible innovators, the second panel was about how companies are incorporating the new fintech solutions into their businesses. Lastly, the third panel spoke about the significance of stable coins and technology, and how they can change the future.
The first panel discussion saw a groundbreaking revolutionary moment with special guest, HRH, Diambi Kabatusuilla, the Queen of Congo. She said, "I'm honored and pleased to be invited here today by Wallex Bank and to be a part of this event and the launch of this beautiful project", says HRH Queen Diambi. "We need to have a stable digital currency that we can use to really transact and exchange, and have access to all kinds of banking services. I am really happy to see this initiative take place because we are really essential in this industry".
The host of the event, Simone Mazzuca, CEO, and founder of Wallex Bank and EURST, was also part of the first panel discussion. "Since last year, governments and central banks have spoken about regulations, stable coins, and digital currency. Today, it's already here; working, implementing, and delivering services already in the industry" said Simone. He added, "This is a very important moment and the right moment for the change". 
Simone mentions the importance of transparency and its necessity to mark the ground of a country's economy. "Blockchain is an opportunity to remark on any kind of balance and gives new value to the economy," says Simone.
To watch the EURST event, please visit Stablecoin & Regulation for the future of transactions. 
About EURST
EURstablecoin is a fiat-backed stablecoin created by Wallex Trust and based on the ETH network's ERC20 token standard. EURST tokens will be fully backed by an equivalent unit of real currency (US dollars) in a real-time audited and transparent reserve managed by Wallex Trust, the primary issuer of EURST tokens.
Token issuance/redemption transactions are recorded on-chain, and all off-chain transactions, as well as reserve balances, will be disclosed to the public at regular intervals, in addition to regular third-party audits.
The presence of a physical, real-time audited, and redeemable USD reserve effectively pegs the market value of EURST tokens to the real-time USD value of 1EUR. For more information, visit https://eurst.io/
The post EURST Hosts Event to Discuss Future and Regulations of Stable Coins appeared first on BeInCrypto.