Guide to using Dapp on Ethereum
5 min read
A crypto-based social media platform is taking the crypto world by storm.
Friend.tech is the latest decentralized application (Dapp) to captivate crypto enthusiasts.
While the concept of friend.tech is exciting, there are some privacy concerns raised by early adopters.
In this article you will also find all the information you need to know about friend.tech – how to sign up, how to find invitation codes and what privacy is all about at friend.tech.
What is friend.tech?
friend.tech is a decentralized social network that requires a user to buy "shares" from another person in order to chat with them.
Users log in to friend.tech using their X account (formerly Twitter). Each person has shares tied to their account that can be bought and sold depending on whether the price of their shares rises or falls.
Users also earn trading fees when their shares are bought and sold by others.
friend.tech launched in August 2023 on an Ethereum (ETH) Layer 2 blockchain called Base.
The marketplace for your friends
friend.tech calls itself "the marketplace for your friends" and this is how it works:
Amy is a popular crypto journalist working at a renowned news agency. She has over 100,000 followers on X and is revered for her analytical opinions on cryptocurrencies that she shares with her social media followers.
Brian is a college student interested in cryptocurrencies and blockchain. He has 50 followers on X.
Amy and Brian log into friend.tech. Both Amy and Brian's shares are initially valued at 0.0004 ETH. Amy's social media followers buy $AMY shares, and her stock price quickly rises to 1 ETH.
Brian is one of their first buyers. He now has a direct chat channel with Amy.
Meanwhile, the price of $BRIAN stock rises to 0.0025 ETH thanks to his 5 close friends on friend.tech.
Brian sees that shares of $AMY, which he bought at 0.0004ETH, have now increased to 1ETH. He sells the shares to make a quick profit. Brian is now looking for other profiles to speculate with.
How to use friend.tech?
An overview of how to use friend.tech. Very simple, so anyone can get started with the instructions.
1. Invitation code for friend.tech
At the time of writing, friend.tech was invite-only.
You must receive an invitation code from a friend/colleague who has already signed up.
There is also another option. I received my invitation code on X. Search "friend tech invite code" and enter the code found under the "Latest" tab.
You can also use invitation codes from friends from my profile (first come, first served!):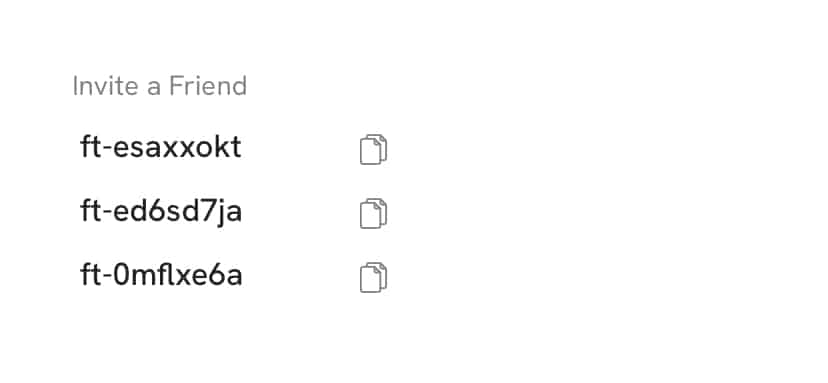 2. Register at friend.tech
friend.tech is currently in beta mode. You will not find a dedicated application in the App Store or Google Playstore, and you will not be able to access the platform from your desktop or laptop.
You can access friend.tech from your mobile browser (I used Safari). When you click "add to home screen," the friend.tech app will appear as a shortcut.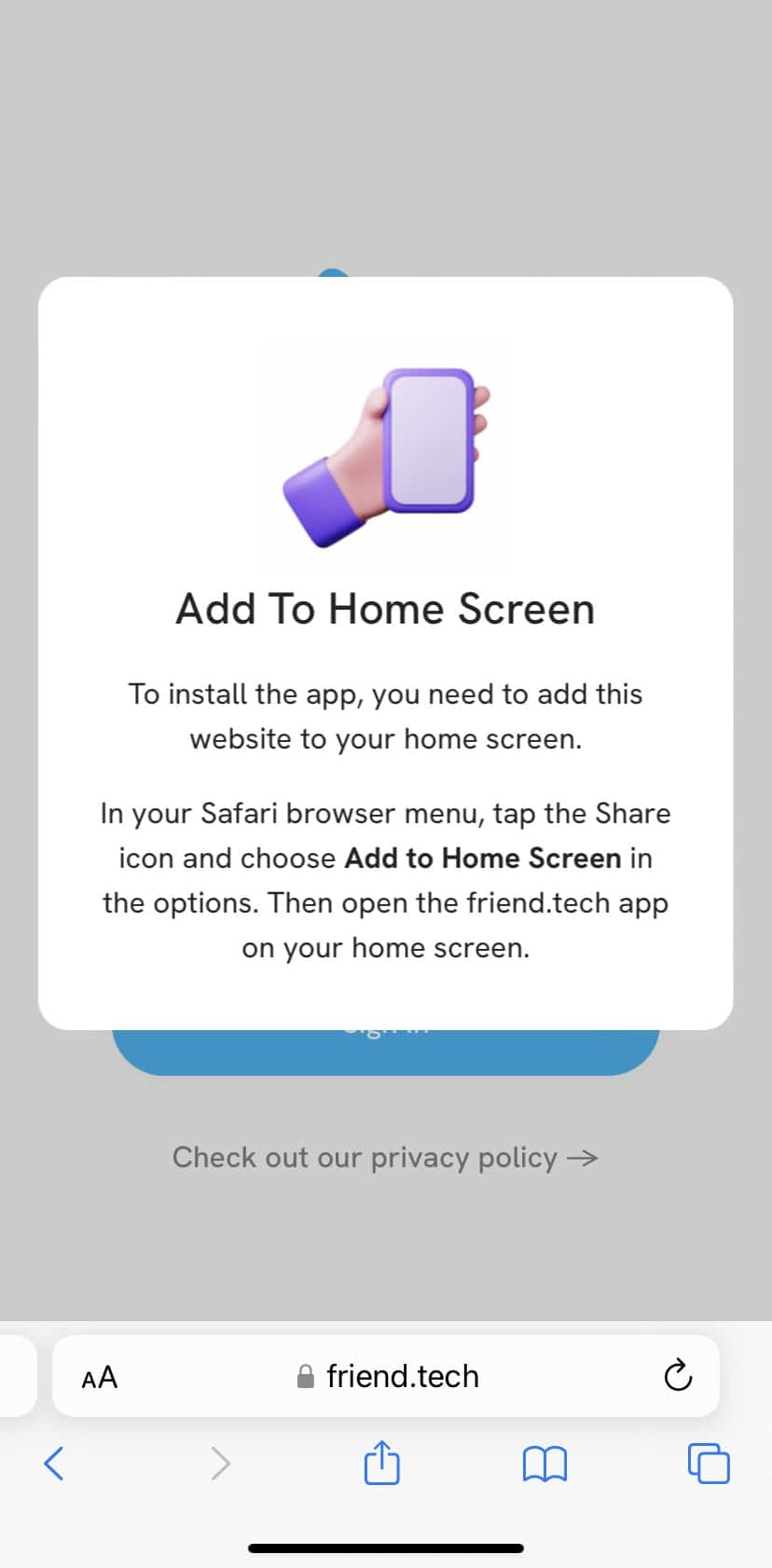 You will then be asked for your Gmail or Apple email account to sign in.
3. Connect your X account
Once you have received an unused invitation code, you will need to connect your friend.tech profile to your X account.
4. Add ETH
Next, you need to send ETH from your personal wallet to your friend.tech in-app wallet. If you don't add ETH to your friend.tech in-app wallet, you won't be able to continue.
In my case, I sent ETH from the Ethereum mainnet to my friend.tech in-app wallet.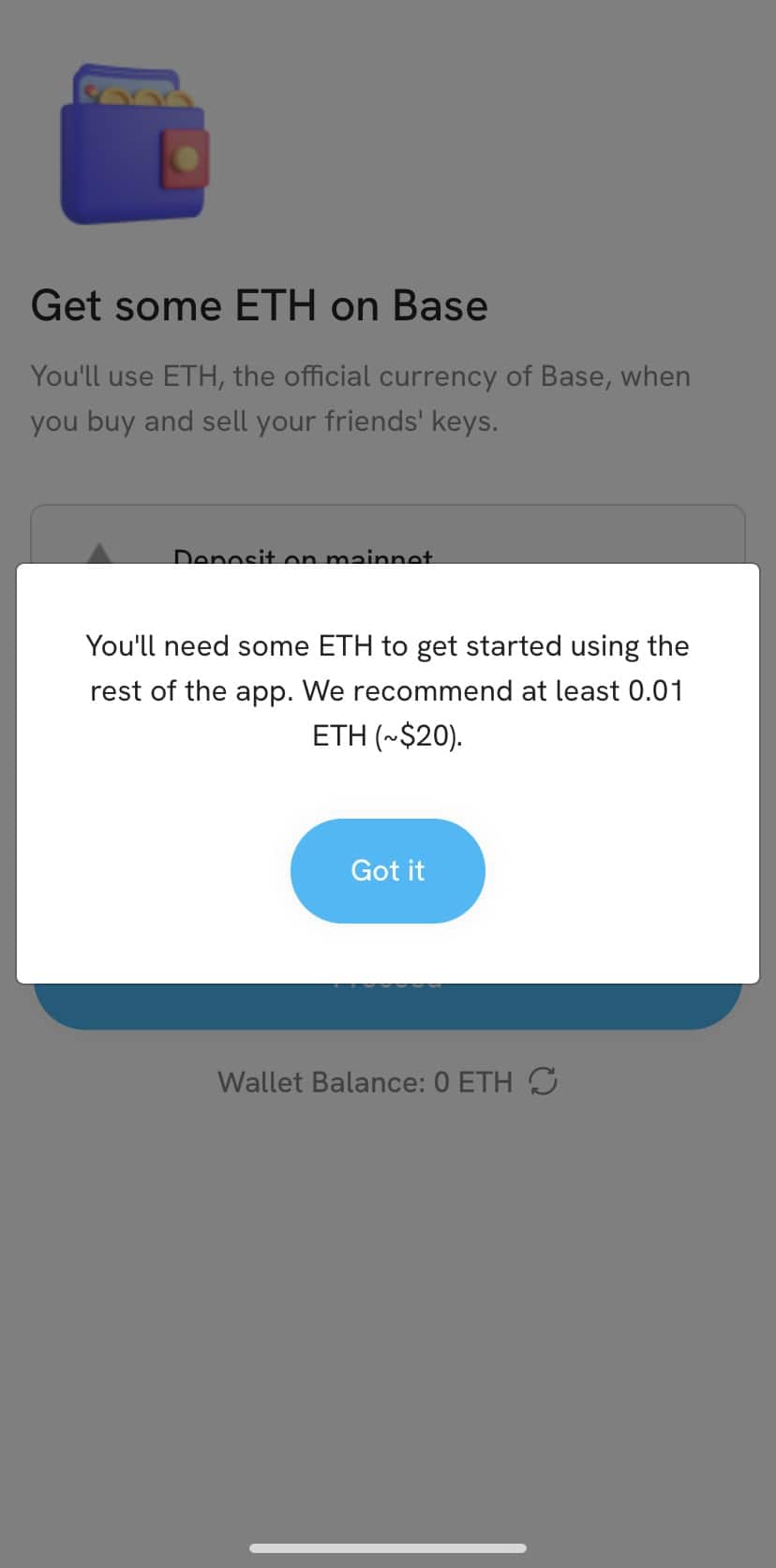 5. Create your profile, trade and more
Once you add ETH to your in-app wallet, you will be prompted to purchase your first share, which is free.
You can now search for other accounts using their X username to buy and sell their shares. The Chats tab allows you to message other account holders (if you own their shares).
You can also view your "Portfolio Value" and "Trading Fees Earned" using the "Settings" button.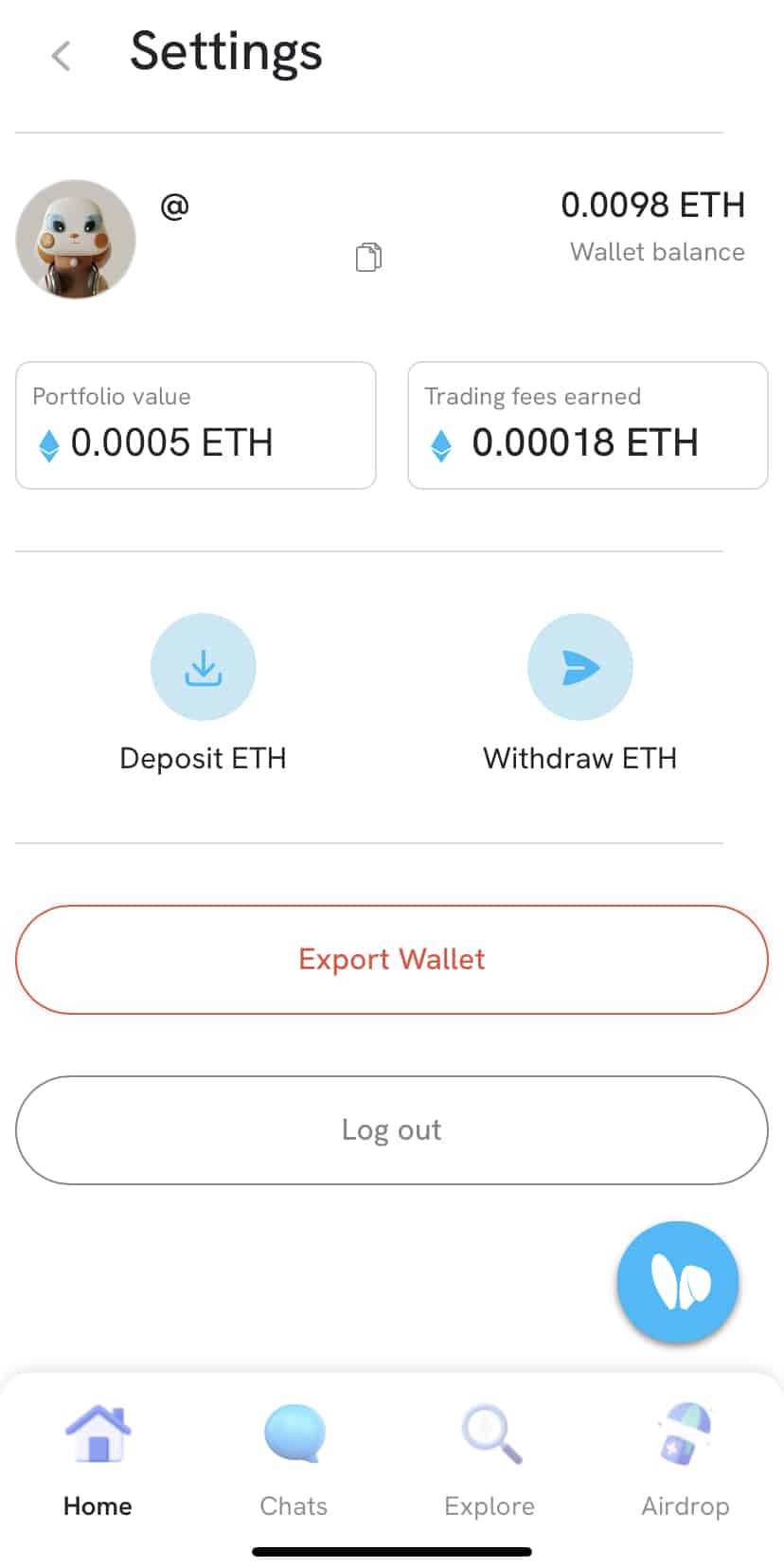 The hottest Dapp on Ethereum
friend.tech launched shortly after the Base blockchain opened to all public users in August 2023. The excitement surrounding the Base blockchain and friend.tech's innovative social networking platform concept helped it become the most talked about app on Ethereum in August 2023.
Created by Yearn Finance developer banteg on X published data reported that over 101,000 users have signed up with friend.tech.
The surge in users helped friend.tech generate more than $1.68 million in fees in the last 24 hours. This makes it the crypto project with the second highest revenue in the last 24 hours, ahead of the staking platform Lido and the Layer 1 network Tron.
Only the Ethereum mainnet generated more fees in the last 24 hours than friend.tech with $3.45 million (as of August 22, 2023), according to DefiLlama.
At the time of writing, much of the hype surrounding friend.tech revolves around its monetary elements rather than its social networking utility. Cryptocurrency traders speculate on famous people and trade their shares in the hope of making a profit. There are special websites like FriendMEX popped up who track a person's stock price on friend.tech.
Traders also use Maximum Extractable Value (MEV) bots to scout newly created accounts with a large following on X to buy their stocks cheaply and later sell them for a profit.
Crypto derivatives platform Aevo has launched a perpetual index contract that allows traders to bet on the entire market cap of all friend.tech accounts to further fuel the fire.
https://twitter.com/DaanCrypto/status/1693260258108416001?ref_src=twsrc%5Etfw
Red flags about friend.tech: Privacy concerns
friend.tech gets access to Twitter
Several X users have pointed out that if you link your friend.tech account to your X account, friend.tech will receive permission to tweet and retweet from your X account.
Users will be asked to revoke access by going to their X Account Settings.
https://twitter.com/alpha_pls/status/1693606818340073766?ref_src=twsrc%5Etfw
Twitter usernames and wallet addresses made public
On August 21, 2023, Yearn Finance developer banteg tweeted a Github repository that revealed the "leaked" X usernames and associated wallet addresses of over 101,000 friend.tech holders.
friend.tech clarified the incident on X, saying:
"This is just someone exploiting our public API, which shows the connection between public wallet addresses and public Twitter usernames. That's like saying someone hacked you by looking at your public Twitter feed."
However, many X users were not convinced and pointed to the lack of documentation on friend.tech's privacy policy.
At the time of writing, friend.tech's privacy policy states "coming soon".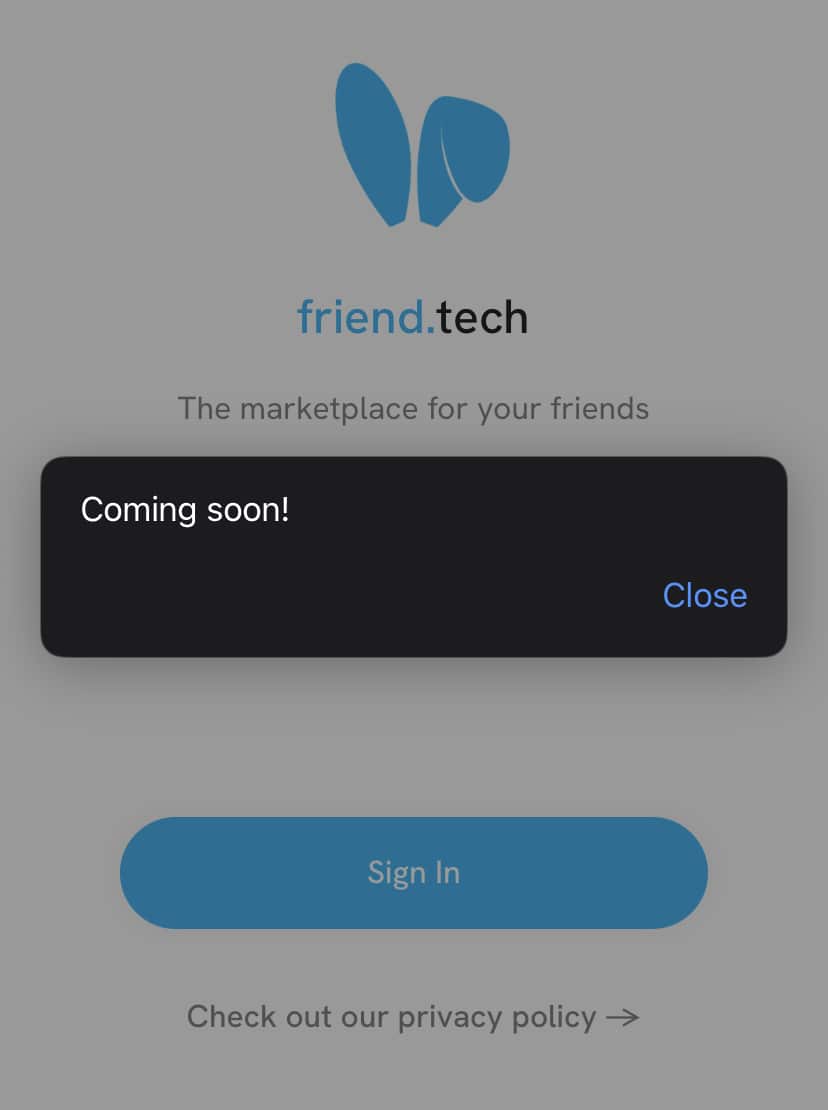 The bottom line
friend.tech offers an exciting opportunity to operate social media platforms with cryptocurrencies. There is an opportunity to help artists, content creators and influencers monetize their work.
However, we must urge caution as friend.tech is still very new and has not yet reassured its audience that it is a safe Dapp and not a scam.
As we always say in crypto, stay curious and always do your own research.