Inflation Hasn't Done Much to Prop Up BTC's Fortunes
2 min read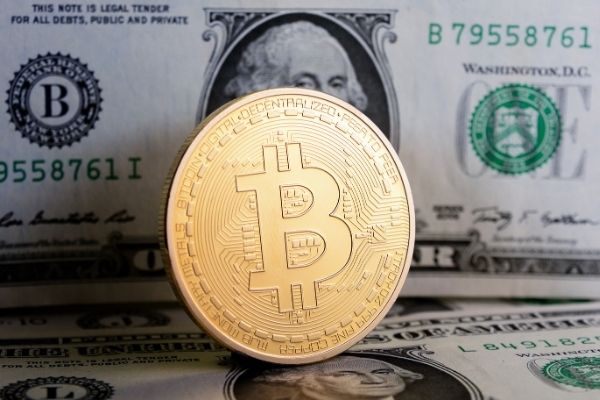 U.S. Treasuries and BTC have not responded as expected to prospect of higher inflation
Investors may be more keen to hedge against uncertainty than inflation, as demonstrated by a reversal into the greenback and U.S. Treasuries and with BTC still weaker
If BTC was meant to act as a hedge against inflation, it sure has had an interesting way of demonstrating it.
Despite signs that inflation is spiking, BTC has stayed relatively flat this month and technical indicators are suggesting that the benchmark cryptocurrency is closing in on a key inflection point.
BTC is nearing the lower band of its Trading Envelope indicator – a tool that smooths moving averages to map out higher and lower limits and upon which BTC could either rebound sharply or slip towards more weakness.
Technicians suggest that if the lower band of the Trading Envelope indicator should be breached, BTC could test US$30,000, a key level of support to sustain the current trading range and which if breached could see BTC fall to US$25,000 and then US$20,000.
But if BTC were to duck below the Trading Envelope and rebound sharply, it could retest the upper trading band which currently sits around US$36,000.
BTC's role as an alleged hedge against inflation is being called into question this week with higher prices having done little to boost the price of the cryptocurrency.
But U.S. Treasuries have also responded inversely to inflation as well, suggesting that even if BTC is a hedge against inflation, investors may be less worried about current inflation numbers than would be expected.
U.S. Treasury yields have actually fallen and demand for government debt increased, even on the prospect of inflation.
To be sure, almost a third of the increase in recently released Consumer Price Index data was from the price of used vehicles, a seasonal and one-off factor.
And prices are also coming off their pandemic base, which would always reflect sharp spikes in the short term, but which have the prospect of normalizing over a longer period.
Gold, has also slipped, suggesting that it may not be so much that BTC is not a good hedge against inflation, but that at this juncture, investors are just not as concerned about inflation being anything other than momentary.

The post Inflation Hasn't Done Much to Prop Up BTC's Fortunes appeared first on SuperCryptoNews.