Join Third Annual Edition of Finnovex Middle East Summit: Hybrid Experience
3 min read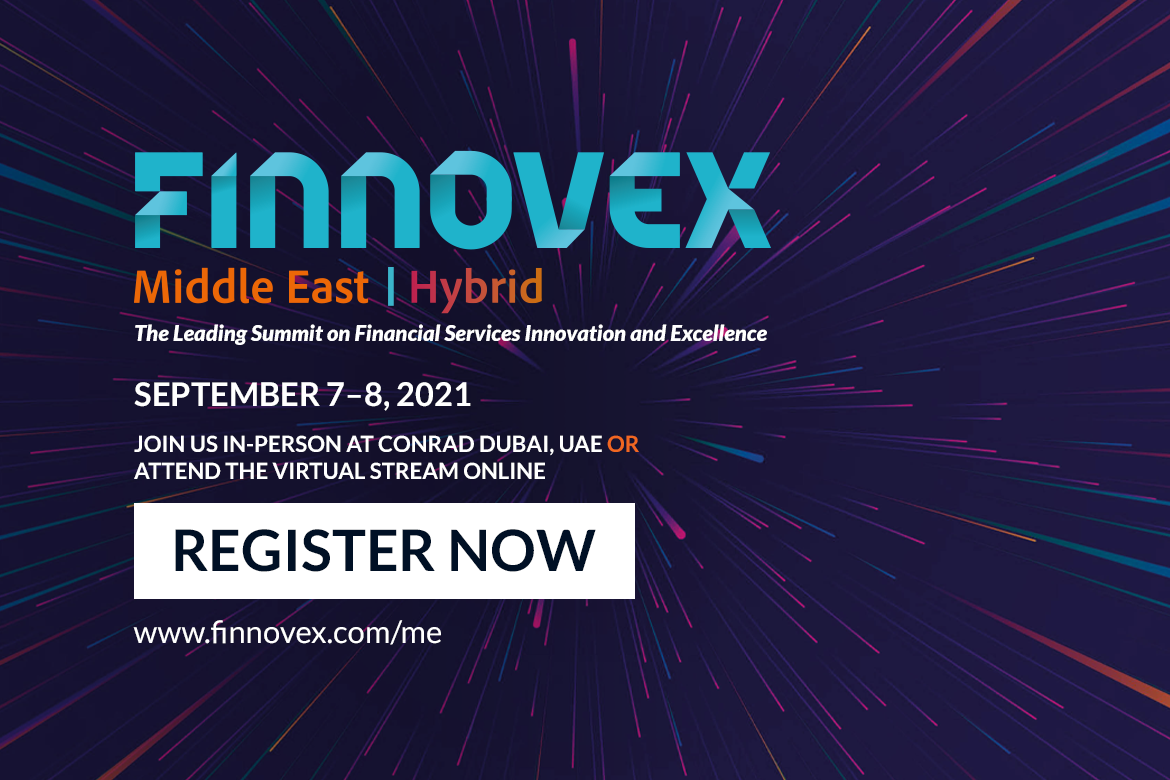 Exibex welcomes you to Finnovex Middle East, the Leading Summit on Financial Services Innovation and Excellence where the best minds in the Banking and Financial Services Industry converge.
They are all set to witness the presence of 30+ industry visionaries, who would share case studies for you to learn from and exemplify exceptional organizational friction points, innovations, and accomplishments.
Here is the Sponsors Roll-Call for this year's edition:
Powered By – RAKBANK
Officially Supported By – Dubai International Financial Center (DIFC)
Platinum Sponsor – SmartStream
Gold Sponsors – Network International L.L.C || Backbase || Abaka || Smartmessage
Silver Sponsors – Confluent || Appway ||IDS Fintech || Creatio
Bronze Sponsor – Smart Middle East Ltd
Networking Partner– Faloos
Community Partner–Fintech Galaxy
This two-day summit is the 8th edition of the Finnovex Global Series. It would highlight the imperative to invest in a digital future and develop new technological solutions in data, advanced analytics, digital and new delivery platform. Insights would be delivered through a blend of fireside chats, panel discussions, and expert presentations.
Experienced thought-leaders will explore trailblazing topics, which include – Open Banking and API's; AI; Cloud Automation; Digital Transformation; Cyber Security & Risk Management; Omnichannel Payments Revolutionizing; Data Analytics & more.
Expert speakers are respective representatives of the following companies – RAKBANK, Zand, Etihad Credit Insurance (ECI), Al Rajhi Bank, Abu Dhabi Islamic Bank, Dubai Islamic Bank, Saudi British Bank, AXA Gulf, Tasheel Finance, BLOM Bank, Saudi Financial Technology Company, Arab Federation of Exchanges (AFE), Banque Saudi Fransi, Social Development Bank (SDB), National Bank of Oman, Dubai International Financial Center, Centurion Invest, Arithma Capital, ArabNet, Al Masraf, National Bank of Bahrain, Emirates NBD, National Bank of Fujairah, Abaka, Appway, IDS Fintech, Creatio,  Backbase, Confluent, Mashreq Bank, SmartStream, Network International L.L.C, Flaist, Inc, National Bank of Fujairah, Smart Middle East Ltd, Smart message and Standard Chartered Bank.
Date: September 7-8, 2021
Location:In-Person at Conrad Dubai and Virtual
Time: 8:00 am (GST)
Registration link: me.finnovex.com
Hashtags: #finnovexlive #finnovex
This year's edition is themed -"Digging Deeper into Resilient and Agile Transformation Strategies".
Anticipate:
➤30+ TrailBlazer Speakers
➤300+ Delegates
➤5+ Panel Discussions
➤ 8+ Networking Hours
➤ 10+ Keynote Sessions
Here are the attendee benefits:
✓Meet new, creative and inspired people, and form strategies you need to grow. Network, share ideas and learn new strategies with over 300 of the sharpest minds in banking and financial services.
✓ Learn how to evaluate, deploy, use, and customize the financial technologies to improve business processes
✓ Hear first-hand from customers on the challenges they face across the entire value chain of financial processes
✓ Take away lessons learned, valuable case studies and key insights from peers to apply within your operations
✓ Meet with Fintech solution management, development, support, and consulting experts
✓ Fully evaluate and understand how the comprehensive suite of applications can optimize your business process
✓ Visit the showcase centers and demos to better understand the latest solutions in the market that can help your business
Finnovex is dedicated to examining the Future of Financial Services on how disruptive innovations are reshaping the way they are structured, provisioned, and consumed.
The Finnovex Global series, which is organized byExibex, examines the Future of Financial Services and how disruptive innovations are reshaping the way they are structured, provisioned, and consumed. 'The Finnovex series of Summits highlights thought leadership on cutting-edge issues with long-term implications to the industry and lays the foundation for multi-stakeholder dialogues that explore the potential of these innovations to transform the financial ecosystem as well as the risks and opportunities that could emerge from shifts in the way financial services are designed, delivered and used in the future.
Go to the official Finnovex website for additional details.
About Exibex
Exibex is an excellent market leader in – knowledge-based conferences, managing events, and business consulting. The team provides innovative and engaging networking platforms to create and engage C-level communities for global corporations.
Exibex's platforms foster the acceleration of both individual, and organizational performance, to benefit global business leaders. We comprehend the challenges organizations face in this volatile and uncertain market, so we look to help your core revenue generation teams by building a complete 360-degree package tailored to your business strategies, goals, and needs.
The post Join Third Annual Edition of Finnovex Middle East Summit: Hybrid Experience appeared first on BeInCrypto.