Learn about the KuCoin's KCS token
2 min read
KCS is the native token of the KuCoin network and is currently one of the few CEX tokens that guarantee passive and daily income to its investors. In addition, the developer also determined in its initial configuration some other important benefits for its investors. The first one is that those who have obtained six or more KCS tokens can get daily bonuses, which come from the daily income of KuCoin.
Also, another such bonus is 20% trading fee discount and guaranteed participation from IEO and Burningdrop, as well as booking travel through Travala and much more – which is yet to come!
The natively created token created by the KCC public chain, the KCS, will be used as a fuel to enable transactions in onchain mode – an innovative and data-driven approach rather than the conventional, technical or graph-based mode. In addition to this training, they will also have greater mining capacity for its investors, which is a great benefit proposed by the chain.
When we compare KCS with other CEX-type tokens, we come to the conclusion that we are dealing with a big dark horse in the crypto market. This is confirmed, above all, when we see that the token has gained more than 31 times its price at the beginning of 2021.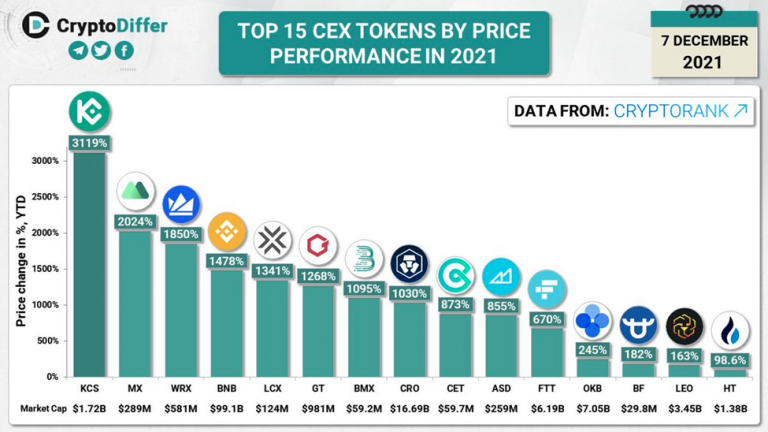 What is KuCoin's KCS Token?
KCS token is native to KuCoin that was launched in 2017, as a utility token that allows its investors to share in the growth of the exchange as a whole. As a feature of its launch, the total supply of KCS has been fixed at 200 million and there is a system of buybacks and burns already planned, until there are only 100 million tokens in circulation on the market.
The KuCoin platform was developed with a proposal to favor different types of exchanges between users, forming a global exchange of cryptocurrencies and other digital assets.
Since its launch, KuCoin has become one of the cryptocurrency exchanges and most popular and promising crypto assets of all time. Currently, following a protocol for spot trading and trading, futures market trading, staking and even loans, it already has more than 10 million users in more than 200 countries and is present on five continents.
KuCoin is recognized today as "People's Exchange", given its characteristic of providing services to its users 24 hours a day, seven days a week.