Lionel Messi's 'Messiverse' NFT Collection Gears Up for Launch
2 min read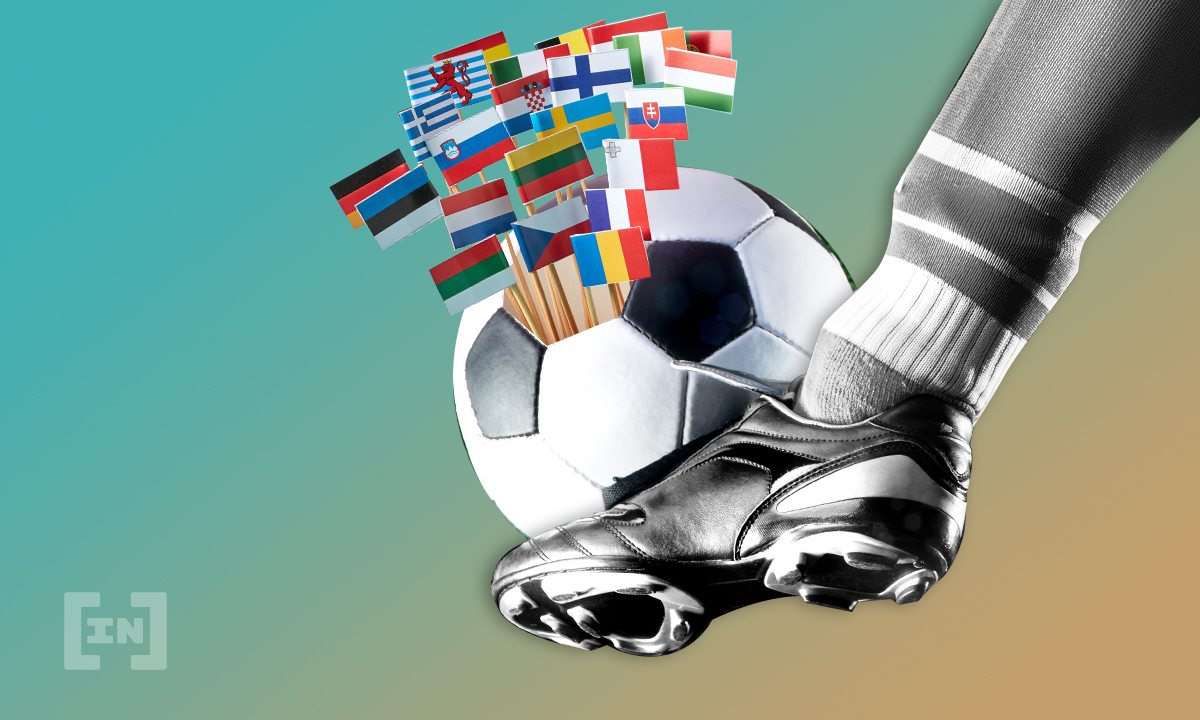 The non-fungible token (NFT) collection of Argentine football star Lionel Messi is gearing up for launch.
The series of crypto artworks, collectively known as "Messiverse" and created by the digital artist BossLogic, will go on sale on August 21. NFT platform Ethernity Chain will exclusively host the collection.
According to an official post from Ethernity, the Messiverse will include NFTs such as "The Golden One", "The Man From Tomorrow", and "The King Piece."
Reports indicate that these artworks will depict the 34-year-old footballer as a king, a Greek Titan, and a superhero, among other things.
Furthermore, Ethernity revealed a "hidden" NFT on their official Twitter, earlier on August 21. The tweet described the artwork as "The legend himself, forever sculpted on the blockchain."
London-based digital artist Impossible Brief created this hidden NFT; meanwhile, the Australian BossLogic was responsible for the other pieces in the collection. BossLogic previously worked with Disney and Marvel, and also collaborated with Ethernity on their pre-launch NFT collection.
Messi move comes with fan token reward
The launch of Messiverse comes amid a major move for its subject. On August 10, Lionel Messi ended his 20-year tenure at Barcelona, which he first joined as a youth in 2000, and joined French club Paris Saint-Germain. In light of the news of his potential signing, the club's fan token, PSG, saw a significant price surge. The token climbed by 100% in the space of four days.
Paris Saint-Germain also welcomed their new player with a large number of PSG tokens. Reports indicate that these tokens formed part of Messi's welcome package of €25-30 million (equating to $29-35 million).
NFTs and the football world
Fan tokens are not the only place in which the crypto space has found its feet in football. Like many other branches of sport and entertainment, NFTs have become prominent in the footballing sphere, with the Messiverse collection being the latest to arise therefrom.
This year so far, the legendary likes of Pelé got on the NFT train. He released his collection of digital trading cards back at the start of May, also in collaboration with Ethernity.
Furthermore, more recently, Pelé's fellow Brazilian Ronaldinho announced his own NFT collection in collaboration with creative studio INFLUXO. Seven unique NFTs will be auctioned on INFLUXO's integrated marketplace. In addition, the winners will also be able to win a chance to meet Ronaldinho in Dubai in 2022.
The post Lionel Messi's 'Messiverse' NFT Collection Gears Up for Launch appeared first on BeInCrypto.