Market Overview 24.1.
2 min read
Bitcoin lost $ 850. Bitcoin SV continues its massive plunge. Litecoin must look for new support after it did not keep the current one yesterday.
At the moment, the cryptomarket has a total market value of $ 229.38 billion, while a few days ago we were at $ 250.034 billion. So we see a slight decline compared to the top. Bitcoin dropped significantly yesterday and is writing off more than $ 800 loss from the top in 2020 at $ 9188. But we are still at 16%.
The best growth yesterday was: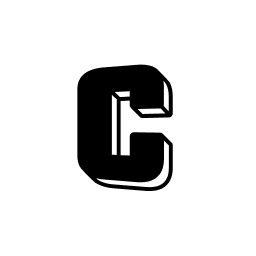 Centrality (CENNZ) $0,076211 USD (35,78%)
CENNZ was followed by the top 5:

Enjin Coin (ENJ) $0,087940 USD (15,48%)

Bytom (BTM) $0,090207 USD (13,97%)

Nervos Network (CKB) $0,006178 USD (9,07%)

Bytecoin (BCN) $0,000304 USD (2,49%)

V Systems (VSYS) $0,032601 USD (2,16%)
All data are given from coinmarketcap.com
[LTC / USD] 2020 at present value + 29.17%
Like Bitcoin, Litecoin is declining today. At the moment we have broken the support to $ 55 and it seems we will fall to $ 49-51. If this support breaks, the closest support the bears will track is at $ 44. We topped $ 63 in 2020 and opened at $ 40 a year. More than 50% in less than 27 days are nice figures. Yesterday Litecoin fell by 8%. Overall, we have already dropped 15% from the top, and because of this drop in 2020 we are in plus 29%.
The biggest loss yesterday was:

Bitcoin SV (BSV) $253,96 USD (-16,26%)
The biggest drop from the top 100 yesterday was Bitcoin SV -16.96%. We are under 300 US.
The whole pump and dump was caused only by speculation over the ownership of 1.1 million Bitcoin, C. Wright, founder of BSV. After explaining that the BTC does not have, as his lawyer reported, the price fell from 400 USD to the current 251 USD.

Ethereum Classic (ETC) $8,33 USD (-9,71%)
Ethereum Classic posted the highest values ​​since the week of November 2018. It surpassed its top values ​​in 2019 after successfully passing through the hardfork.

Bitcoin Gold (BTG) $9,71 USD (-9,08%)
Bitcoin Gold, another Bitcoin fork, also recorded a good bull run, driven by the popularity of Bitcoin SV. Not surprisingly, we are now falling in bulk. From $ 5.29 to $ 15.50 .

Dash (DASH) $99,56 USD (-7,90%)
DASH recorded 160% growth in 2020. In the case of the market that follows Bitcoin, it is logical that the coins that grew the most will also fall the most. We are currently at $ 99 and at the top in 2020 we were at $ 140. The year 2020 opened DASH to 41 USD.
Thank you for taking the time to analyze and review the market today. We look forward to your favor throughout the year.