Most BTCs are being sold at a loss right now
2 min read
It was only a few months ago BTC on an unprecedented wave. The price reached a record, which led to the arrival of new buyers and demand led to high trading volumes.
Most BTCs are now trading at a loss
Not only has trading volume fallen since then, but most of the coins currently being traded are sold by investors who have bought top – or very close – according to a new report from data provider Glassnode:
"The BTC network is currently settling $ 5.3 billion / day, compared to $ 15.5 billion in the daily volume settled at the peak of 2021," the report notes, adding: "From the volume of transactions being settled, the dominant majority are coins with realized losses. "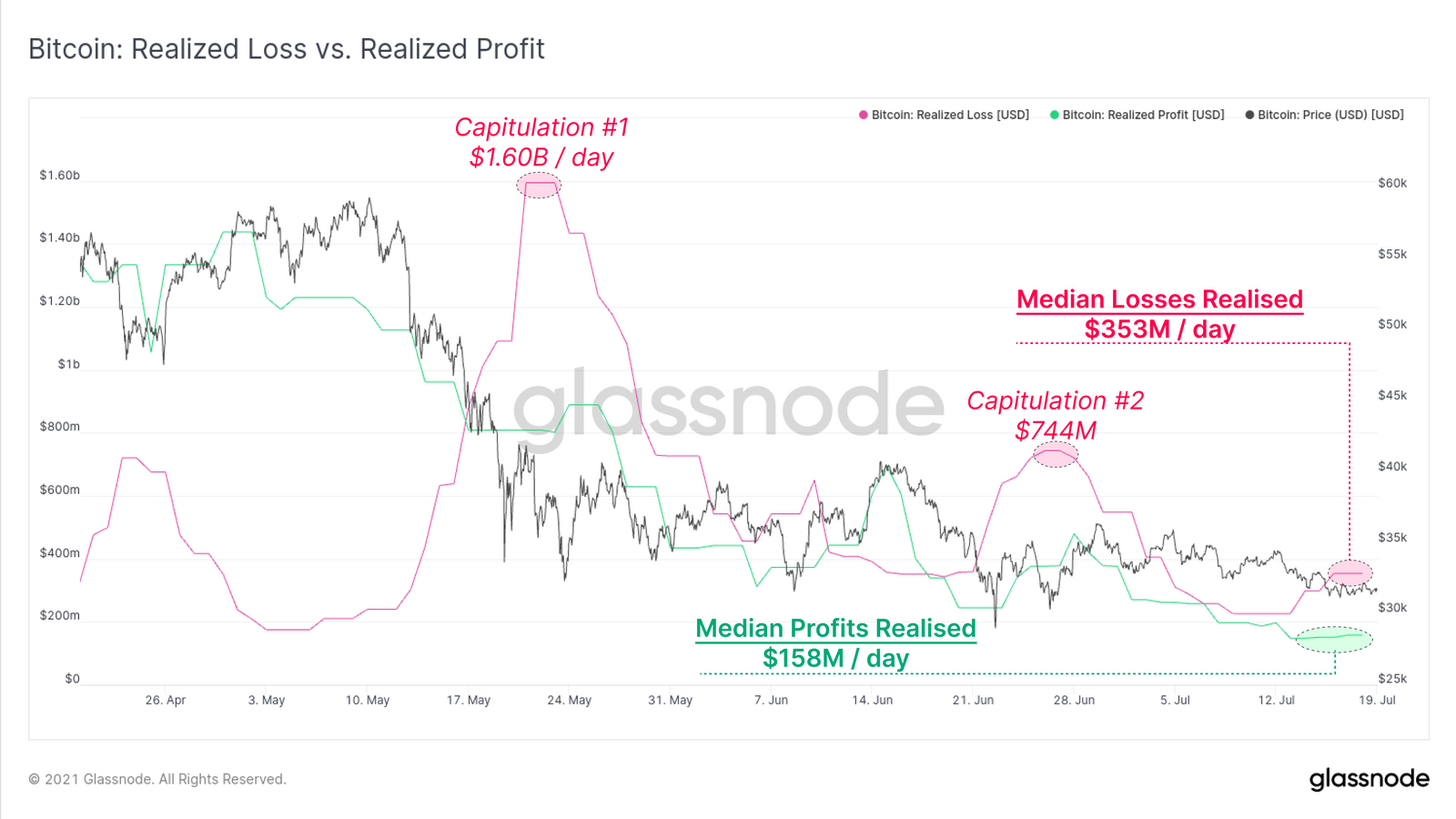 People bought their BTC for more than they sell it for. It's not hard to understand why. The price has dropped by more than 50% from its all-time high, and a drop below $ 30,000 cannot be ruled out. Another aid identified by Glassnode is around $ 26,500.
The analytical company found that 33% of BTCs in active circulation are in unrealized losses. This means that one third was purchased for a price above the minimum of $ 30,000. Given that the price of BTC never reached such a level until January of this year, we are talking about short-term holders.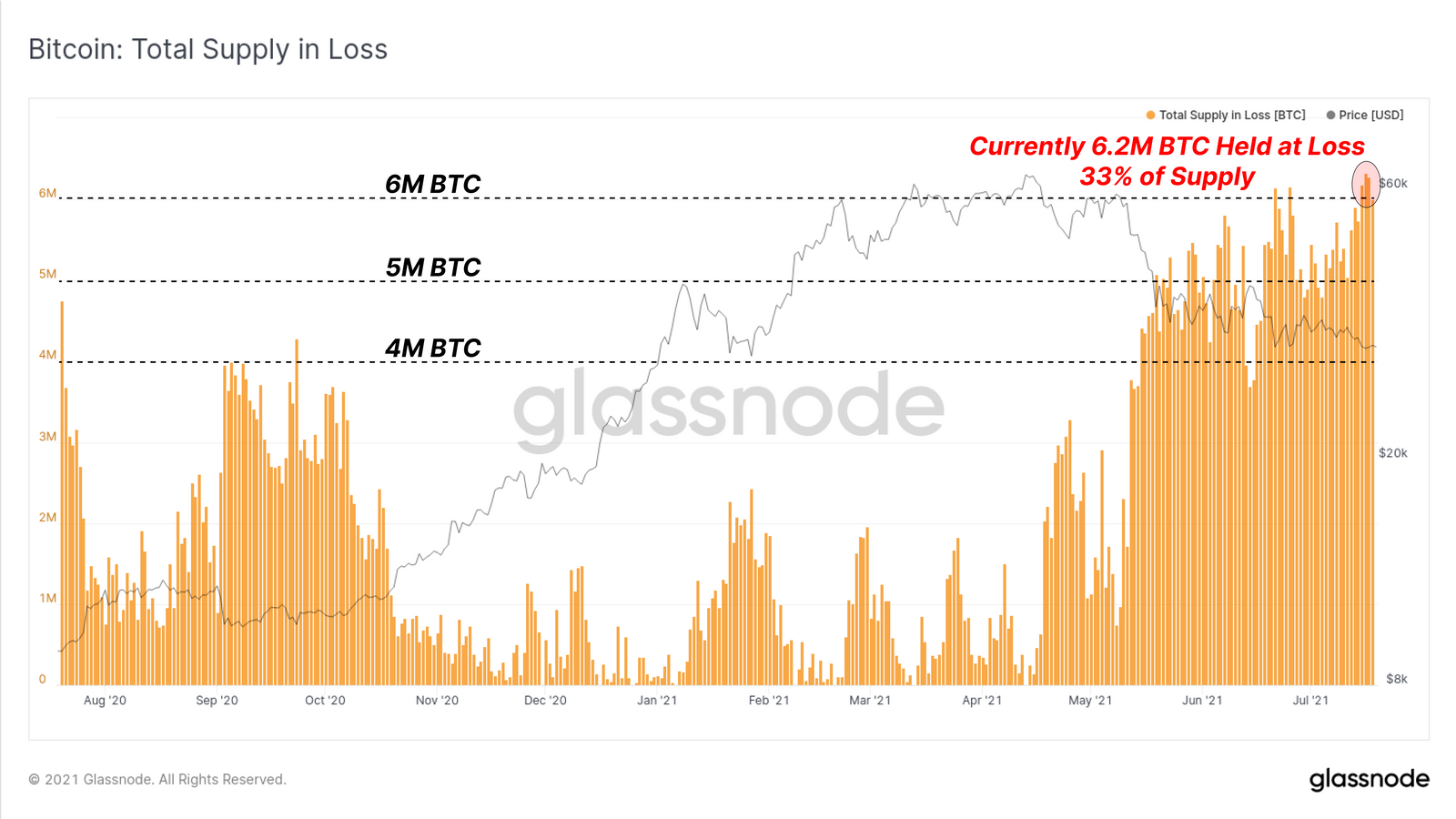 Long-term holders are doing well, even though they bought a few coins at the top of the BTC. According to Glassnode, they have control over 75% of the outstanding supply, of which 92% is in profit. And it assumes that if the current trend continues, the number will increase to 80% of the outstanding supply by September.
Lack of liquidity could send the price up again. "The bull pressure has historically been triggered [long term hodlers]who held 65% (2x 2013), 75% (2017) and 80% (2020) of the circulating supply," says Glassnode.
As a result, traders should not expect the price of BTC to rebound in August, for example. But those who stick for a long time could do it without selling at a loss.