Most Crime-Related Transactions Use Cash, Not Crypto
1 min read
According to the Federal Reserve Bank of Minneapolis president Neel Kashkari, BTC and cryptocurrencies have no other uses other than funding illicit activities. US congressman Tom Emmer thinks otherwise.
Crypto naysayer Kashkari commented that cryptocurrencies are "95% fraud, hype, noise and confusion" during this week's Pacific Northwest Economic Regional Annual Summit. "I've not seen any use case other than funding illicit activities like drugs and prostitution," said Kashkari.
Emmer then took to Twitter and responded to the comments by saying:
"Crypto-based crime represented only 0.34% of the entire transaction volume in 2020. Unfortunately, most crime is still conducted with the cash you print."
Sure enough, a 2021 Crypto Crime Report by Chainalysis stated that the criminal share of all cryptocurrency activity dropped to 0.34%, or $10.0 billion in transaction volume in 2020.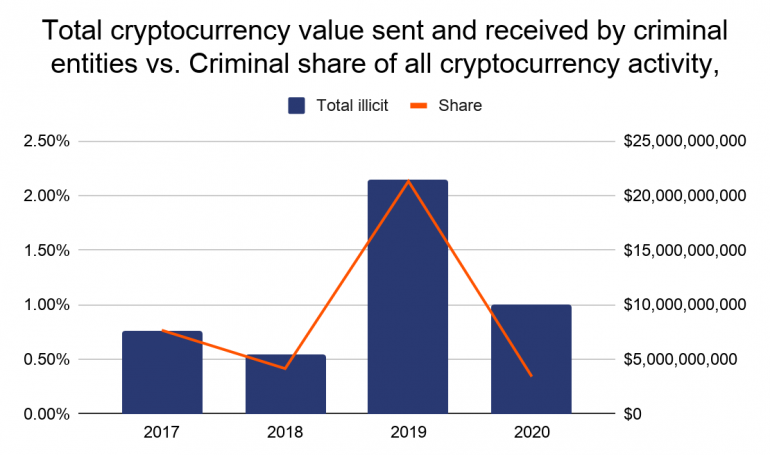 (Source: Chainalysis)
Outside of the US soil, another report by Chainalysis has found that China is still top ranked for illicit crypto transactions, However, the report also added that the crime has fallen significantly.
The post Most Crime-Related Transactions Use Cash, Not Crypto appeared first on SuperCryptoNews.