Night Life Crypto — Leaders in Blockchain Gaming
7 min read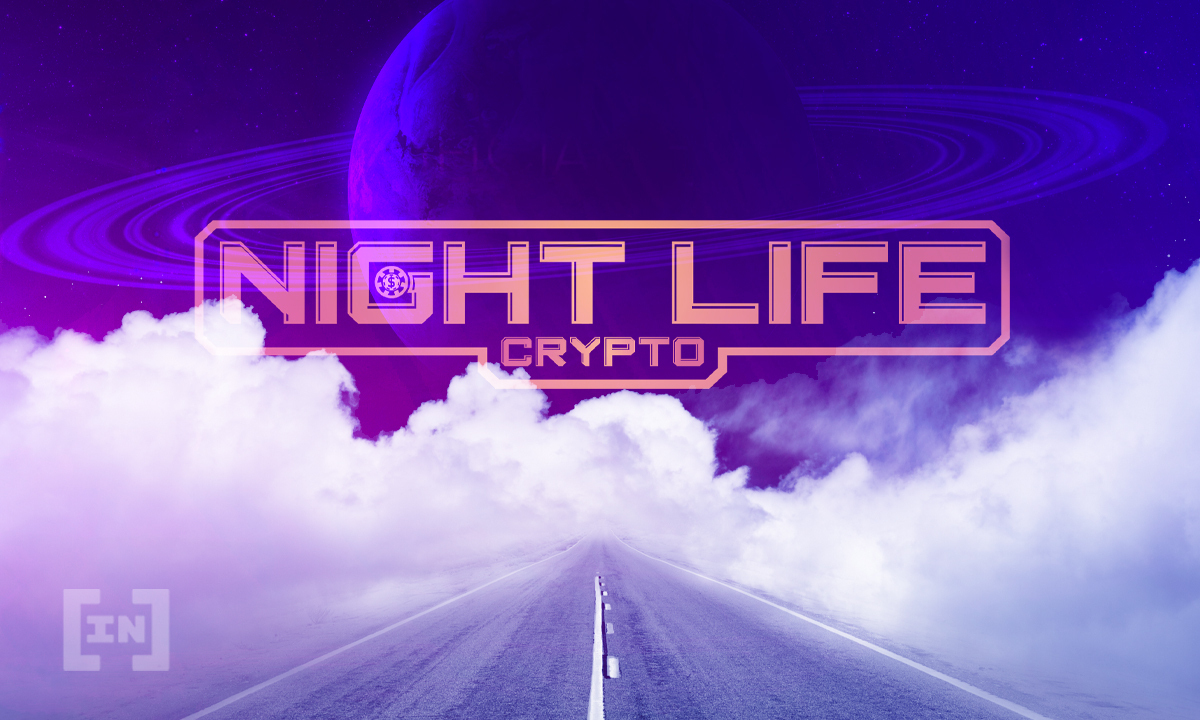 Blockchain technology has fostered decentralization with limitless potential. Through this innovation, privacy and security are more a guarantee than an expectation.
Through blockchain, various industries as well as individuals, are able to store data and securely transfer information and currency instantly. This technology has been a key tool in the rise of the cryptocurrency and digital asset industry as a whole.
Decentralized finance (DeFi), decentralized exchanges, and NFTs are all possibilities because of blockchain. The steady climb in popularity of these three developments can also be attributed to this technology.
Night Life Crypto is an on-chain gaming platform utilizing the Turtle Network to ensure ultra-fast block times. While still in its development phase, this attests to the innovation that is blockchain. It was created to fill the need for more trustless gaming platforms, which also offer a variety of modern games.
Night Life Crypto is currently developing a token, NLIFE, which is in its pre-launch phase and will be tradable on the Binance Smart Chain (BSC) soon.
Night Life Crypto in a nutshell
Night Life Crypto is developing a gaming platform to entice real gamers to partake in. Combining DeFi and blockchain, Night Life Crypto is shaping the crypto gaming space.
The gaming platform is still being developed and will launch soon.
Night Life Crypto is an on-chain gaming platform with zero fees for each game transaction. Users are able to stake liquidity.
Through Turtle Network and the liquidity options on PancakeSwap, Night Life Crypto is developing industry-firsts for the blockchain gaming industry.
Through their second layer solution, Turtle Network, players will receive instant confirmation times for bets and results.
Players need to purchase tokens on PancakeSwap and send these to their gaming wallets.
NLIFE tokens on the BSC will convert to tokens on Turtle Network. Users will then be ready to play to their heart's content.
Gas fees from withdrawing tokens to a BSC wallet are paid in NLIFE rather than binance coin (BNB). This is to simplify transactions so that users don't have to hold BNB for withdrawals.
Gaming wallets are non-custodial, which means users own the seed phase to their wallet, have full control, and are the only person with access to the wallet.
Trailblazing the blockchain gaming industry
Night Life Crypto is on a mission to propel the blockchain gaming industry into something extraordinary. The platform is of the opinion that this industry has not been as quick to develop as other industries on the blockchain. Similarly, the games that are available are predominantly non-fungible token (NFT) related.
Essentially, Night Life Crypto wants to get the blockchain gaming industry to be a similar representation to that of the current gaming industry. The platform wants people to have access to the widely-played games that they are used to playing outside of the crypto space.
The core of blockchain technology is a trustless environment that allows for immutable transactions. For the gaming industry, blockchain can show users that the games they play are fair.
Additionally, it proves that the results derived from a game are not altered based on a player's input. Gamers can identify if in-game items are truly rare, as they will be able to see the actual amount available and the chances of receiving them.
Issues identified within the crypto gaming sector
Night Life Crypto has identified these issued within the crypto gaming sector:
Verifiable scarcity
Similar to trust and transparency, gamers have no idea how scarce a virtual asset really is. Through blockchain, the total number of assets that are issued can be easily verified. This will therefore improve the trust and overall value of the marketplace itself.
There are other issues that exist in the crypto gaming sector that Night Life Crypto identified. These include:
A lack of transparency and trust
Online games with rare collectible items are met with skepticism. They also believe there is a disparity in the number of items in circulation versus the actual number that exists.
Transaction fees
Platforms with on-chain games have various fees and added costs to transactions.
Slow transaction times
There are a wide variety of transaction fees for the on-chain gaming platforms that exist. Some platforms have transaction speeds that depend on how much a user pays.
No Rewards for Customers:
Currently, there is no platform that offers user rewards for supporting the platform. Regardless of if they're providing liquidity or playing games.
Anonymity
Platforms with casinos need a ton of personal information from users, who then run the risk of a data breach. User privacy needs to be retained and the number one priority of any platform.
Issues with the current gaming sector that blockchain can rectify
Night Life Crypto identified a number of issues that exist in the current gaming sector that can be addressed and resolved through blockchain. These are:
Security
Gaming platforms operate on centralized servers and payments are made using a mobile phone or through a desktop. Some of these payment platforms are not secure though. Additionally, instances of assets being stolen from gaming accounts have occurred. With blockchain gaming, asset security is guaranteed.
Trust and transparency
In modern gaming, assets are needed to complete missions. These include props, cars, and other characters among other things. Modern games depend on these assets, which are scarce in supply. These are bought through in-game purchases using real-world money. Alternatively, assets can be earned as a player progresses through a game.
As it stands, games are not transparent in the number of these assets that are available for purchase. For example, a virtual asset like a car or prop that has to be acquired through an in-app purchase may be available to thousands of players or available for free to others. A lack of transparency and verifiability therefore exists.
However, blockchain enables the tokenization of these virtual assets, creating a decentralized gaming asset market. Trust is improved as gamers are able to check and verify the existing ledger to see if an asset really is as rare as a game claims it to be. Gamers are also able to buy virtual assets within a decentralized market at a fair price and on an open order book.
Night Life Crypto's solutions
Night Life Crypto plans to create a trustless platform where everything is open-sourced and verifiable. Game results can be verified through a random number generator that utilizes the Turtle Network blockchain.
The platform does not collect user information, allowing players to create anonymous accounts, with no email address needed. Users can however create a platform account using an email, creating an on-chain two-factor authentication for added security.
Night Life Crypto uses two blockchains. BSC is used for selling and buying NLIFE tokens. The Turtle Network blockchain is used for the actual gaming platform.
User wallets are non-custodial and fully controlled by the individual. There are also no transaction fees when playing a game on the platform. Users don't need to hold BNB in order to send NLIFE back to their BSC wallet. NLIFE can be spent to send funds back to the BSC chain.
How NLIFE will work
People will need to purchase NLIFE on PancakeSwap to get liquidity. This can then be staked and users will receive a portion of each sell order on PancakeSwap.
Each transfer is taxed at 2.5%, except those made to or from the platform itself. Of this, 1.5% goes to the liquidity stakers: NLIFE or BNB. The remaining 1% goes back into the project for future development and services.
The amount a user receives is determined by the amount staked, divided by the total staked among all users. Then a second layer solution is utilized through Turtle Network. With this users will experience fast block times and NLIFE will be able to sponsor assets.
Sponsoring assets basically means that users won't pay transaction fees while playing games. Sending tokens from BSC to Turtle Network is done through a gateway, from a user's BSC wallet to their noncustodial NLIFE wallet on Turtle Network.
A transaction fee (TX) will be charged in NLIFE so users don't need to hold BNB in order to send from their NLIFE Wallet to their BSC Wallet. This removes the need of loading additional assets to their NLIFE Wallet.
Night Life Crypto is undoubtedly progressive
Through the limitless potential of blockchain, Night Life Crypto is creating a space for gamers that is more progressive than the current centralized way of doing things.
Breaking boundaries by steering away from NFT-based games, Night Life Crypto is working on exciting games and services that do not exist on any other platform.
By combining DeFi and blockchain, Night Life Crypto is creating solutions to issues in both gaming sectors.
This exciting platform is undoubtedly progressive, creating a space for gamers to explore the world of cryptocurrency in a transparent way. The nature of blockchain guarantees the safety of their data and information.
The post Night Life Crypto — Leaders in Blockchain Gaming appeared first on BeInCrypto.