Picasso's heirs launch NFT of unpublished work
2 min read
Heirs of Pablo Picasso, famous 20th century Spanish artist, are entering the non-fungible token (NFT) market.
Picasso's granddaughter Marina Picasso and her son Florian Picasso have announced the sale of 1,010 pieces of digital art of one of the artist's never-before-seen ceramic works.
The heirs are riding the wave of interest in NFTs in pursuit of profit from Picasso's work.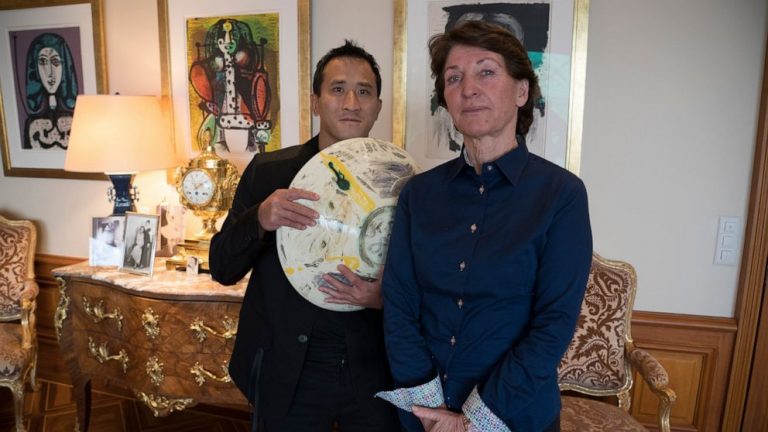 Picasso in NFT
In an interview with ABC News, the heirs said:
"We are trying to build a bridge between the world of NFT and the world of fine art," said Florian Picasso, the artist's great-grandson.
Marina Picasso claimed that the precious piece of pottery dates to October 1958, when she was a child.
"It's a work that represents a face and is very expressive," she said. "It's joyful, happy. It represents life… It is one of those objects that were part of our lives, our intimate lives – my life with my children."
In March, the famous auction house Sotheby's will hold an auction that will include the exclusive NFT as well as the actual ceramic bowl.
But this Friday there will be the first phase of online sales of more than 1,000 other NFTs through the Nifty Gateway and Origin Protocol platforms.
According to the family, one of the goals is to create a younger community of Picasso fans.
Part of the money will be donated
As the Picassos explained, part of the income raised from the sales will be donated. One part goes to a charity that aims to help overcome the shortage of nurses and another to a non-governmental organization that helps reduce carbon emissions into the atmosphere.
In addition, the NFTs will also come with songs edited by Florian Picasso, who is a DJ and music producer. The production will also feature the collaboration of songwriter John Legend and rapper Nas.
"I think it fits into the legacy of Picasso. That's because we're paying tribute to him and his way of working, which has always been creative," said Florian.
"Solana is the new EOS", says investor after network suffers new attack