Psst! Wanna buy a BTC ETF?
2 min read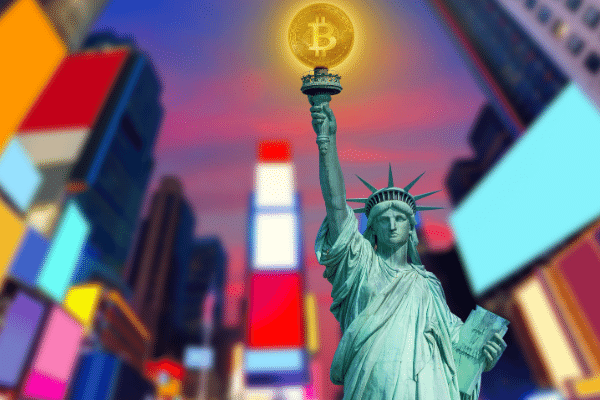 More asset managers are filing for a BTC ETF, but the latest applicants are not offering exposure to the underlying, instead they track BTC futures via an ETF
If a futures-based BTC ETF is approved, investors may want to take note of the disconnect and complexities in the relationship between such an ETF and BTC itself which they hope to track
It's been eight long years (two Olympics in normal times) since the first U.S. BTC ETF application was rejected, back when the cryptocurrency was worth only US$100.
But that rejection hasn't stopped asset managers and cryptocurrency advocates of every stripe from pressing forward with applications to file for a BTC ETF with the U.S. Securities and Exchange Commission.
And there are signs that that day of deliverance for the crypto-faithful may finally be here.
With a crypto-savvy Gary Gensler at the helm of the SEC, the prospect of a BTC ETF is higher than ever, and another four asset managers are known to have tossed their hat in the ring.
Gensler indicated earlier this month that he could potentially approve a BTC ETF, but what the latest clutch of asset managers are offering isn't quite what investors may be looking to buy when they shop for a BTC ETF.
Instead, Valkyrie Investments, VanEck (+4.12%), Invesco (+2.08%) and ProShares have all filed to launch BTC-tracking ETFs that would invest in futures instead of buying the underlying cryptocurrency.
And while that makes sense from a risk management perspective, doing away with the clunky and difficult portion of custody for BTC, it may leave investors somewhat dissatisfied, a bit like buying a Diet-BTC ETF.
Part of the draw of a BTC ETF backed by actual BTC held in custody, is that it helps investors to participate in the growth of the cryptocurrency without having to manage the clunky custody portion.
No messing around with private keys and no mucking about with hardware wallets, a BTC ETF backed by actual BTC in custody would be just what investors are asking for.
And futures-based BTC ETFs, even if they are approved, introduce a whole new layer of complexity and nuance that investors may not have signed up for, including tracking error (the divergence between a futures price and the spot price of the underlying asset) as well as phenomena in the futures market such as convergence, divergence, contango and backwardation.
With BTC continuing to be primarily led by retail investors, especially in the U.S., it's hard to see the demand for futures-based BTC ETFs.

The post Psst! Wanna buy a BTC ETF? appeared first on SuperCryptoNews.