Ruffer Exited The BTC Market In April With $1 Billion in Profit
3 min read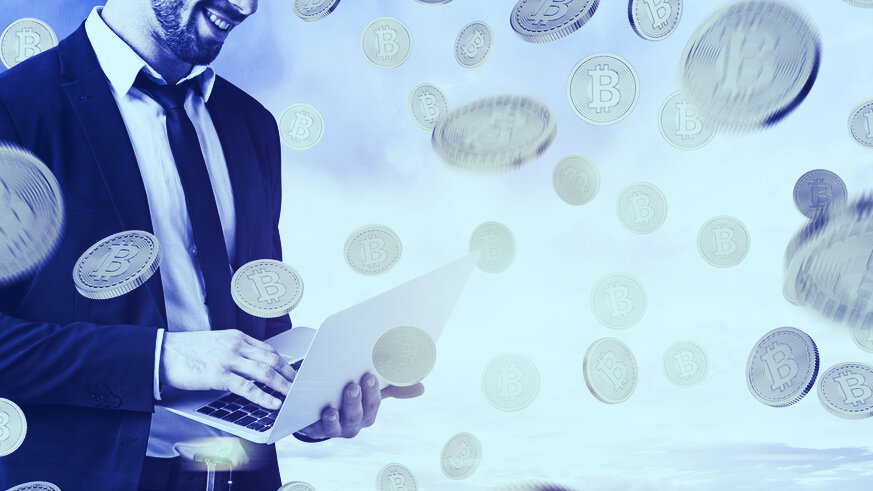 London-based asset management firm Ruffer exited the BTC market in April with a little over $1.1 billion profit for its clients.
The firm invested $600 million in November, a month after BTC's price started to rise from about $10,500. It sold some of its holdings for a $750 million profit in December and early January, but it kept going.
"We actively managed the position and by the time we sold the last tranche in April the total profit was slightly more than $1.1 billion," Hamish Baillie, an investment director at Ruffer, told The Times of London today.
Ruffer quit the BTC market because it predicts that young people—whose trading activity the firm believes kickstarted the bull run—won't be glued to their phones trading cryptocurrencies anymore now that the lockdowns around the world are easing up.
The firm has invested its BTC profits in "protective" assets like inflation-linked gilts—government-issued bonds that rise in line with the retail price index. Decrypt identified Ruffer as among the nine public companies with the largest BTC portfolios.
But Ruffer may come back to BTC, Baillie told The Times.
"If you have a multi-asset strategy then things that behave in different ways are really helpful. There's no point being multi-asset if all your different assets move with the same dynamics," he said.
Another executive from the firm said in February that while "very skeptical" about BTC in 2017, Ruffer changed its mind in 2020. The firm now sees "BTC emerging as an alternative safe haven asset" for institutional investors.
The environmental criticism recently popularized by Tesla and SpaceX CEO Elon Musk doesn't sway Ruffer much. Much of the criticism stems from "hyperbole and misinformation," said Baillie, who claimed that BTC's electricity consumption is less than the gaming industry.
There isn't much data to support that comparison. A team of researchers at Lawrence Berkeley National Laboratory studied the energy consumption of videogaming in California in 2018. One non-peer-reviewed study that extrapolated their research to global levels estimated that videogames consume 46% more electricity than BTC, though said these are "imprecise estimates" and the figures are likely "pretty close to each other."
Baillie added that "probably somewhere between 40 per cent and 70 per cent of the electricity" in BTC comes from renewable sources. As Decrypt reported in March, that oft-cited wild range comes from mainly two reported sources: A September 2020 report from the Cambridge Centre for Alternative Finance, which puts the figure for renewable consumption at around 39%, and a report from crypto asset manager CoinShares, which estimates the figure to be as high as 77.6%.
Baillie claimed that BTC carries massive social benefits, especially for the less privileged parts of the world. "[Western] currencies have been relatively stable, but imagine if you'd held BTC for the last ten years and you lived in Venezuela. It's been a wonderful store of value outside the monetary system," he said.
While holding BTC may be a good strategy for Venezuelans, it's no longer good enough for Ruffer.