SEC's Approval of BTC ETF Applications Crawling at Snail's Pace
2 min read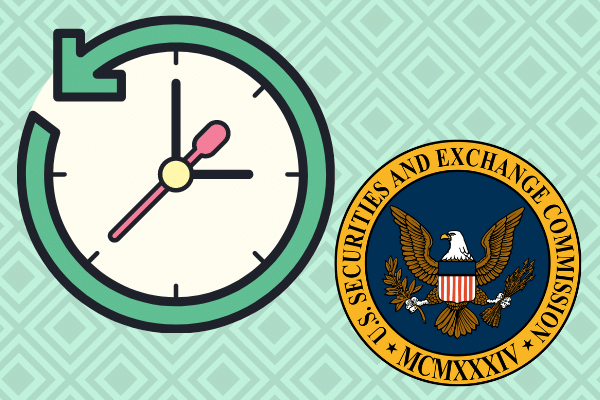 Grab a seat and get comfy, because it will take quite a while for the SEC to start approving the BTC ETF applications.
The chairman of Securities and Exchange Commission (SEC), Gary Gensler, voiced his concerns regarding the challenges for investor protection in crypto markets. He said that "none of the exchanges trading crypto tokens has registered yet as an exchange with the SEC".
Previously, the SEC rejected some of the applications for BTC ETF and has recently delayed the decision on another application.
This is not the first time Gensler pointed out the weakness in the US' crypto regulation, and his viewpoint implies that the agency wants to try keeping a tight rein on cryptocurrencies before green-lighting BTC ETF applications.
"Gensler wants to see regulation there, and if that happens, it seems like that would be what the SEC needs in order to approve a BTC ETF," said Craig Salm, Legal Vice President at Grayscale.
Companies that have submitted applications for BTC ETFs include Fidelity, WisdomTree, Wilshire Phoenix, VanEck and First Trust SkyBridge. A small but growing amount of ETH ETFs applications are also joining the wait list.
An executive at a fund management group said that Gensler could be seeing the BTC ETF approval process as a way to gain extra oversight and regulation over crypto exchanges.
Despite the lack of formal approval for ETFs, it has not stopped the demand for BTC exposure from growing.
The post SEC's Approval of BTC ETF Applications Crawling at Snail's Pace appeared first on SuperCryptoNews.