Swipe (SXP) Briefly Taps New All-Time High
2 min read
The Swipe (SXP) price has been increasing since March 25 and managed to inch over the previous all-time high.
SXP is expected to gradually continue increasing towards $8.
Ongoing SXP Breakout
SXP has been moving upwards since March 25, when it was trading at a low of $2.62. Since then, it has increased by a full 95%, reaching a high of $5.14. 
This is only slightly below the previous all-time high price of $4.99, which was reached on Aug. 13.
Technical indicators in the daily time-frame are bullish. The MACD is positive and increasing, as is the RSI. While the Stochastic oscillator has yet to make a bullish cross, it's very close to doing so.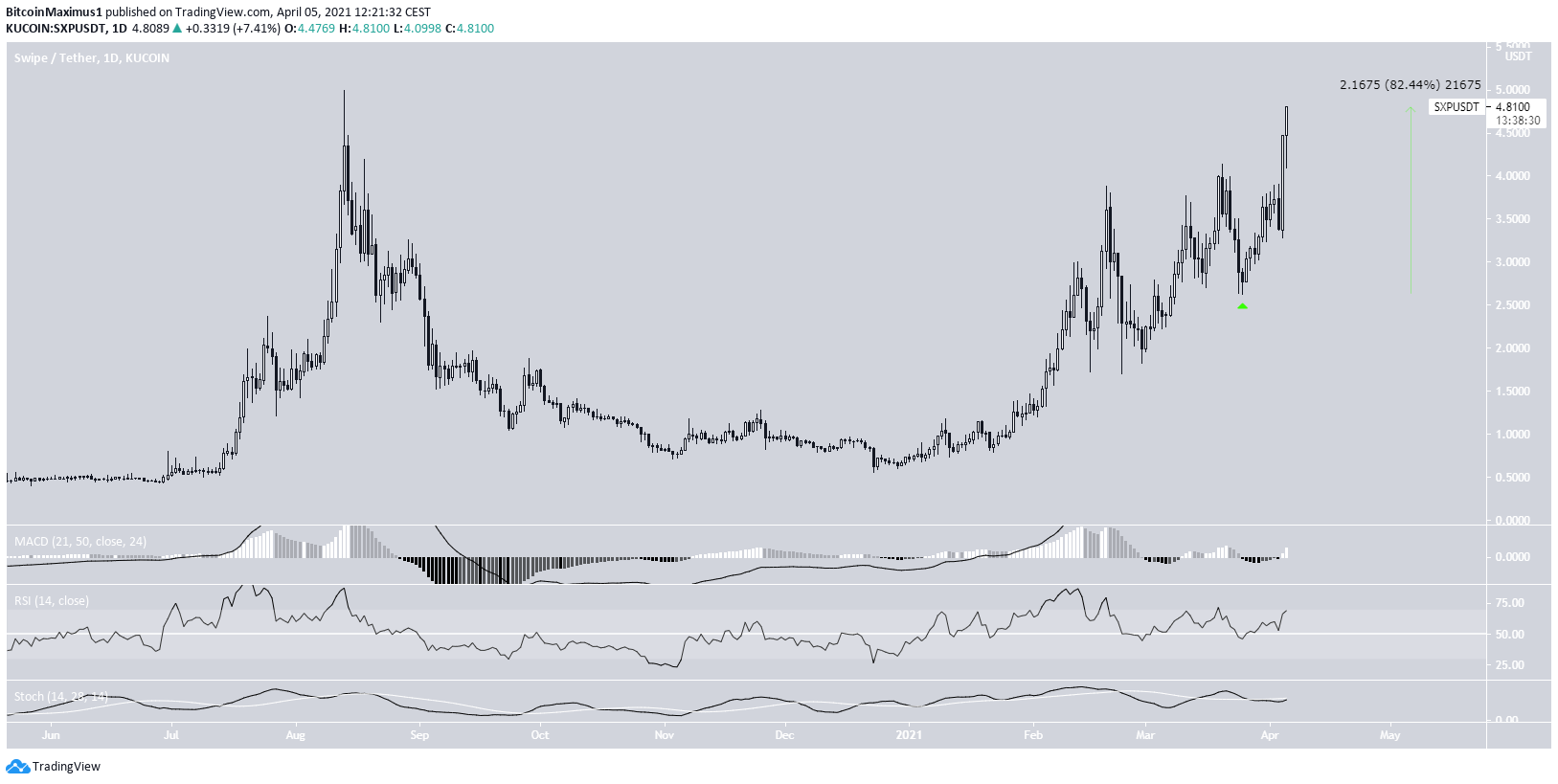 Cryptocurrency trader @Thebull_Crypto outlined an SXP chart, stating that the price is likely to surge further.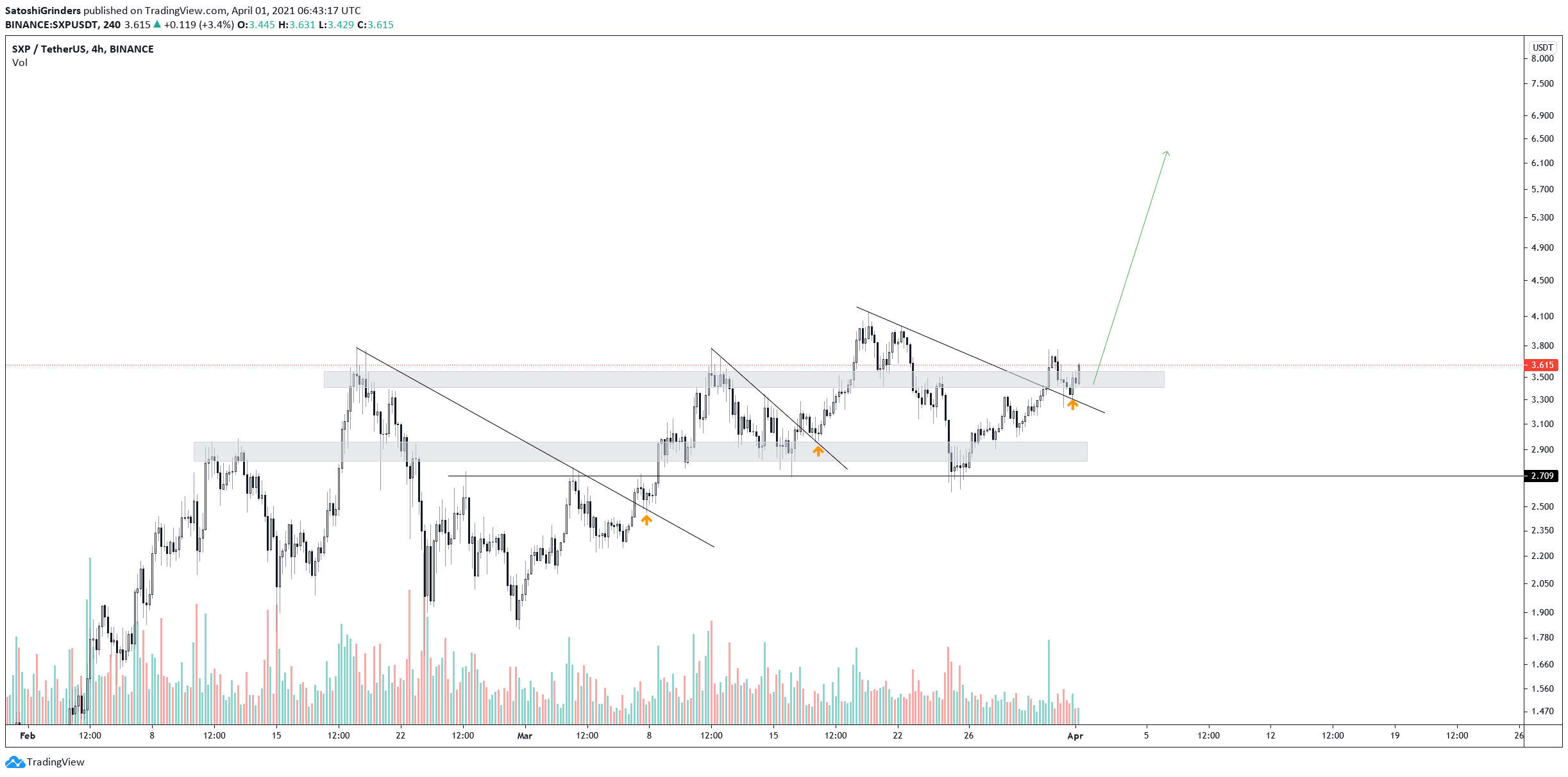 While this has already occurred, we need to take a look at the wave count to determine the next potential resistance areas. 
Wave Count
The wave count indicates that SXP is likely in an extended wave three (white). 
It's also in sub-wave three (orange) of this wave, with sub-wave two being a running flat correction. This is considered a bullish sign that often leads to a significant increase in the other direction. 
A potential target for the top of this sub-wave is found near $8. This would give sub-waves one and three a 1:1.61 ratio — common in bullish impulses.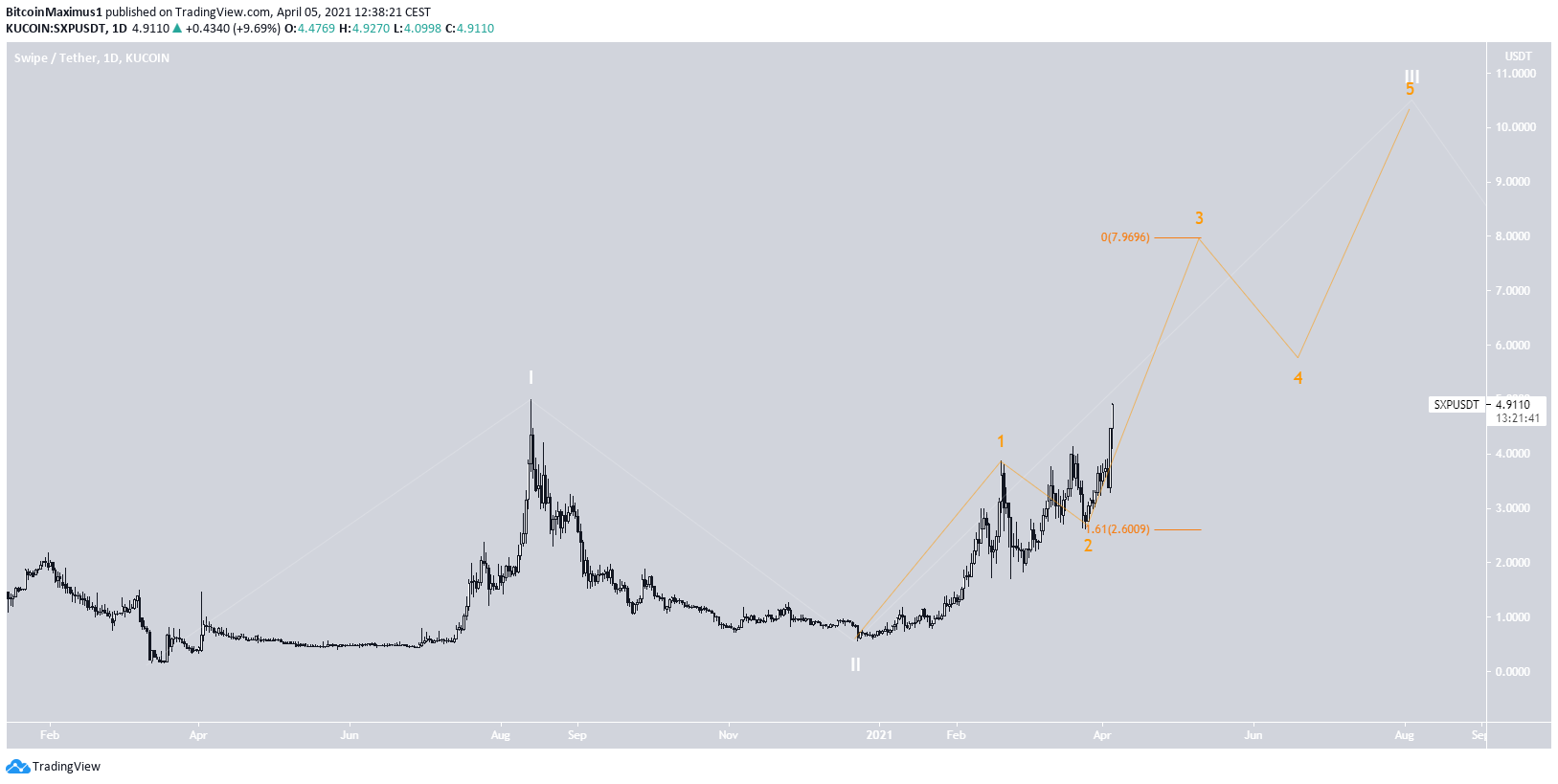 SXP/BTC
The SXP/BTC pair has broken out from the 6,200 satoshi resistance area. This resistance has been in place since November 2019.
Similar to the USD counterpart, technical indicators in the daily time-frame look bullish.
Therefore, the token is expected to increase towards the next resistance area at 10,500 satoshis.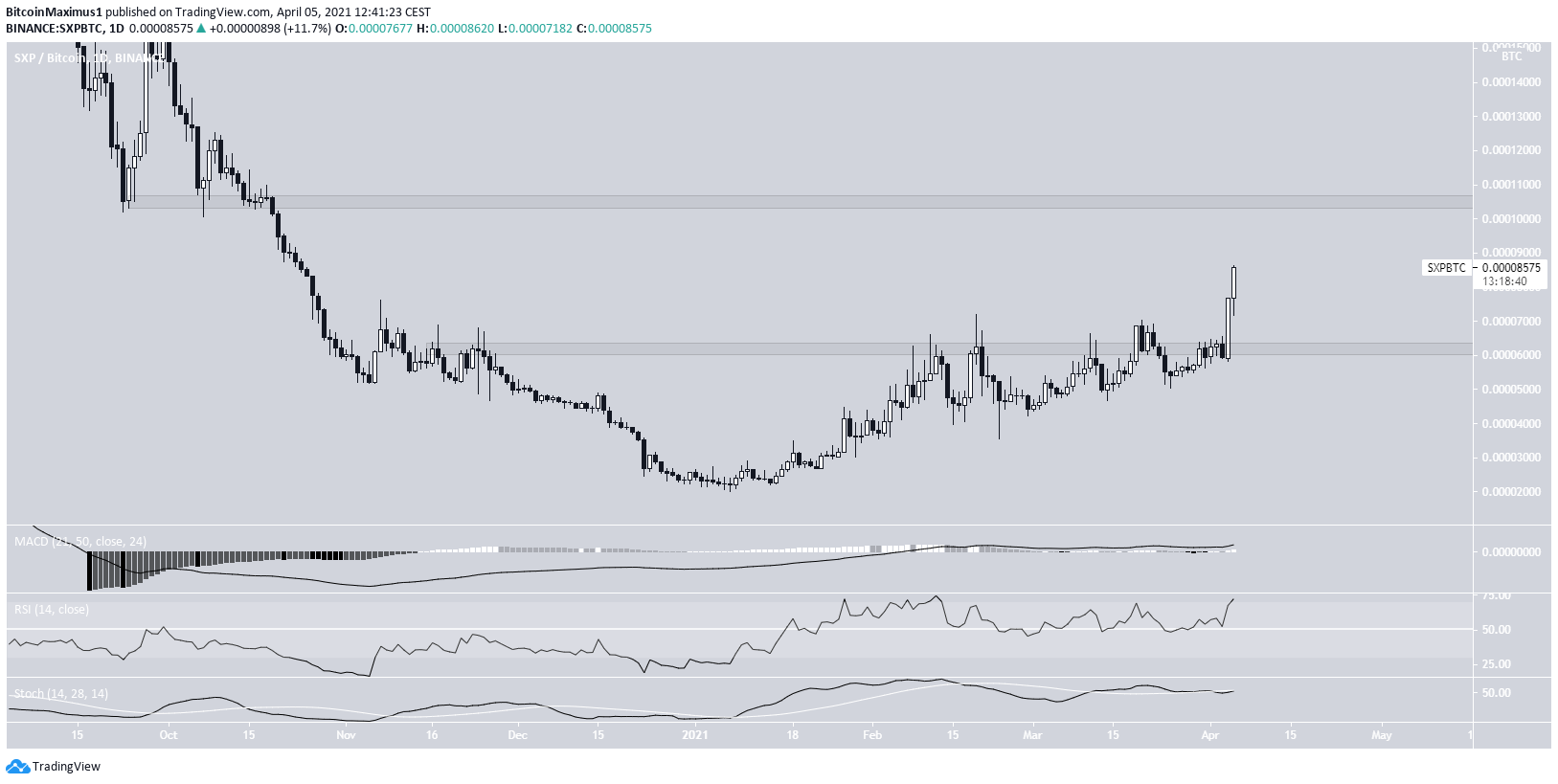 Conclusion
SXP/USD is expected to continue increasing to new all-time highs. A target of $8 has potential. 
The SXP/BTC pair is expected to gradually increase towards the 10,500 resistance area.
For BeInCrypto's latest BTC (BTC) analysis, click here.
The post Swipe (SXP) Briefly Taps New All-Time High appeared first on BeInCrypto.