The exodus of BTC and ETH from exchanges continues
2 min read
BTC and ETH they are still being traded from cryptocurrency exchanges at an increasing rate, indicating that few are currently available for sale.
Analytics service provider Glassnode has announced that stock market flows have returned to dominance of outflows as investors withdraw digital assets. The previous dominance of the outflow was last recorded at the end of 2020, just before BTC exceeded its previous all-time high of $ 20,000.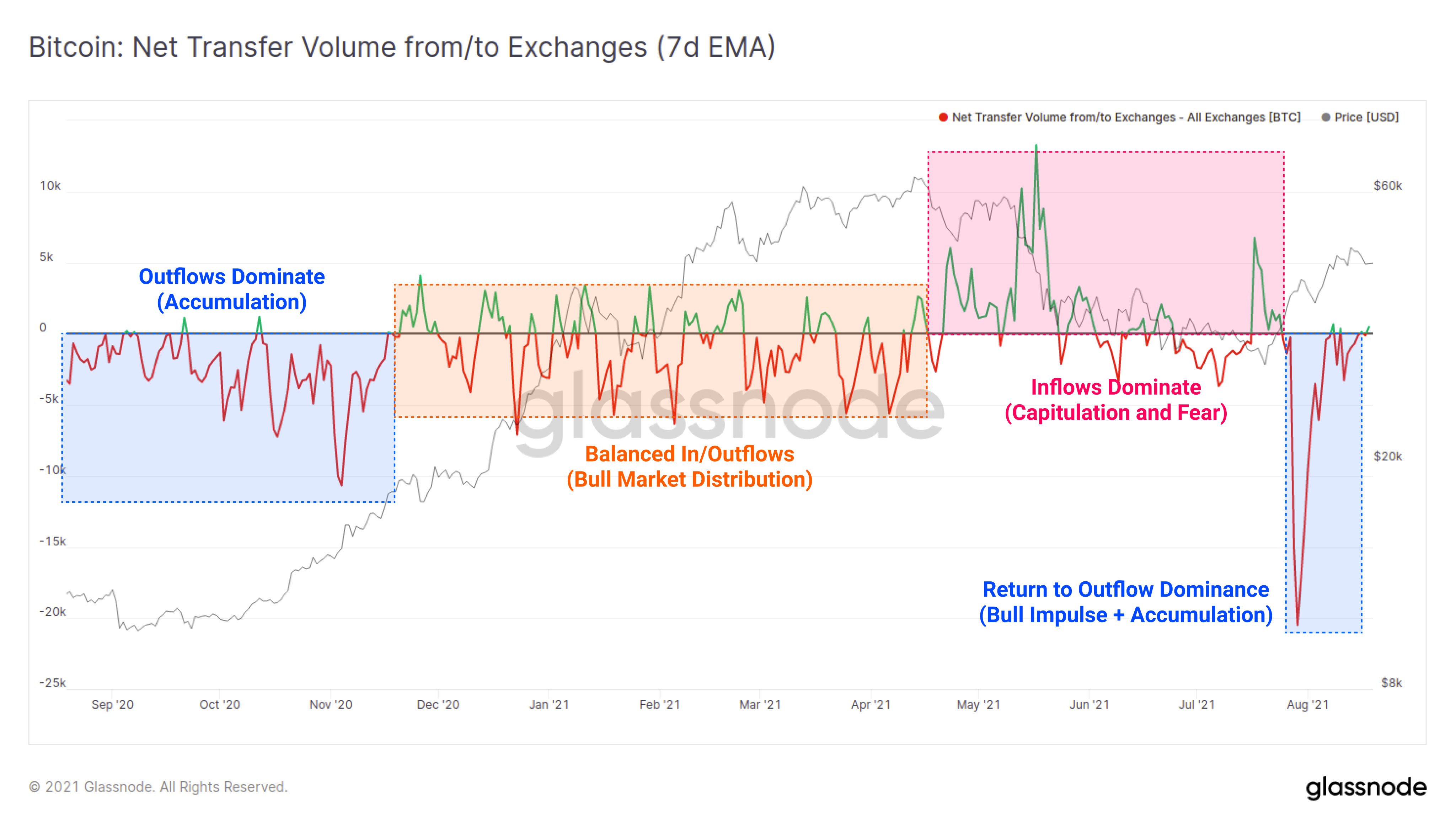 Outflow of BTC and ETH from exchanges
At the end of July, more than 465,000 BTCs left the stock exchange. At the time, Glassnode announced that balances on exchanges had fallen to their lowest levels since the 2018 crypto winter.
When BTC leaves centralized crypto exchanges, it is usually considered a bull sign. The asset can be transferred to a custody or cold wallet or tokenized and invested in DeFi. Conversely, when there are large inflows on the stock market, it is considered bearish, because investors can begin to prepare for liquidation.
Data analyst Will Clemente said that last month saw one of the largest declines in BTC balances exchanges in history.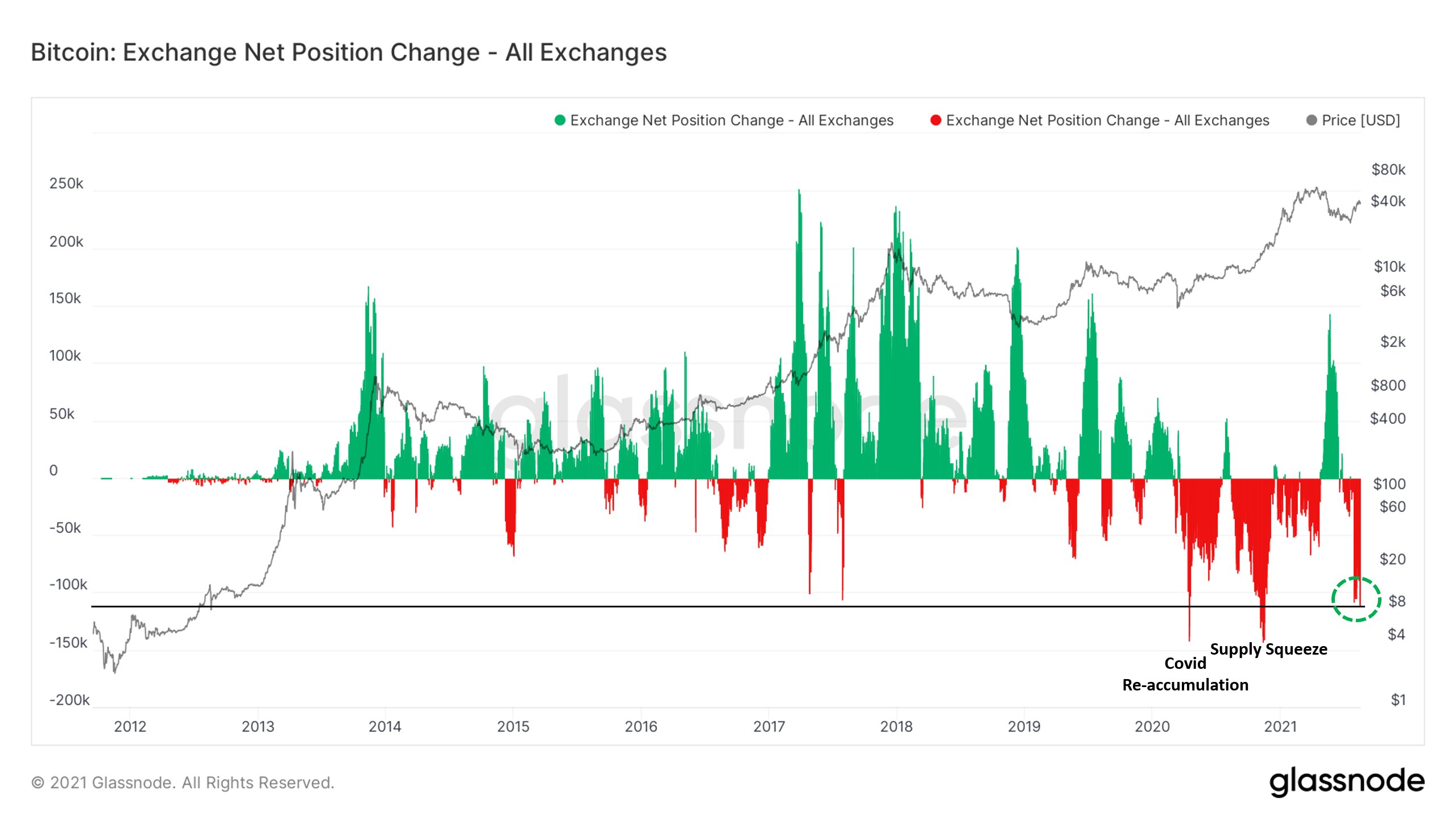 Glassnode also remarked that the same was happening with Ethere. The amount of ETH held on exchanges reached a historically low level, at the same time as the stacking of ETH 2.0 reached new highs.
The recent increase in the price of ETH has been supported by the continuing outflow of ETH from exchanges. Balances have now fallen to a historic low of 13% of supply in circulation this week, equivalent to ETH 15.3 million.
Added that a large part, approximately 5.7% of the entire ETH offer, had found its way into the Beacon Chain deposit agreement. Almost 7 million ETH, or about $ 21 billion, is now locked in the contract.