The number of new BTC addresses and the metrics associated with the addresses look bad
1 min read
Let's take a look at some metrics regarding daily active BTC addresses and the number of new BTC addresses on the network.
Active BTC addresses have halved
First, daily active BTC addresses from mid-April BTC ATH set $ 64,854, down by half.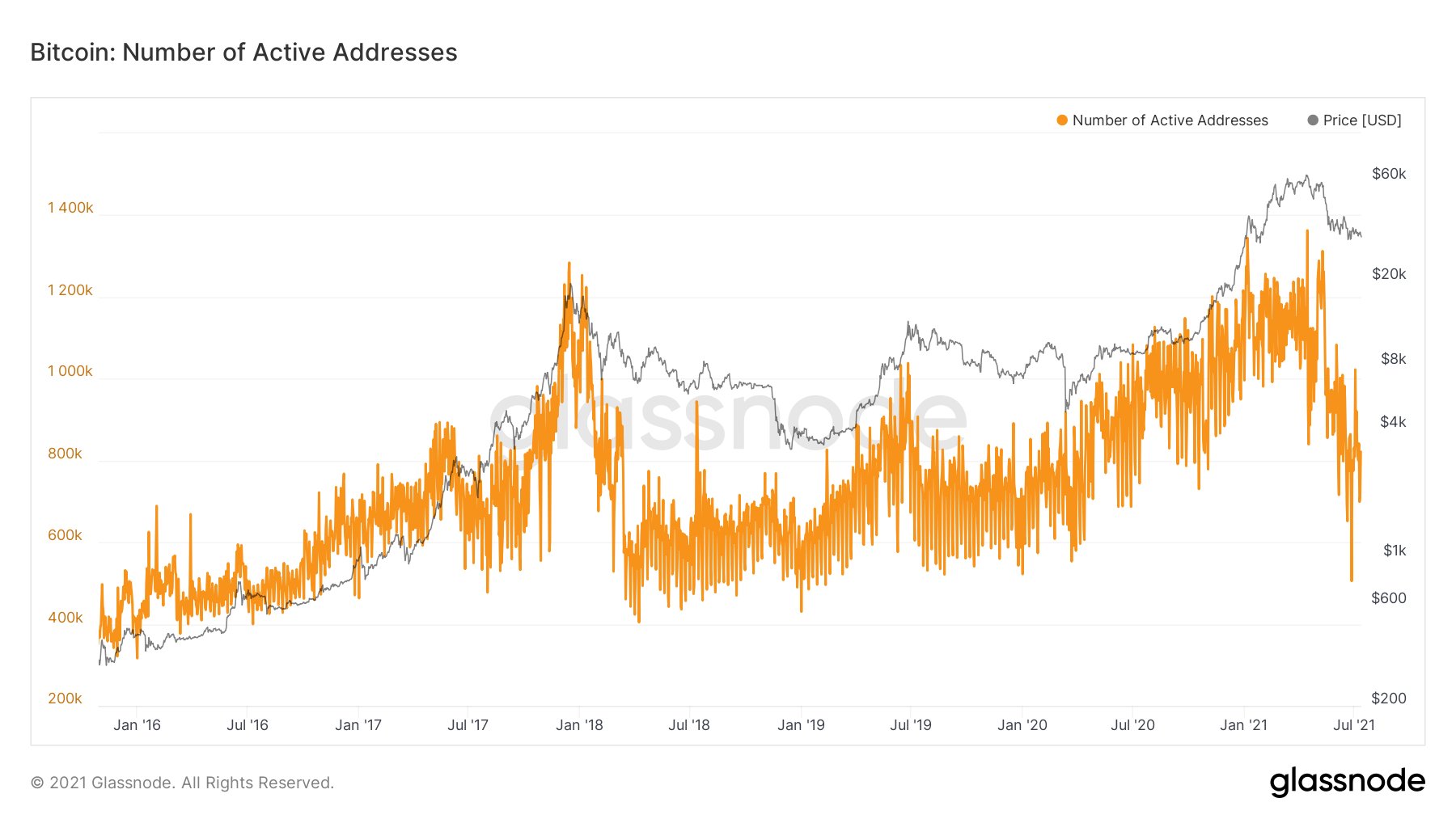 The BTC whales that sold above are starting to buy
Second, the BTC whales that sold when BTC pushed to 64.8 thousand. dollars, they are just starting to buy. The following chart highlights the decrease in the number of BTC whales holding more than 1k BTC.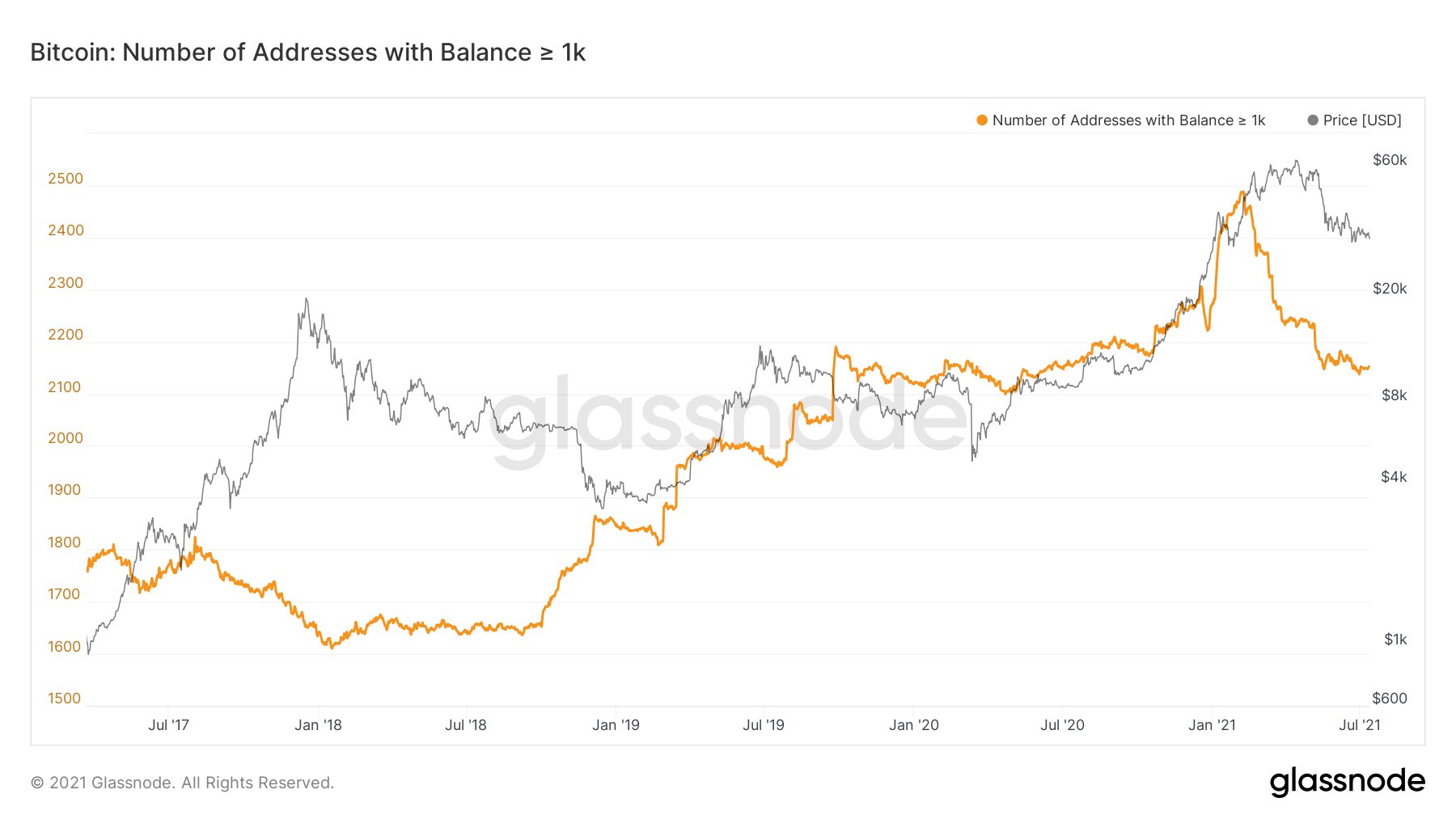 The number of new addresses dropped to the levels last recorded in early 2018
Third, the number of new addresses in the BTC network dropped to the levels last recorded in early 2018 during the market crash in this cycle.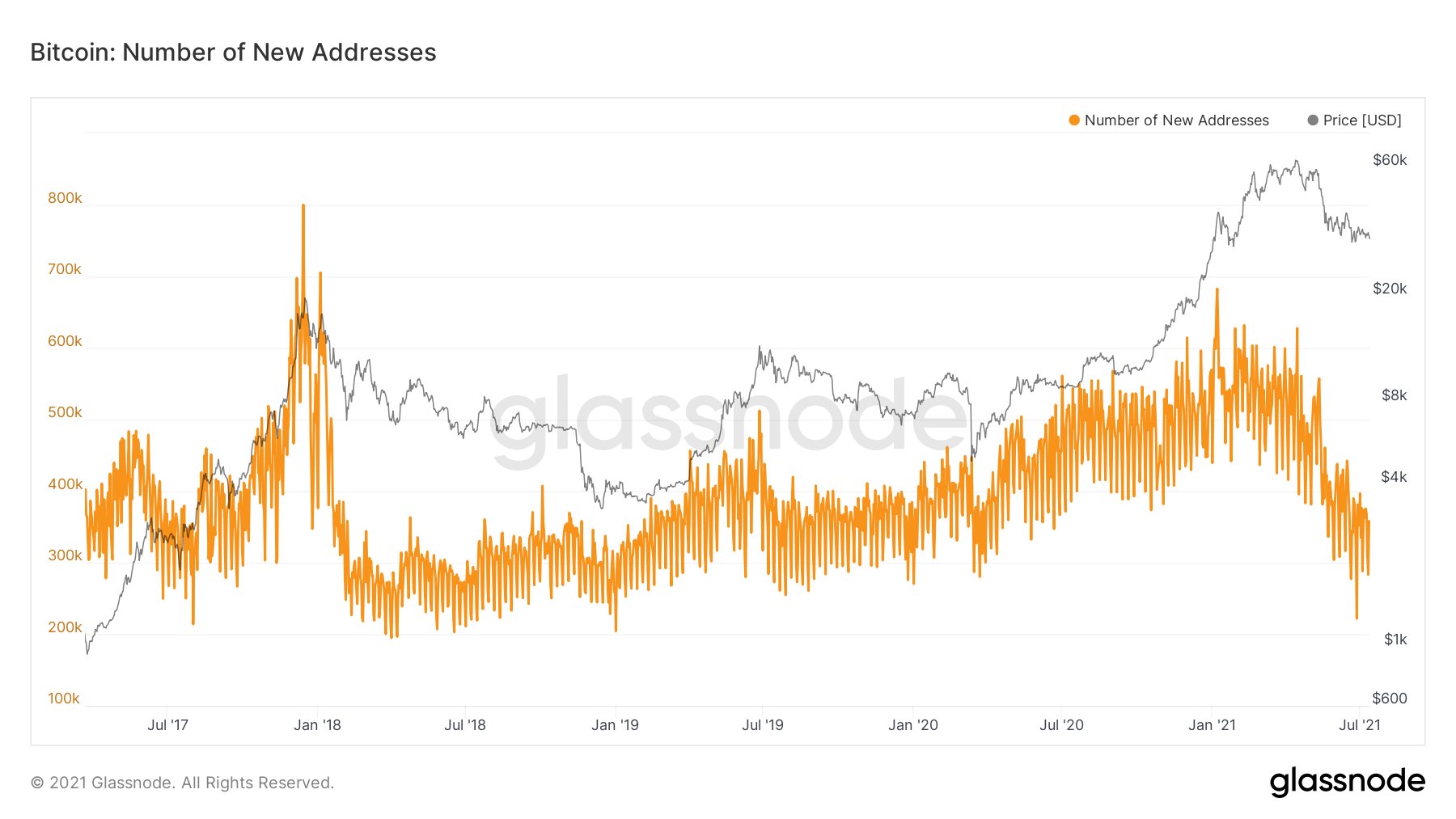 BTC's on-chain address metrics paint a bearish picture, unlike what many traders and analysts share on social media.
I still see posts about growth, but every BTC address metric looks… These metrics can change quickly. But for now, they look awful.