These BTC charts show how confused cryptocurrency traders are
2 min read
If you feel confused by what the BTC price is doing, you are not alone, and professionals cannot decide either. BTC has fallen by more than 50% since April and many investors still refuse to believe we have entered the bear market. With venture investors investing billions of dollars and the sector constantly developing new technology products, the bulls are refusing to give up.
But if more banks now offer BTC trading options and more companies buy BTC as a long-term investment or hedge against inflation, then why doesn't the price go up? According to these two graphs, the answer to where BTC will go next can only depend on how long you are willing to wait.
Chart 1: Investors expect BTC for 20,000 by the end of the year
According to the Skew analysis platform, BTC options traders are very active in the $ 20,000 and $ 22,000 zones until December 2021. This means that these traders expect BTC to continue to decline.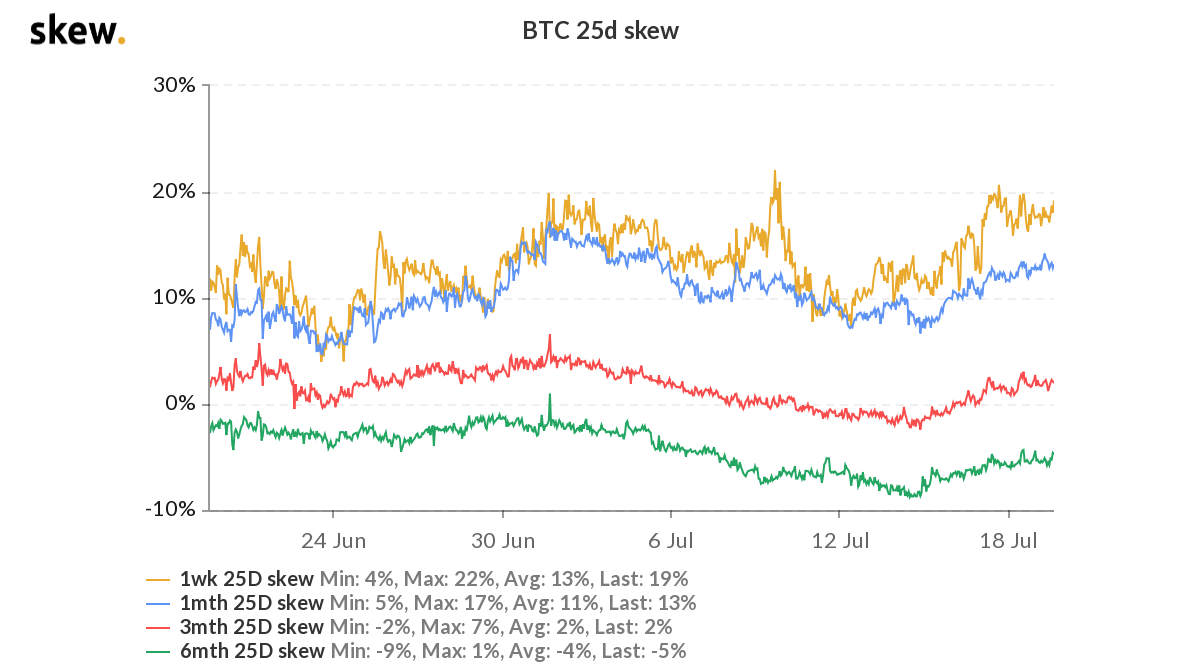 When purchasing a BTC option contract, the trader bets that BTC will hit a certain price by a specified date. With the date approaching, the trader must decide whether to sell the option or simply do nothing and let it expire. And right now, the most active price point for these contracts predicts that BTC will drop to $ 20,000.
Chart 2: Spot trading data give hope to long-term bulls
The BTC spot chart with the coming weeks shows a weakening of the declining trend.
Some weekly price declines between April and July have been alarmingly large, with price movements in the last few weeks also bearish but weaker. These declines are simply not so drastic. This generally means that traders are in no hurry to sell their coins at these prices.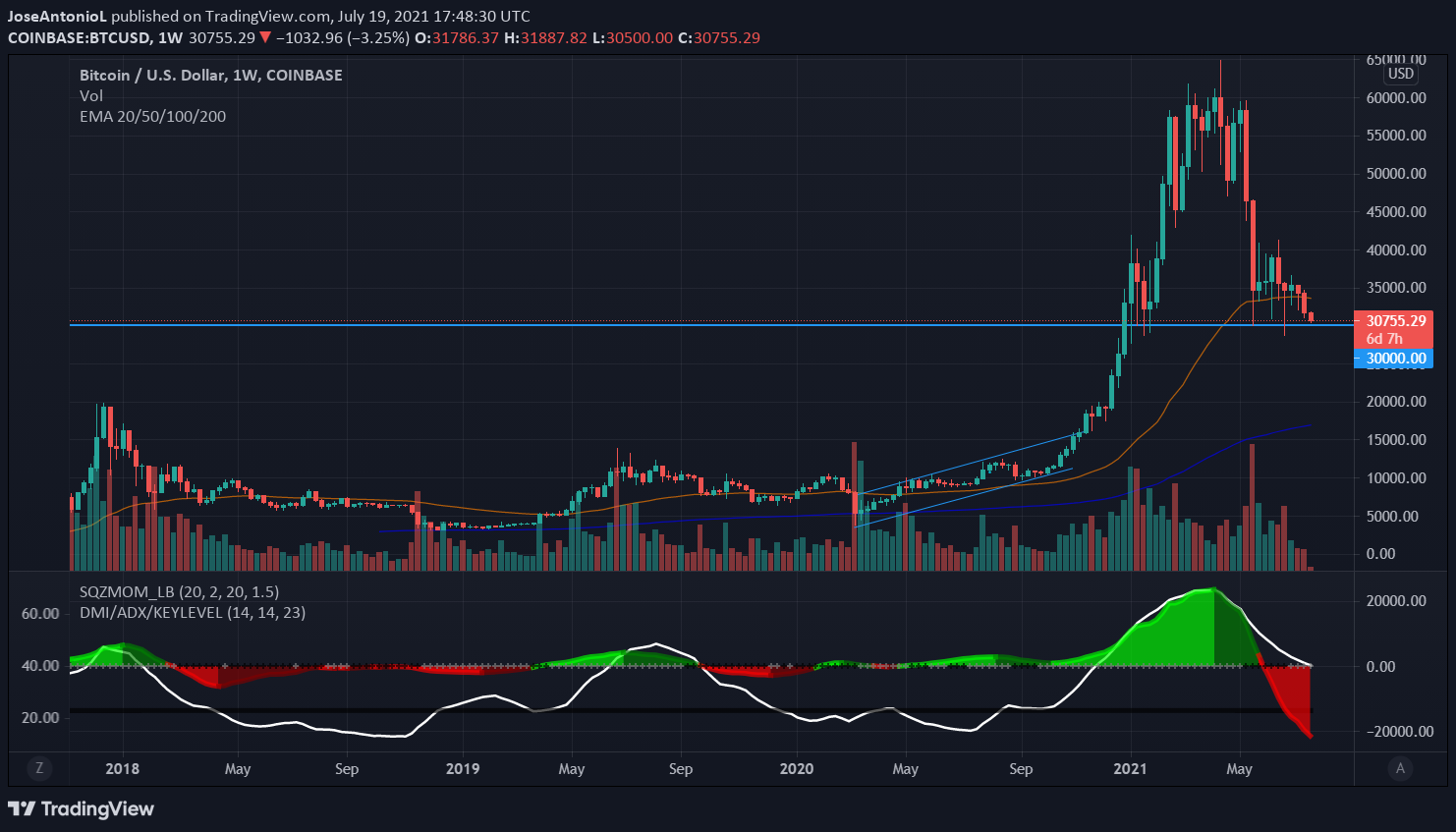 And if that's the case, long-term holding could be profitable for BTC hodlers.
From a technical point of view, this behavior can be measured using one indicator: ADX. This indicator does not tell us whether the market is bullish or bearish, but it measures whether the trend – whatever it is – is strong or not. In the chart above, the ADX is represented by a white line and falls down, but shows that the bears are becoming more and more tired. If so, BTC could approach a trend reversal.
All of this, of course, comes with a standard disclaimer: it's a crypto, and no one really knows what's going to happen next.