This NFT Cost US$150,000
3 min read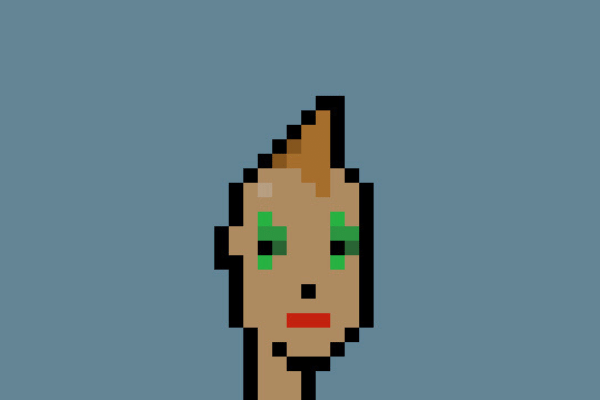 Visa demonstrates its commitment to cryptocurrencies in general and NFTs in particular with its US$150,000 purchase of a CryptoPunk with limited edition lipstick

NFTs remain a highly speculative space and investors need to contend with the unproven value proposition of NFTs 
As one of the world's biggest payment processing networks in the world, Visa (+0.043%) has maintained a relatively open approach towards cryptocurrencies, teaming up with Facebook's abortive Libra (now Diem) cryptocurrency project initially, before branching off to do its own thing.
And in a show of support for a burgeoning area of investment in the cryptocurrency space, Visa has purchased an NFT or non-fungible token for some US$150,000 in Ether.
CryptoPunk #7610, one of a slate of digital avatars originally distributed free to anyone with an ETH wallet, was bought by Visa last week with 49.5 Ether.
Speaking with Bloomberg, Visa's cryptocurrency lead Cuy Sheffield said the company wanted to "signal (its) support" for people involved in the NFT market, adding,
"We think NFTs will play an important role in the future of retail, social media, entertainment and commerce."
NFTs have grown in popularity in fits and starts since the US$69.3 million sale of Beeple's "The First 5000 Days at a Christie's auction.
NFT transaction volume surged on a speculative wave as investors bought into all manner of NFTs earlier this year, but volumes thinned out when BTC crashed to less than half its value after hitting an all-time-high or around US$64,000 in April this year.
Visa is said to be working with Anchorage Digital Bank, a federally chartered digital asset institution, which sold the CryptoPunk to Visa on behalf of a third party seller.
CryptoPunk #7610 is one of only 696 CryptoPunks with "hot lipstick," the bright-red lip color for which makes it somewhat unique.
For the uninitiated though, NFTs are not "unique" in the traditional sense, being digital, they can be copied.
In fact, you could save the image of CryptoPunk #7610 in this email if that floats your boat, but you wouldn't technically own it.
While the digital image of the avatar is infinitely replicable, the ownership of an NFT is tied to a specific ETH wallet address, meaning that a search on the blockchain will demonstrate that it is a wallet which Visa owns and controls that is tagged to the image.
Although the concept of NFTs has been challenging for those in the art world to wrap their heads around, it hasn't stopped rampant speculation.
In June, an avatar created in 2017 by Larva Labs and given away for free was sold by Sotheby's for US$11.8 million and even the cheapest CryptoPunk is listed for around 67.67 Ether or around US$215,000 at the time of writing.
NFTs are just one of the latest innovations from the ETH blockchain, but are still highly speculative and untested.
Buying an NFT, an owner owns the certificate of authenticity, backed up by the blockchain of that NFT, but it's unclear if the rights to the image are owned by the holder of the NFT, which can be replicated digitally and infinitely.

The post This NFT Cost US$150,000 appeared first on SuperCryptoNews.