Top 10 Cryptocurrency Newsletters To Subscribe in 2021
4 min read
Knowledge is power. Before investing into the realm of cryptocurrency, we must first establish a strong foundation of knowledge. Much like most investments, cryptocurrencies favor the well-informed and disregard the ill-informed. Money slides from the impatient to the patient. Without knowledge, volatility can shake the conviction out of your investments.
For those who love reading, one of the easiest ways to educate yourself is through cryptocurrency newsletters. The content of different newsletters can range from the latest cryptocurrency news to how blockchain works. Newsletters are very convenient as they are delivered right to your inbox to help you stay updated within the cryptocurrency space.
Today, I compiled a comprehensive list of the top 10 cryptocurrency newsletters to subscribe to in 2021 (not in order) for anyone. These newsletters are not coin-shilling newsletters but rather newsletters that will help you understand more about cryptocurrencies and stay up to date with the latest news within the space. They are all unique in their own ways, it is best to make an effort to be open-minded and learn from each newsletter.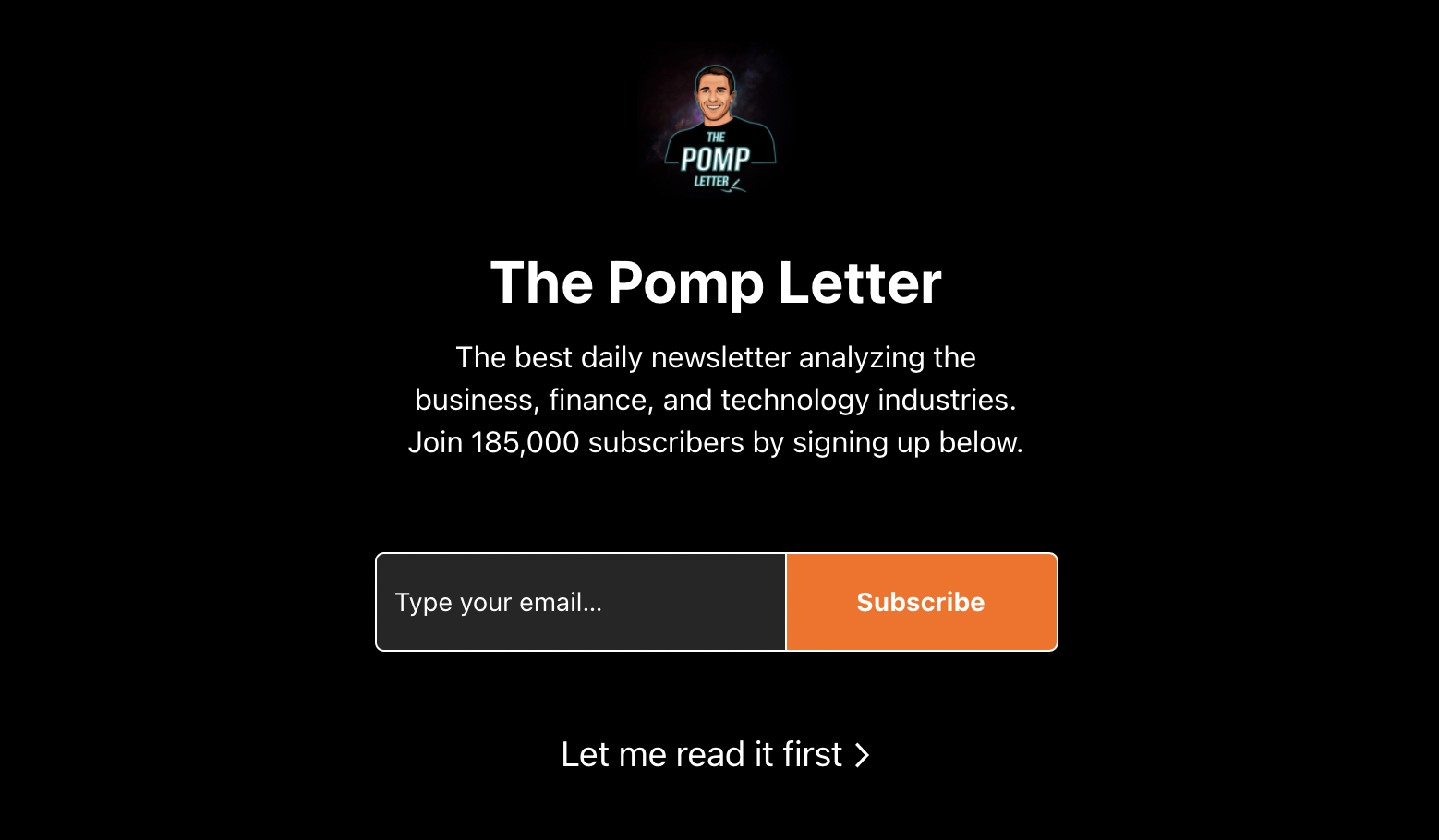 As one of the most influential BTC holders in the space, Anthony Pompliano brings you a macro perspective on BTC, finance and technology. He is a legend known for his bold yet accurate calls throughout the span of BTC's existence. He believes that BTC has powerful economic properties that will save you from the erosion of the US dollar. In his newsletter, he tries to elaborate his perspective on where the market could be heading based on institutional and individual adoptions, regulations and macroeconomic policies.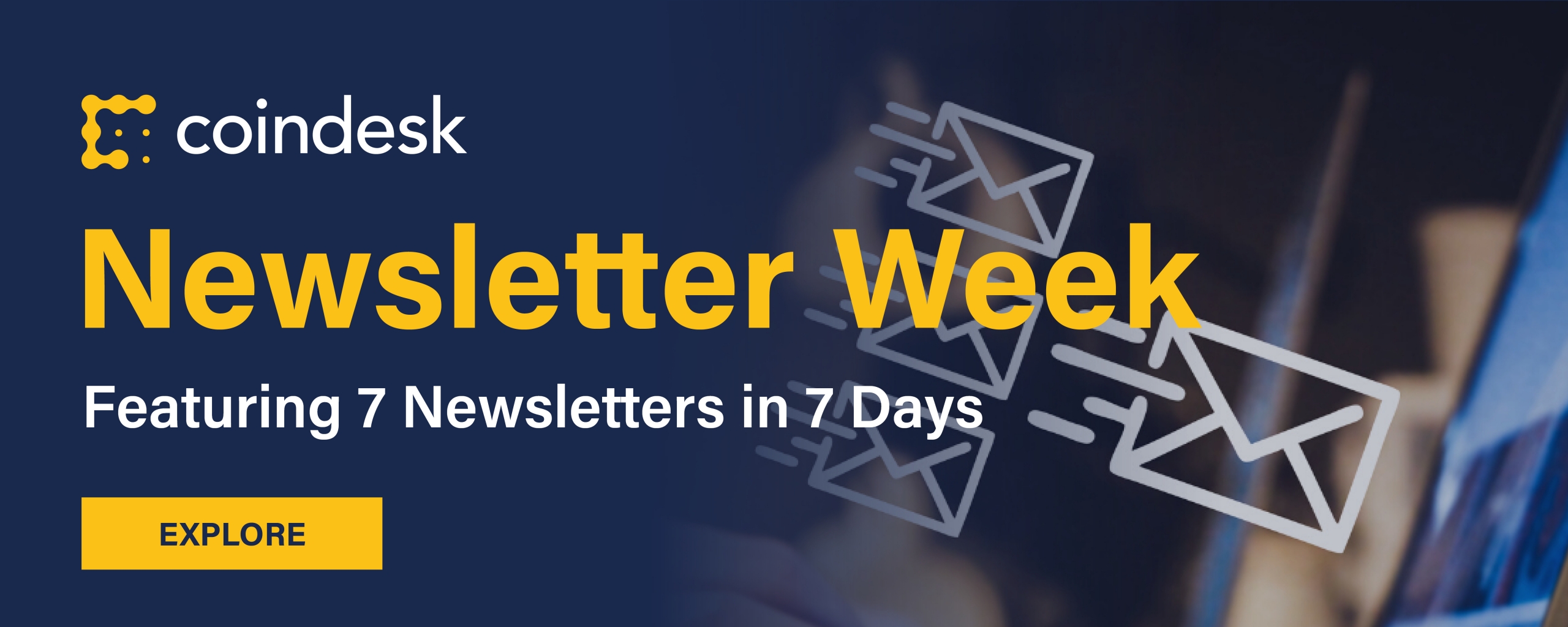 Coindesk is a leading cryptocurrency media firm that offers different kinds of newsletter at different times of the week. This newsletter offers a whole package, ranging from short-term and long-term trading insights to regulations and policies, Coindesk gives you an ultimate guide to understand cryptocurrency as a whole. In addition, Coindesk also covers the technological aspect of cryptocurrencies, such as ETH 2.0.
3. Novum Alpha Daily Newsletter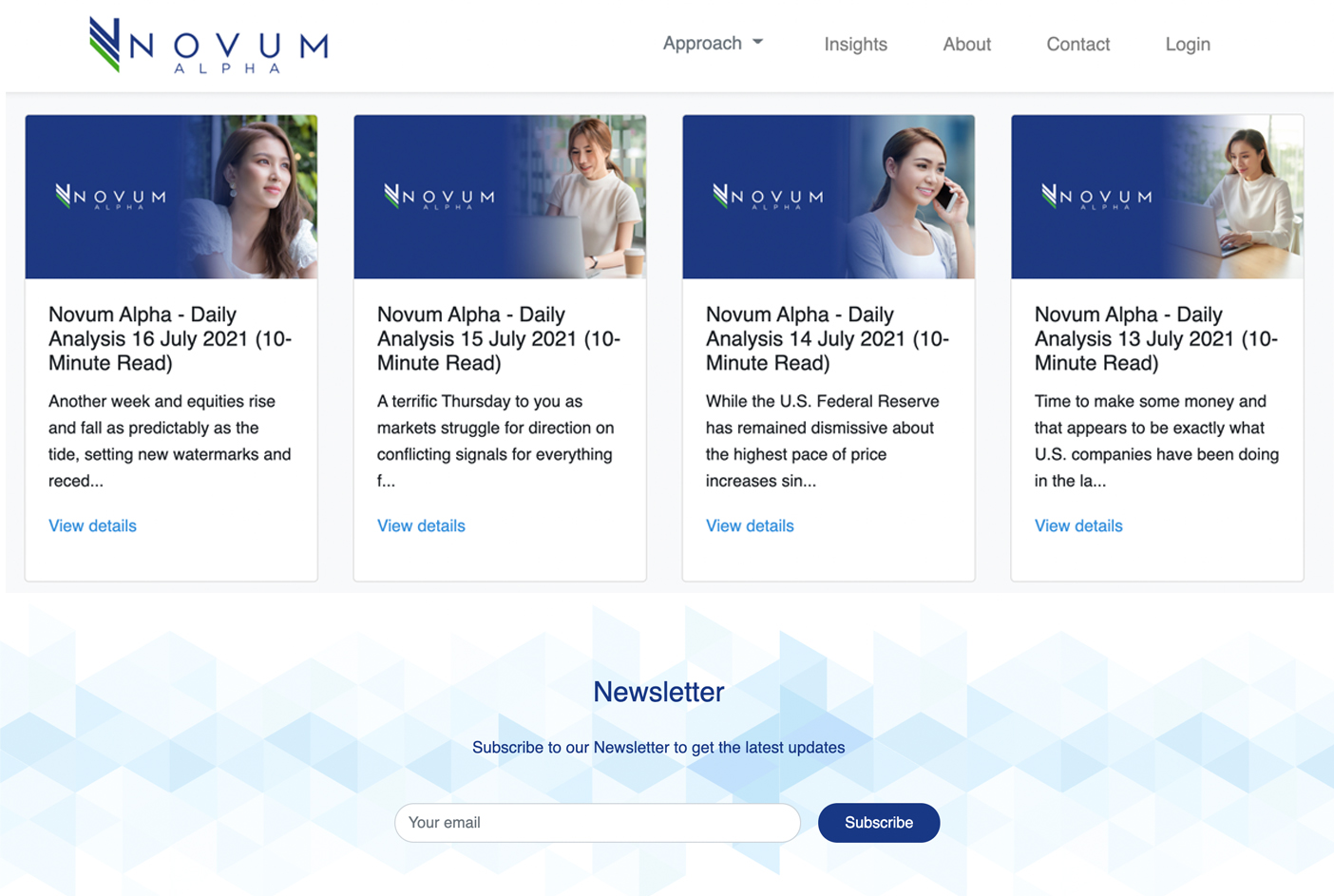 Are you looking for a newsletter that covers all markets in one piece every single day? Congratulations! Patrick Tan, CEO and General Counsel of Novum Alpha, a leading digital asset management firm, is delighted to share with you his daily insights of not just cryptocurrency markets, but ALL markets. Ranging from stocks, commodities, cryptocurrencies to monetary policies, you name it. Patrick offers a thorough analysis of where he thinks the economy and markets could be heading based on current sentiments.
4. The Wolf Den Crypto Newsletter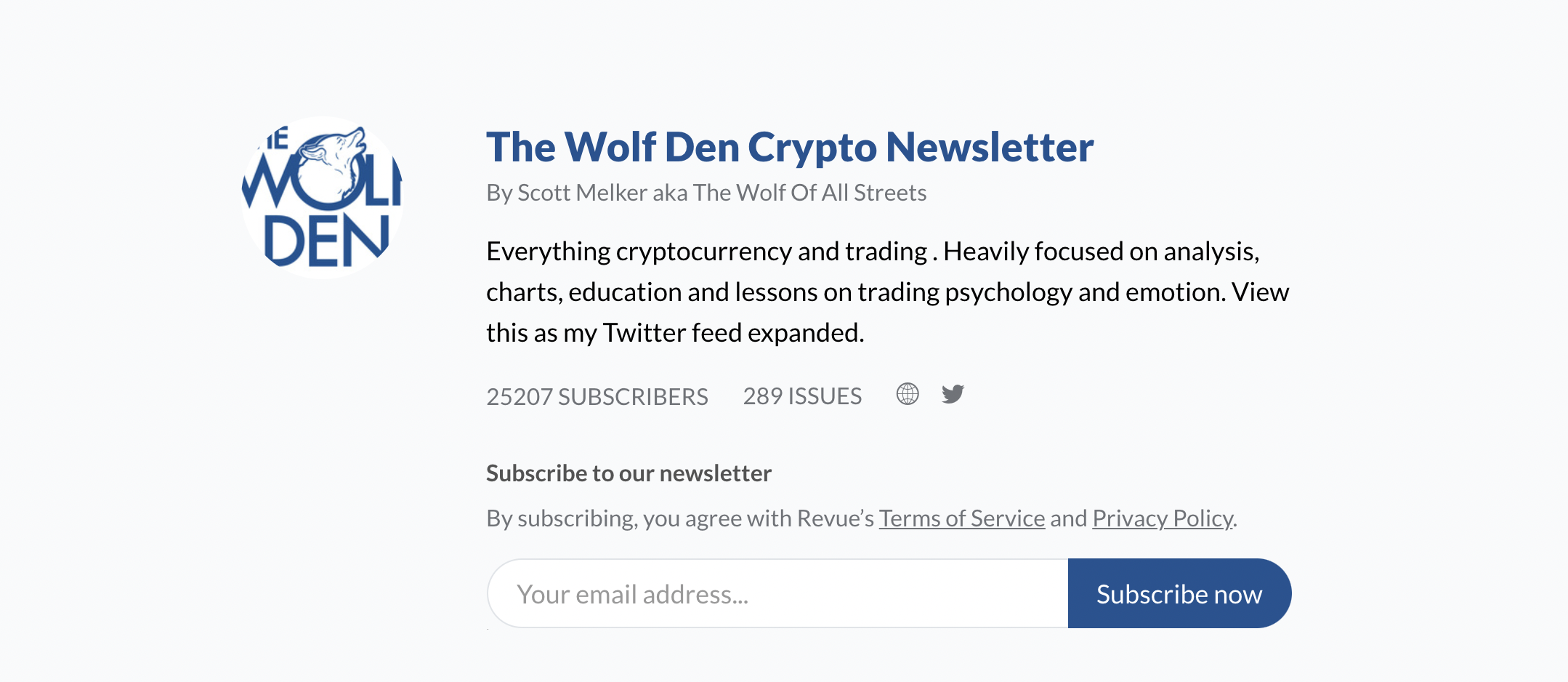 If you love trading cryptocurrencies, then this is your place to go. Scott Melker aka The Wolf Of All Streets shares his analysis of cryptocurrencies through the use of charts, trading psychology and emotion. Understanding the depths of price action to optimize your trades is a very crucial factor of success in short to medium-term trading.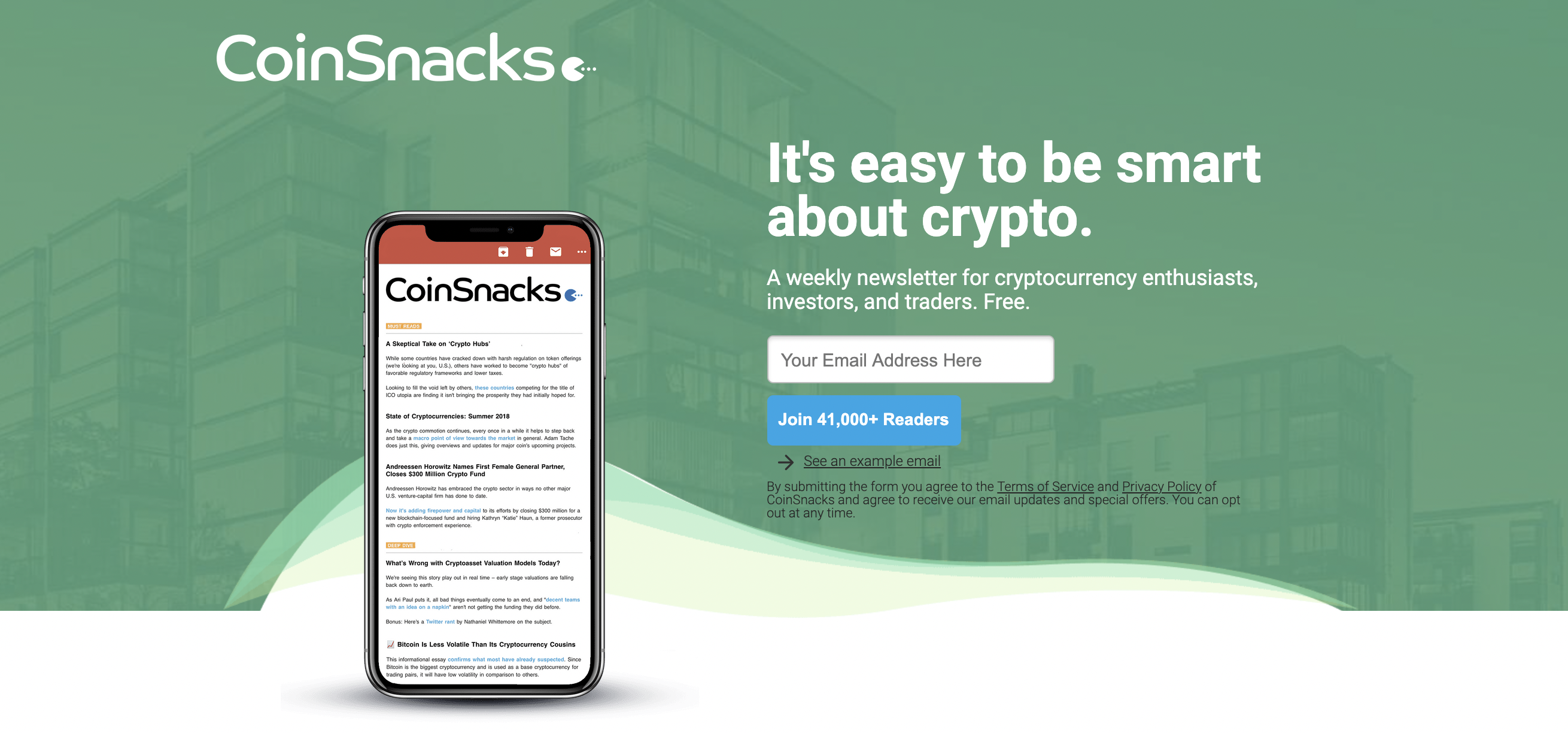 The name says it all. For those who can't make time to read long cryptocurrency analysis and updates, Coinsnacks is the right supplement you need to take. Coinsnacks is a newsletter of summarized need-to-know cryptocurrency news and analysis sent to you just once a week. In addition, the weekly newsletters also provide the link to the news, which makes it convenient for subscribers who are willing to know more about it.

Bankless brings you on a journey towards a bankless revolution through ETH, BTC, crypto, open finance and DeFi. Bankless team blends money and tech insight to help you level up your open finance game every single week. What's unique about Bankless is that they have the ability to help people easily understand the technical narrative of cryptocurrencies. Bankless brings thesis-driven cryptocurrency picks to assist you in front-running opportunities as quickly as possible.
7. BTC On-Chain Updates by Will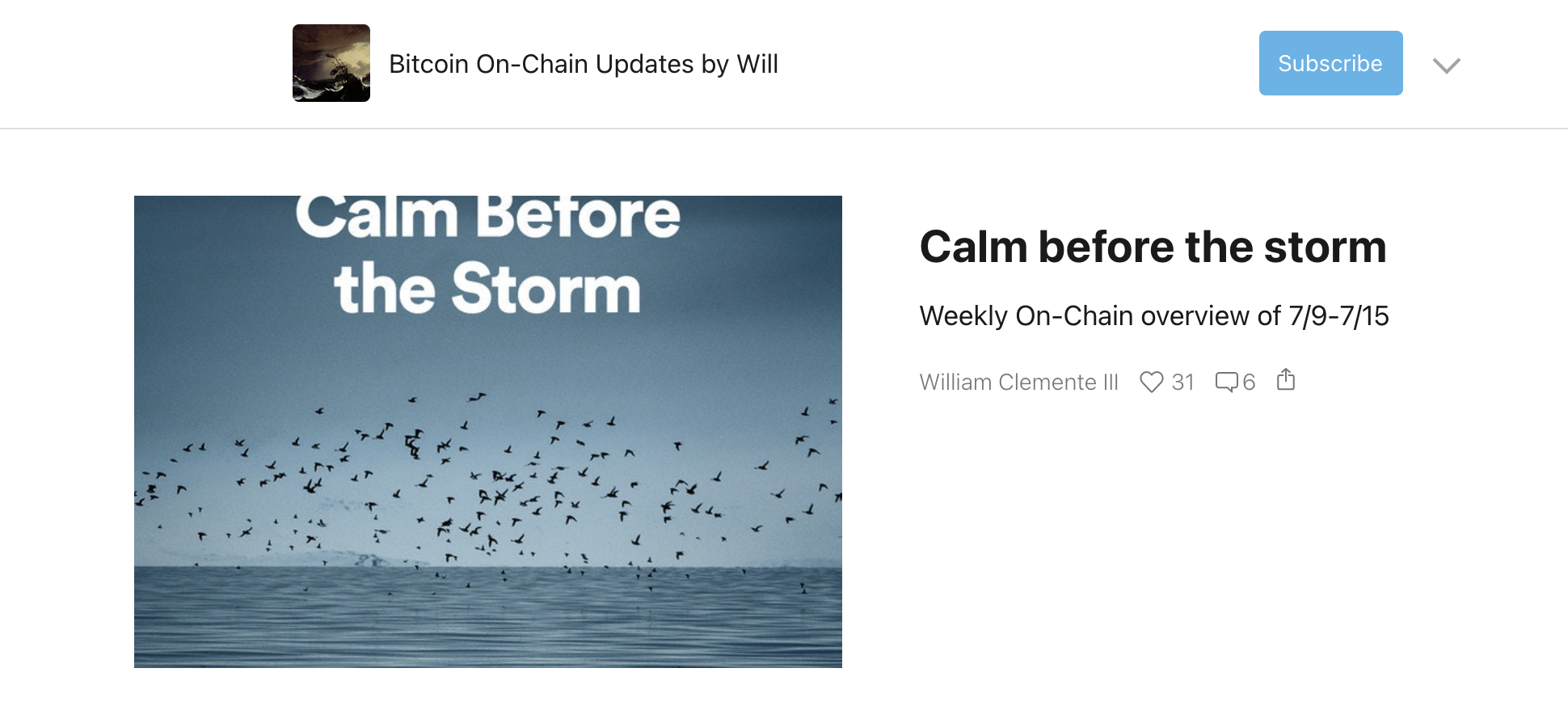 As seen on The Pomp Letter, Will Clemente breaks down BTC's On-Chain data using Glassnode for Pomp's audience. On-Chain datas measure relevant economic activity in crypto networks and are very useful as conventional valuation metrics to analyse crypto markets, market sentiment and behaviour. Some examples of used On-Chain datas are exchange flows, miner flows and network data. Will Clemente is equipped with On-Chain expertise to predict short to medium-term price movements in the cryptocurrency market, which can be used for optimizing trades.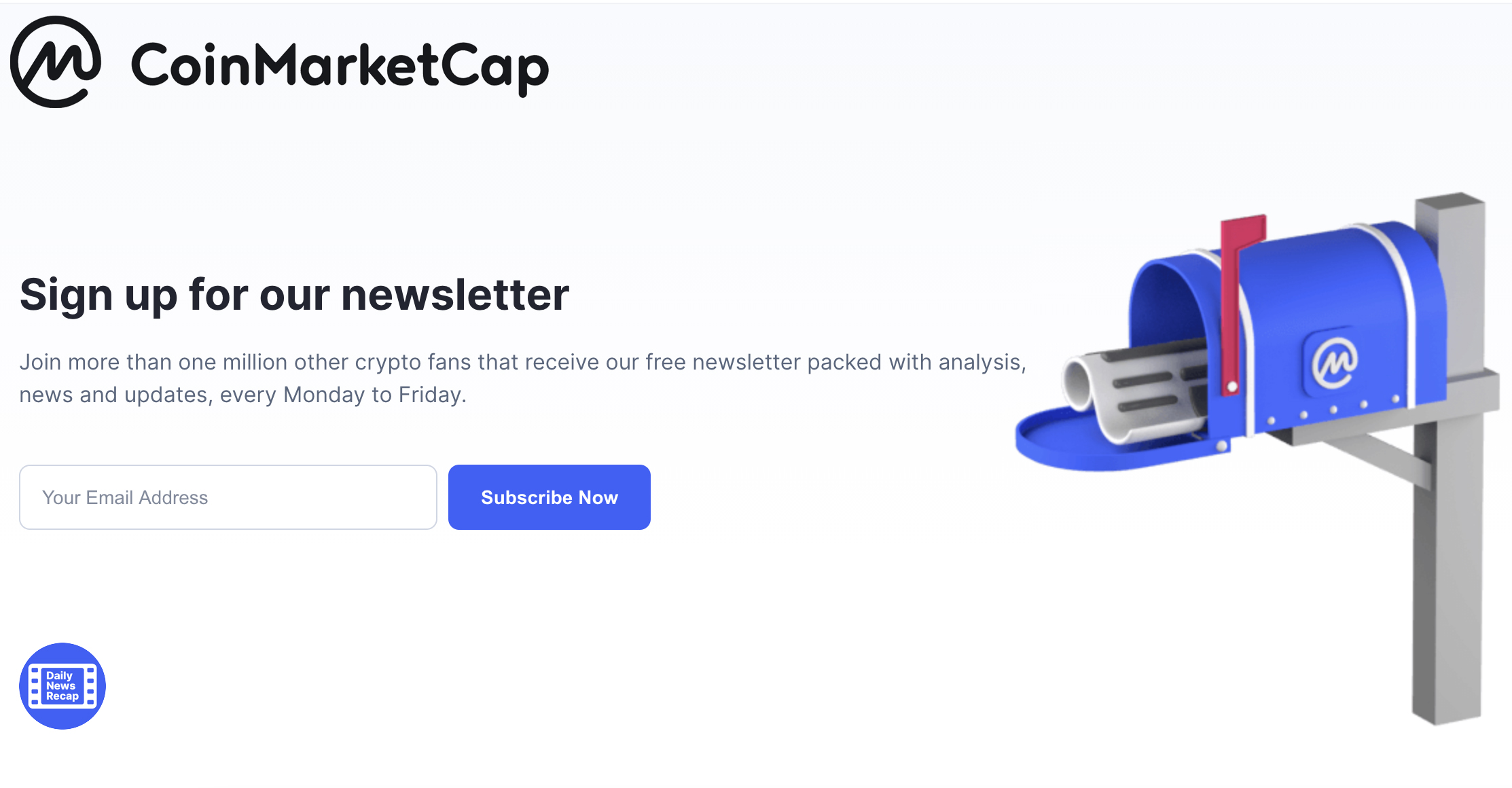 The CoinMarketCap newsletter has a unique feature of reminding subscribers when there are significant events within the cryptocurrency space. Some of which includes conferences, AMAs, coin listing, coin airdrops, coin forks and even whitepaper updates. In addition, you can learn about certain coins while earning the coins as a reward.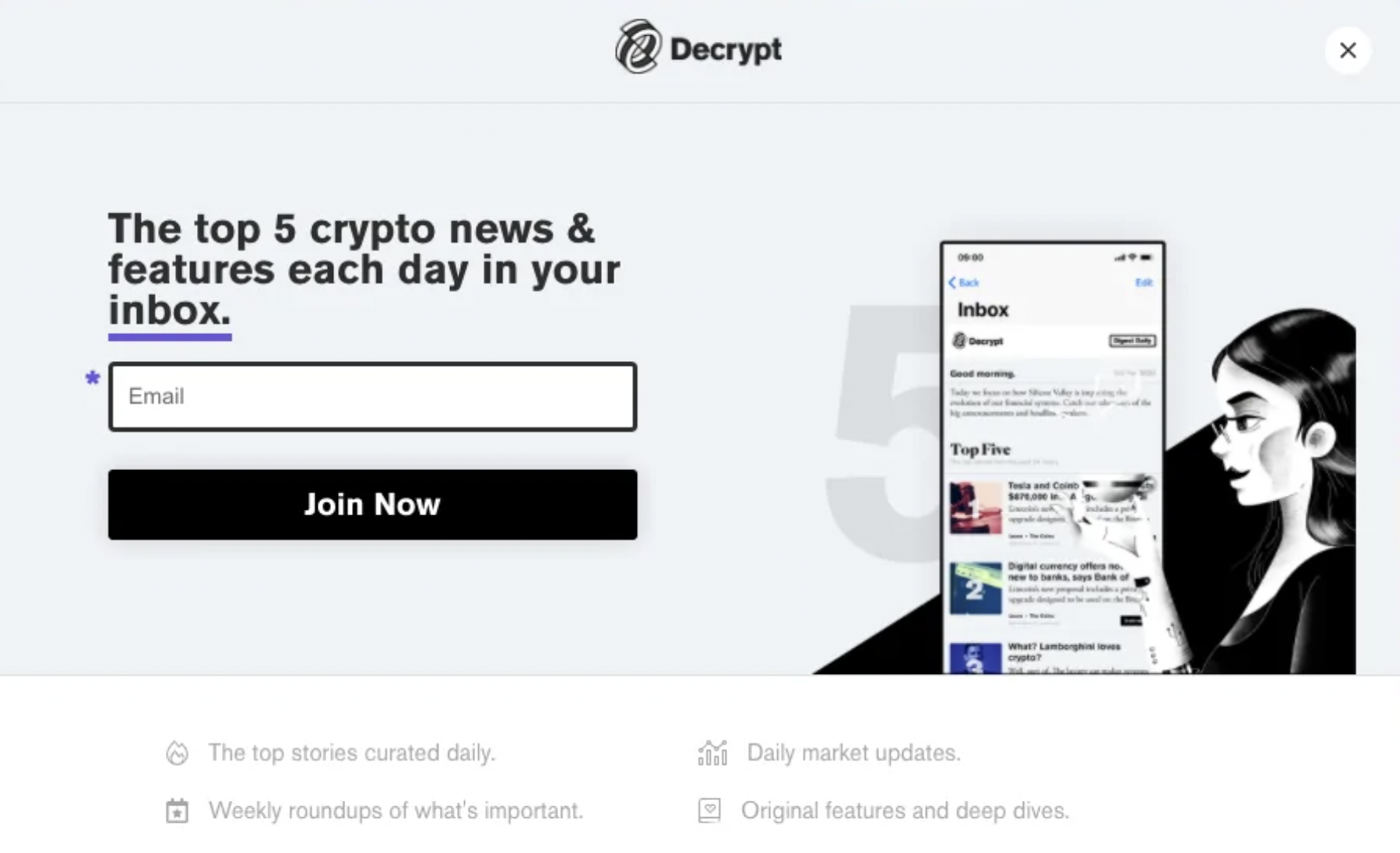 If you just got up early in the morning and are looking for the most updated breaking news in cryptocurrency, Decrypt's newsletter is the perfect way to stay up to date in one of the fastest moving industries in the world. In addition, Decrypt also offers people to learn about the technology of coins and blockchain projects.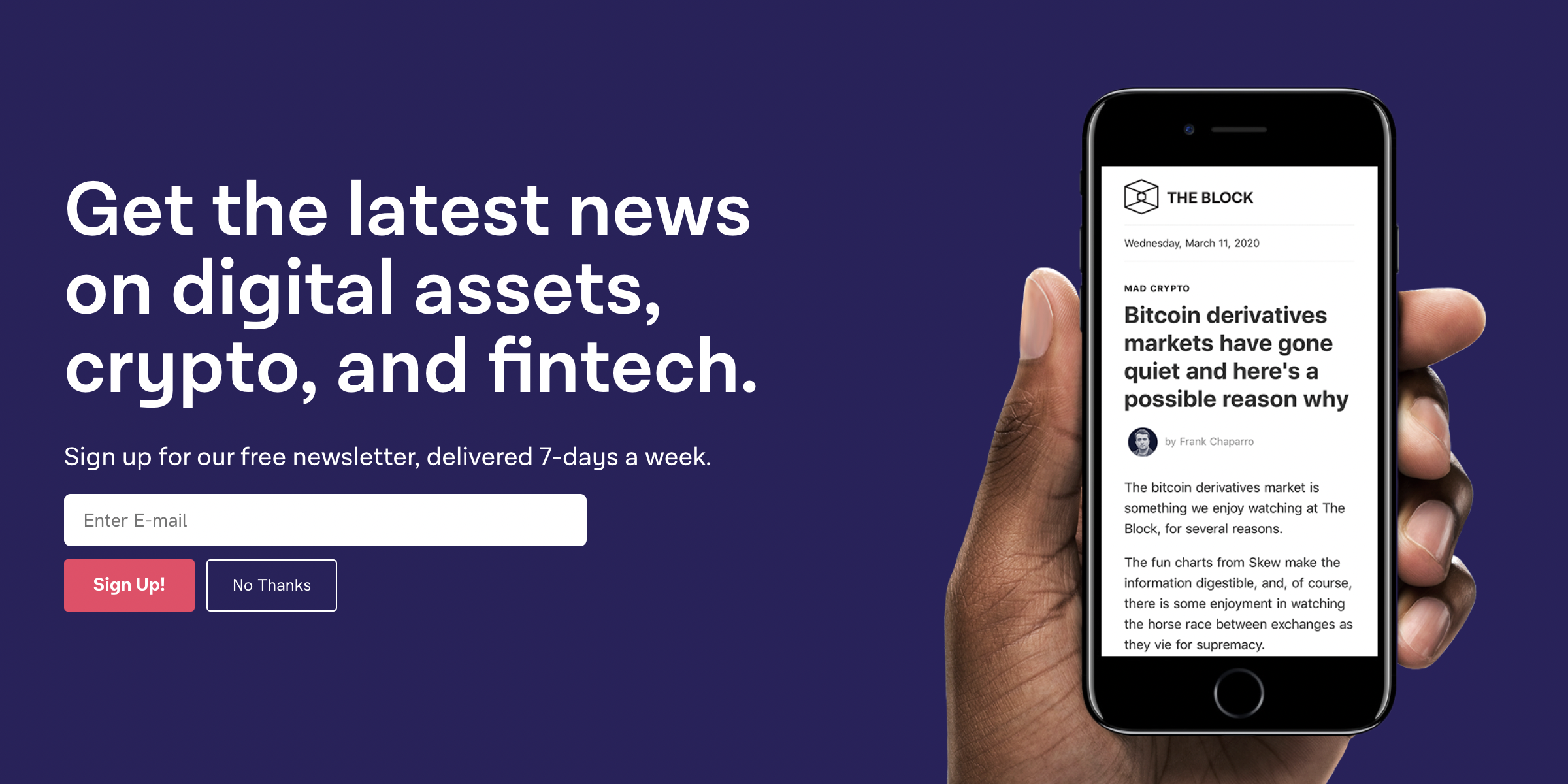 Quite similar to Decrypt, this newsletter provides up to date information of cryptocurrencies and blockchain, when looking at some news, it is best to compare one source with another to maximise understanding and eliminate bias.
The post Top 10 Cryptocurrency Newsletters To Subscribe in 2021 appeared first on SuperCryptoNews.