Topps Reveals New MLB NFT Cards Amid Move From WAX to Avalanche
3 min read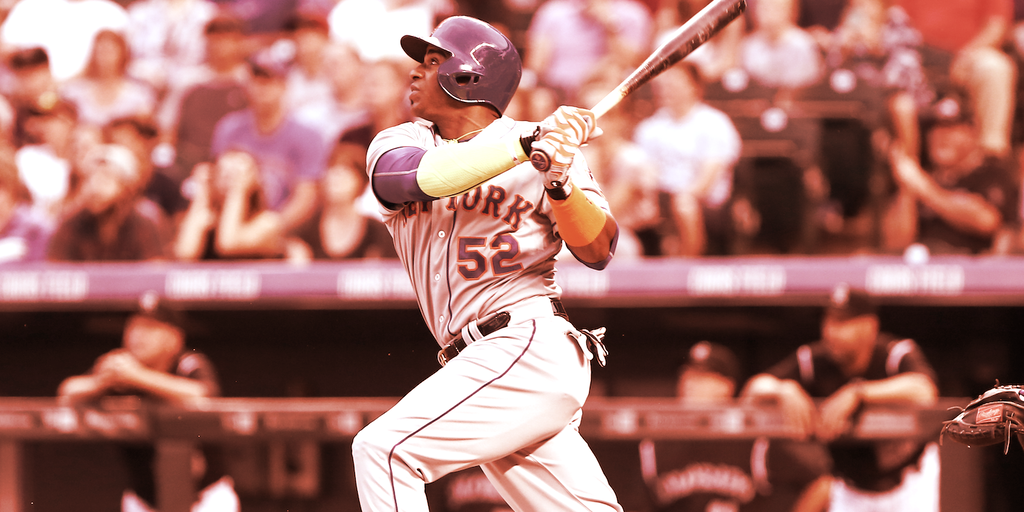 Leading trading card brand Topps announced today that it will launch a new series of Major League Baseball cards as NFTs in September. However, there's a big change from the previous collection released this past spring: they won't be released on WAX.
Back in April, Topps released its first set of MLB cards as NFTs, dubbed the 2021 Series 1 baseball cards, and did so through the WAX blockchain. However, this time around, the new 2021 Topps MLB Inception NFT Collection will debut exclusively through a new Topps-centric NFT platform developed on the Avalanche blockchain.
"We decided to create ToppsNFTs.com as a place for fans to buy and sell Topps NFT collections from a convenient centralized hub," a company spokesperson told Decrypt via email. "We chose to partner with Ava Labs to develop ToppsNFTs.com due to their truly decentralized high-performing platform, compatibility with ETH, and commitment to lowering their environmental impact."
Topps unveiled the platform earlier this month alongside the announcement of a set of NFTs based on the German soccer league, Bundesliga. The company said that it co-developed the NFT platform with Avalanche platform creator Ava Labs. As noted by Topps, Avalanche is compatible with ETH, the leading platform for NFT collectibles in terms of trading volume. WAX isn't directly compatible with ETH, although a bridge is available for transferring assets between blockchains.
The Topps MLB Inception NFT Collection will be released via packs on September 9 through the Avalanche-based platform. An NFT acts like a deed of ownership for a digital item, including images and video clips, and in this case collectors will receive a digital equivalent to Topps' physical trading cards with motion graphics and other flourishes added.
The Topps NFT website currently lists collections from Bundesliga and the classic Bazooka chewing gum brand. It remains to be seen whether Topps launches new NFTs for brands that it previously launched on WAX, such as Garbage Pail Kids and Godzilla. A spokesperson told Decrypt that the company is "laser-focused on bringing classic Topps properties" to its new Avalanche marketplace, with no apparent plans for WAX on the horizon.
Topps' renewed push into baseball card NFTs comes at a time of uncertainty for the 83-year-old company. Last month, CNBC reported that Major League Baseball will end its 69-year deal with Topps as its exclusive producer of trading cards. Instead, MLB will reportedly give the rights to sports merchandising firm Fanatics, once the current Topps deal ends in 2025.
As a result, Topps' plan to go public via an SPAC merger with Mudrick Capital Acquisition Corporation II was "terminated by mutual agreement," according to the latter firm. The proposed deal valued Topps at $1.3 billion.
Major League Baseball already has significant tie-ups with Fanatics, and owns equity in the company. Fanatics produces officially licensed MLB apparel and merchandise, and its Candy Digital division releases other MLB NFT collectibles for the league and its teams. If MLB's trading card deal with Fanatics goes through in 2025, as reported, then it may centralize all Major League Baseball NFT development under one company.