UBS CEO: Crypto 'An Untested Asset Category'
2 min read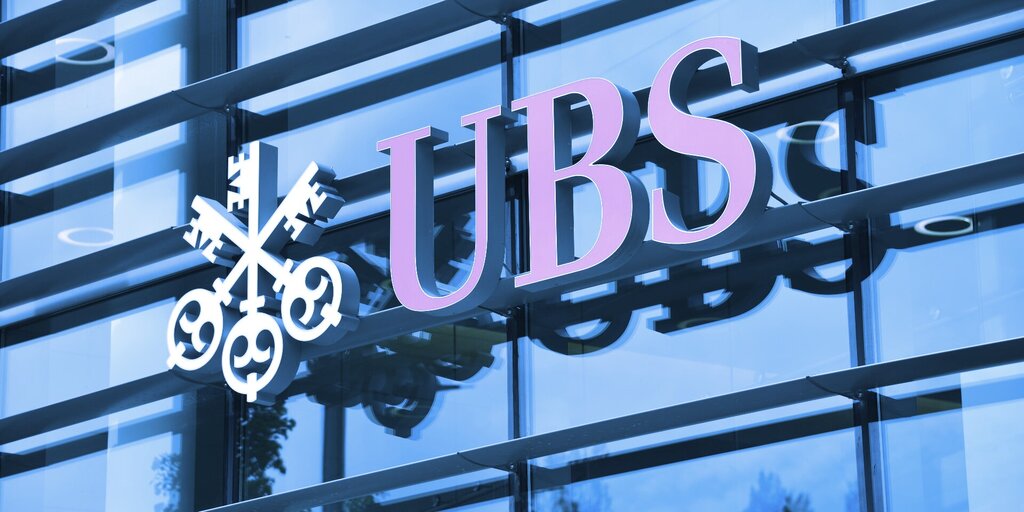 The CEO of Swiss banking giant UBS, Ralph Hamers, has described crypto as an "untested asset category" in an interview with Bloomberg TV.
"We feel that crypto itself is still an untested asset category," says UBS CEO Ralph Hamers. He tells @ManusCranny he doesn't have crypto FOMO https://t.co/WoyYpqfqiQ pic.twitter.com/qIwAIejwx7

— Bloomberg TV (@BloombergTV) July 20, 2021
In the interview, Hamers said that the bank's clients have asked about crypto. "Clients are looking at different alternatives," he said. "They hear about crypto—and there is a bit of a fear of missing out as well, they read it in the papers—but they also see the volatility. So honestly, we advise with caution, we don't offer it actively."
UBS and crypto
UBS, which holds $1.2 trillion in assets under management, has taken a broadly skeptical stance on cryptocurrency in the past. In 2020, a report by the bank dismissed the idea that BTC is a safe-haven asset, citing its volatility and vulnerability to price swings.
"Given their high volatility and the size of the past drawdowns, cryptocurrencies might be attractive to speculative investors, but they are neither a suitable alternative to safe-haven assets, nor do they necessarily contribute to portfolio diversification," the report stated.
Earlier this month, the bank warned investors that regulatory crackdowns and shifting investor sentiment risked popping "bubble-like" crypto markets, advising that investors "stay clear, and build their portfolio around less risky assets."
Despite its muted enthusiasm for crypto—and Hamers' assertion that "I never have FOMO [fear of missing out]"—UBS is reportedly in the "early stages" of plans to offer cryptocurrency investments to its wealthy customers. According to sources familiar with the matter, the bank would allocate a small portion of clients' portfolios to crypto, to hedge against their volatility.