Vegas duo, mother and son accused of running Ponzi scheme, which earned them $ 12 million
2 min read
The duo mother and son embezzled more than $ 12 million from at least 277 investors. Over the years, the 86-year-old woman and her 54-year-old son promised to generate income for their clients by investing in securities and cryptocurrencies, but instead found the funds for themselves.
Mother and son lure investors to "supercomputer"
The Securities and Exchange Commission (SEC) announced that it has stopped the Ponzi scheme operated by Joy Kovar (86) and her son Brent Kovar (54). The team launched illegally in 2018 and has since raised approximately $ 12 million from 277 investors.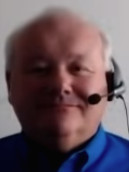 The family used their Las Vegas-based company, Profit Connect Wealth Services, to lure people into the typical Ponzi scheme. They assured investors that they would allocate their money to trading in securities and digital assets based on recommendations calculated by a "artificial intelligence supercomputer." Michele Wein Layne, director of the SEC's regional office in Los Angeles, said:
"The defendants targeted investors looking for safe products for their retirement and their children's education, and in addition to the phenomenal results they promised to achieve with the alleged" supercomputer, "they offered a money back guarantee. Investors should be wary of individuals and companies that guarantee double-digit returns without the risk of loss. "
The company stated that the "supercomputer" guarantees at least 20-30% fixed income per year with monthly interest. However, according to the SEC, the Kovar family did not use funds from investors to trade securities or buy cryptocurrencies.
Instead, they transferred "millions of dollars to Joy Kovar's personal bank accounts," paid promoters, and made payments to other investors.
Following charges, Joy Kovar opened eight accounts in three different banks. Brent Kovar once received more than $ 350,000 from investors, which he used to buy a residential house for himself. The hearing on July 26, 2021 will determine the legal consequences of the duo's wrongdoing.
15 years in prison for stealing $ 16 million from BTC
There was a lot of talk earlier this month about the case of Roger Nils-Jonas Karlsson. A Swedish resident has confessed to luring at least 3,575 people into a fraudulent BTC investment program. He embezzled more than $ 16 million and will spend the next 15 years in federal prison, according to the investigation.
After a successful investigation, the Ministry of Justice (DOJ) stopped his criminal operations. In addition to 180 months behind bars, his Thai resort was confiscated, along with other properties he had bought over the years.