What do traders expect when the price of BTC returns to $ 50,000?
2 min read
BTC is "back in the bull market", but traders warn that basic levels of support are likely to have to be retested soon.
What traders now expect from BTC
In the crypto ecosystem on August 23, the sight of BTC back above $ 50,000 again raised hopes of achieving another ATH by the end of 2021.
The data shows that the bullish momentum, which raised the price of BTC to an intraday high of $ 50,514, began to weaken as the day progressed, with the price trading slightly above $ 49,000. So what do analysts and traders say could come when it's now close to the psychologically important level of $ 50,000?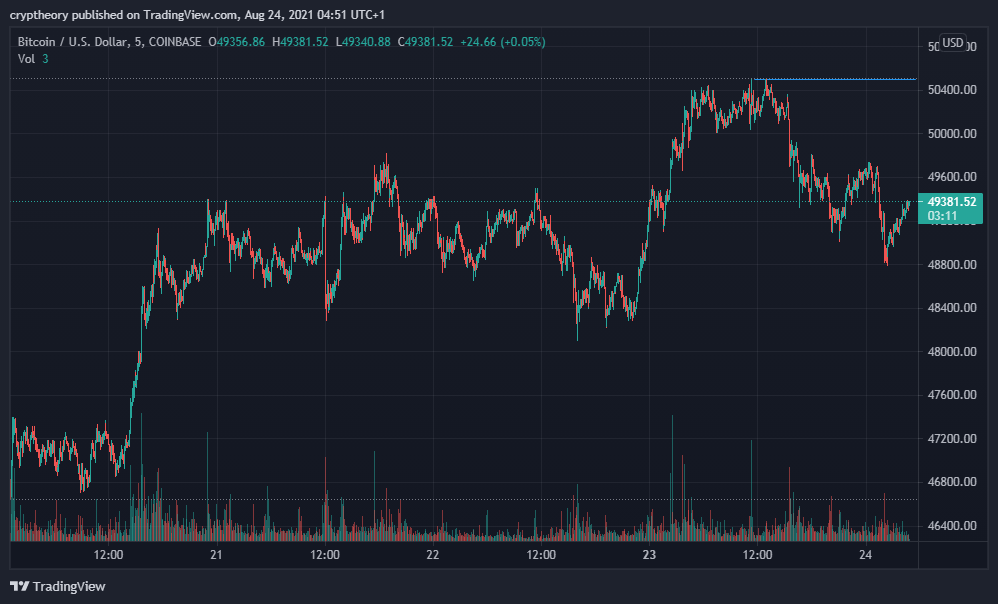 Low volumes indicate short-term withdrawals
BTC's rise to $ 50,000 led many to believe that the price would only rise from there, but Decentrader analysts called for caution, as the lack of volume observed during the last move could signal that the price may have to regroup to lower levels of support.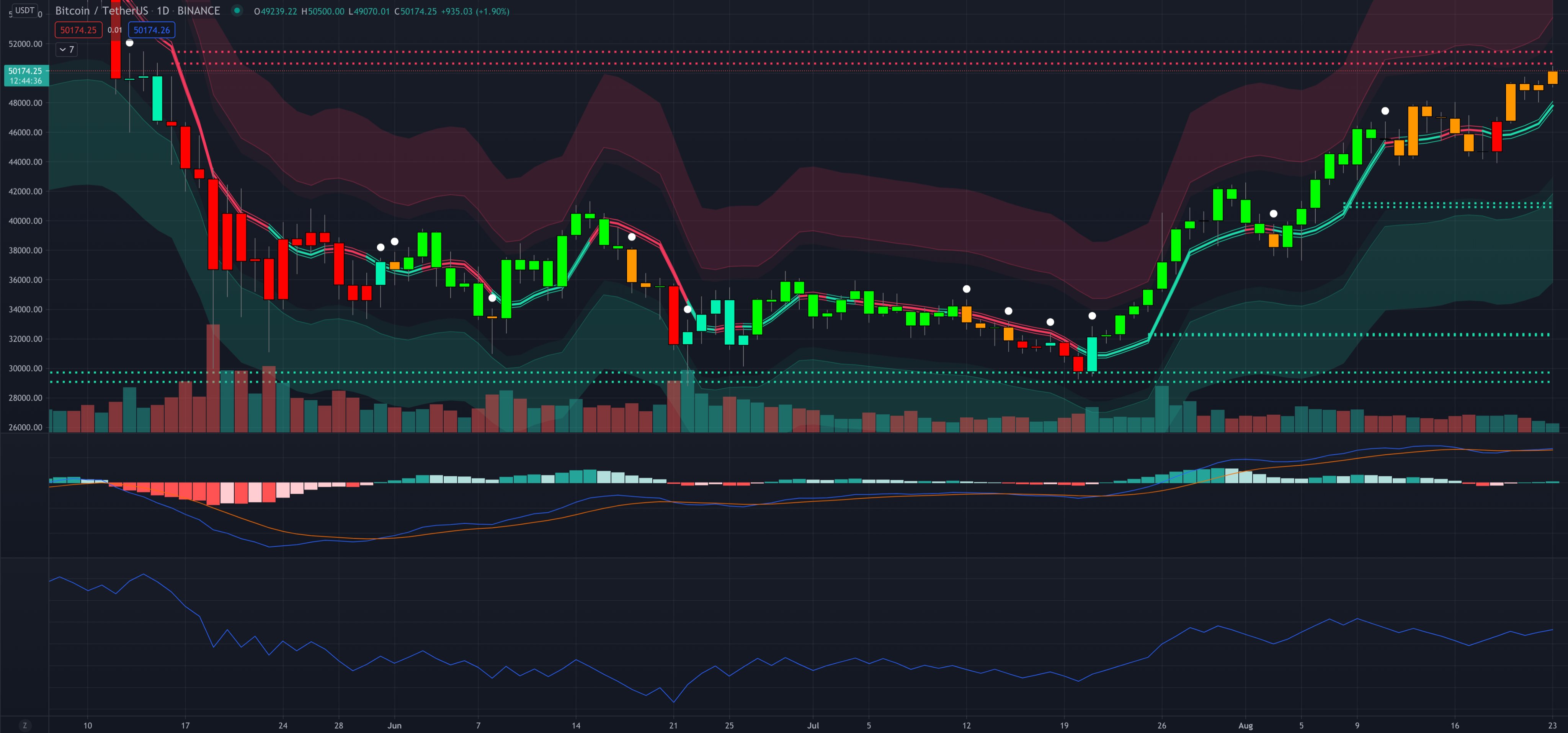 As he noted Decentrader, during this recent move, there was not enough volume to bring the price of BTC above $ 52,000, and now it looks like it could return to 48,000 or maybe even lower as the bulls take a break and regroup before the next onslaught.
Decentrader analysts have identified $ 44,000 and $ 41,000 as levels of support to monitor if the price of BTC suffers bearish pressure.
Accumulation is expected to be near $ 49,200
The prospect of a short-term decline was also highlighted by the pseudonymous analyst Crypto_ED_NL. Based on the chart provided, Crypto Ed identified the area between $ 49,100 and $ 49,300 as a good zone where traders could open long positions.