Winklevoss Twins, Tony Hawk Donate to BTC-HODLing Water Charity
2 min read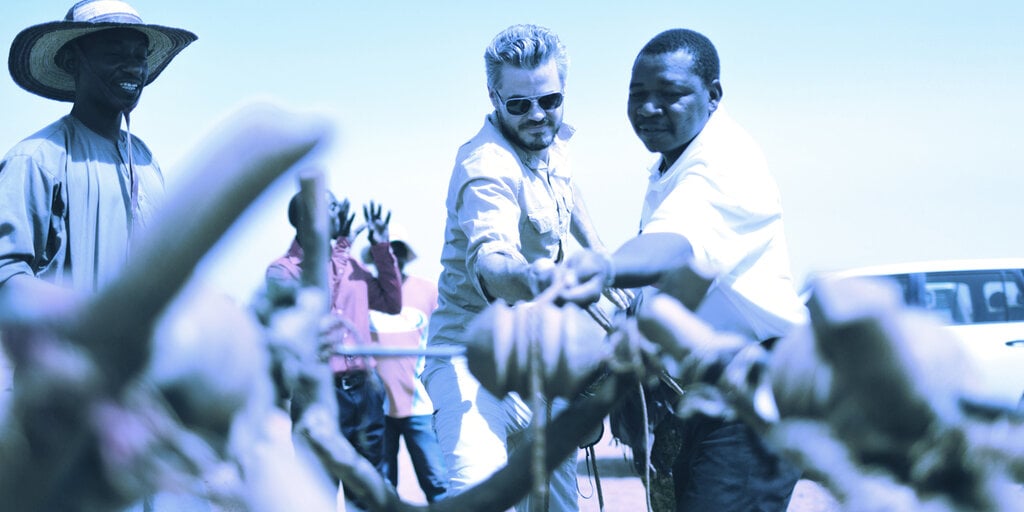 charity: water, a nonprofit working to bring drinking water to the developing world, has launched a charitable BTC trust that will hold donations until at least January 2025.
The trust, announced today at the Miami BTC conference, has already sourced 15 BTC (just under $550,000) in donations from Cameron and Tyler Winklevoss, skateboarder Tony Hawk and investor Bill Miller. That's enough to provide about 11,000 people with clean water.
Holding donations until 2025 gives BTC a chance to rise—and for the charity to provide more people with clean water, Scott Harrison, CEO of charity: water, told Decrypt. 
"That gives time to go past another halving around May 2024, and hopefully [there will be] some significant price increase between now and 2025," he said.
The BTC halving occurs every four years and constricts the supply of new BTC; it is often associated with a rise in the price of BTC.
The trust may well keep HODLing well into the 2030s—the charity will listen to "a lot of smart advisors" to inform its decisions, said Harrison.
Harrison hopes that the BTC raised through the trust will ultimately generate over $1 billion. If it does, that could provide clean water to as many as 20 million people. Of course, if BTC collapses, the charity's impact will be severely limited.
Since launching in 2006, the New-York headquartered charity claims to have raised $550 million from 1 million international donors, providing clean water for 12.7 million people from 29 countries.
charity: water has accepted BTC since 2014, and raised 569 BTC prior to the opening of the trust. But charity: water only made $4.4 million from selling that BTC, said Harrison. That amount of BTC only helps about 100,000 people get clean water.
"Had we held them—which is where this idea came from—we would have been able to help 600,000 to 900,000 people get clean water," he said. And with that realization, he married the water charity with the principle of HODLing.
Cameron and Tyler Winklevoss, whom Harisson said he knew from his pre-charity days as a nightclub promoter in Manhattan, will match the first 50 BTC donated to the trust.
"Donating an investment in the future of money today is an investment in the future of clean, safe drinking water for years to come," Cameron Winklevoss, who runs cryptocurrency exchange Gemini along with his twin brother, told Decrypt.
Skateboarder Tony Hawk has contributed the minimum 1 BTC to join the "Founding 100," a list of the first 100 major BTC donors. Hawk was the charity's first BTC donor in 2014. Harrison said the charity sold his 4.8 BTC donation in the same year for a total of $1,435.
Other members of the Founding 100 include Mike Novogratz of Galaxy Investment Partners, Meltem Demirörs of CoinShares, Barry Silbert of Digital Currency Group and BTC hype man Anthony "Pomp" Pompliano.
But those who wish to see their BTC spent on water projects today can still donate to the charity as usual, he added. However, for wells to start pumping water, BTC's price must pump first.