WOO Network Aims to Disrupt Markets With Zero-fee Crypto Trading
6 min read
High liquidity, low trading fees, and superior trade executions for a wide variety of cryptocurrencies and tokens – that's the package WOO Network is promising to its fast-expanding global user-base.
In case you're not familiar with it yet, WOO Network, formerly Wootrade, is a dark pool trading platform. The platform aims to solve two of the main pain points (among other issues) adversely affecting crypto traders worldwide: fragmented liquidity and high spreads.
In this review today, we are going to have a quick look at WOO Network, the surrounding ecosystem, and the benefits it claims to bring along to crypto traders. Let's begin with an overview of the platform.
WOO Network: An Overview
Backed by Kronos Research
WOO Network started its journey in the crypto space in June 2019 under the branding of Wootrade. It was founded by the team behind Kronos Research, a leading multi-strategy quantitative trading firm averaging up to $10 billion in daily trading volume on global cryptocurrency exchanges. Kronos is also a Designated Market Maker (DMM) for top exchanges including Binance, Okex, and Huobi, among others.
On that count, credibility is not an issue for the WOO community as it is backed by a well-established entity with a proven track record.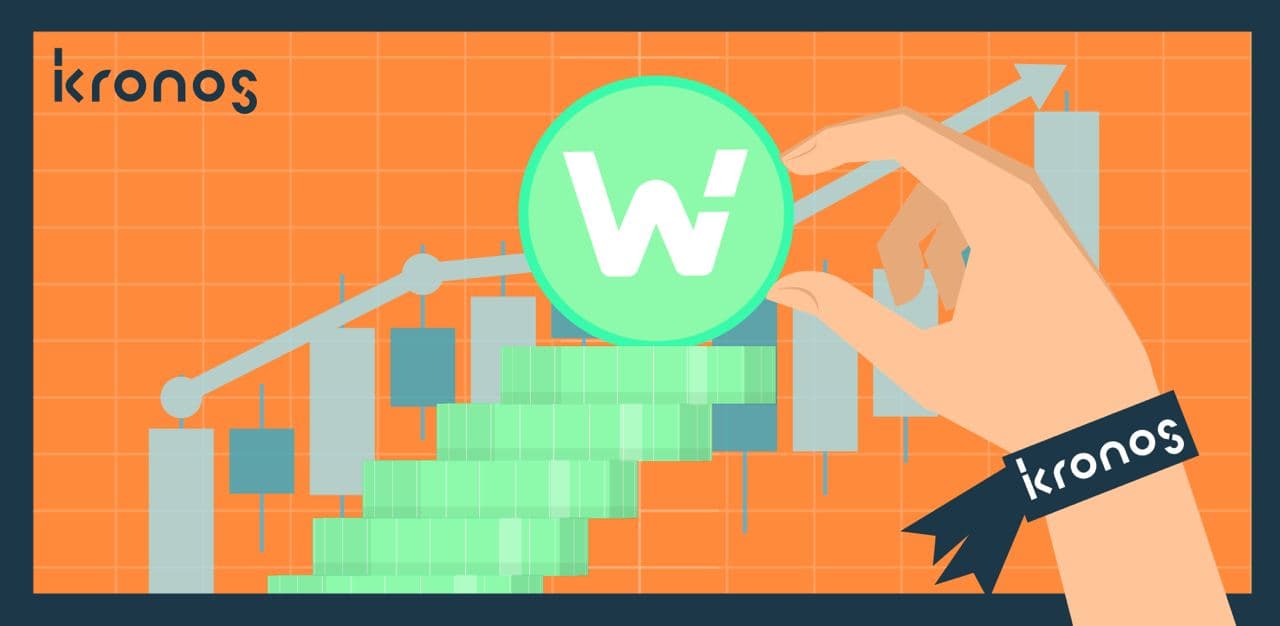 Furthermore, WOO Network also showed enough potential right from its early days to attract funding from global investors like Fenbushi Capital, Hashkey Capital, SNZ & DFund.
The pain points WOO Network aims to solve
Despite all its growth over the past decade, the cryptocurrency market has still not been able to get rid of the high degree of internal fragmentation. Even today, each individual exchange serves as stand-alone silos wherein users of one exchange can only trade with other users on that platform.
In fact, the fragmentation is so high that even the largest exchanges such as Binance or Coinbase control a relatively very tiny chunk of the total market.
Because of this, liquidity is very often limited to only one exchange at a time, and so is price discovery. In a classic case of a feedback loop, this fragmentation is also hindering the ability of individual exchanges to attract professional market makers, which in turn, is further limiting their liquidity.
WOO Network aims to solve these pain points by deploying a unique combination of strategy and resources that we'll be discussing later in this review.
Best-in-class liquidity
As a platform, WOO Network aims to bridge the gap between exchanges, traders, institutions, and DeFi platforms with best-in-class liquidity. With very thin spreads and zero trading fees, the platform provides an alternative trading system that enables traders to interact privately.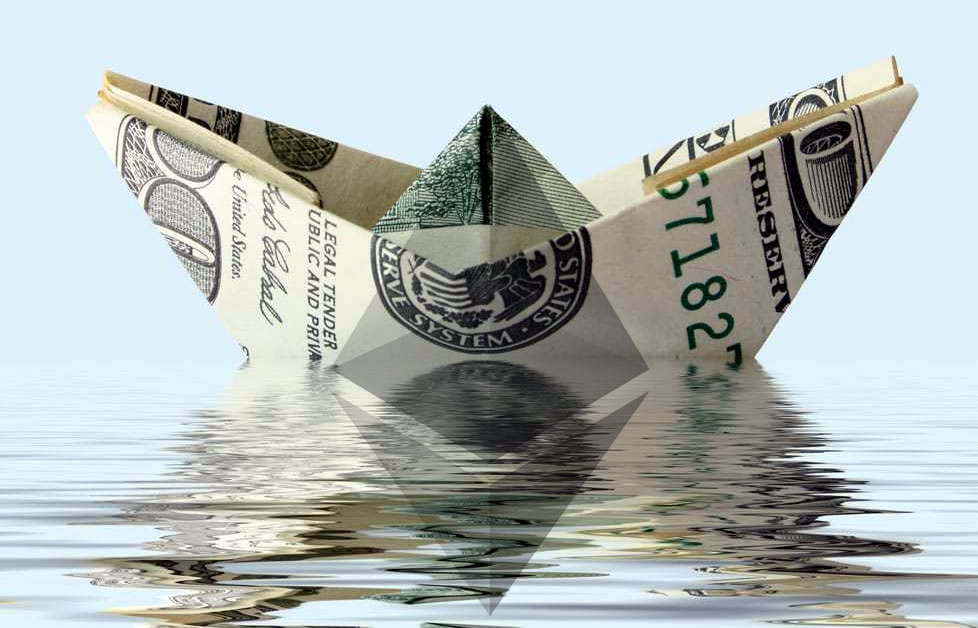 Among other benefits, this setup is poised to radically improve the liquidity and pricing of digital assets for crypto exchanges.
WOO Network achieves this goal by enabling exchanges to outsource the function of market making to Wootrade Alternative Trading System (WATS). This way, these exchanges receive a fully functional order book, which then frees up their resources to focus on key business objectives such as building a core user base.
The platform uses the payment for order flow (PFOF) model that involves a broker redirecting orders to multiple parties for quicker and smoother trade execution.
WOO Network's umbilical relationship with Kronos Research is a big plus here. Kronos, with its billions of dollars worth of trading volume each day, effectively serves as one of the largest contributors of liquidity for these smaller exchanges.
Now that you have some basic idea about how WOO Network operates, let's move on to the next segment focusing on:
The WOO Network ecosystem
The WOO Network consists of the following products that form the backbone of the Woo ecosystem:
WOO X
WOO Network pitches WOO X as a zero-fee trading venue for retail traders with the best-in-class liquidity and trade execution. It is basically the flagship CeFi product operating on the broader Woo ecosystem. It packs together some of the leading market makers in the crypto space along with formidable quantitative trading strategies and deep liquidity pools.
Powered by Woo Dark Pools, WOO X offers spot, margin, and futures trading
The team overseeing WOO X seems to have done a pretty neat job in making it accessible to traders of various profiles including retail, professional, and institutional traders. You can easily customize your trading dashboard with the tools and widgets of your choice, which gives it an edge over any comparable terminal.
WOO token
WOO token is the native asset in the WOO Network. It's an ERC-20 utility token that glues together the various components of WOO Network's DeFi and CeFi products and services. The platform has allocated 50% of its revenue generated across its ecosystem to the buyback and burning of the token. WOO Network claims to have planned these deflationary measures meticulously to ensure consistent demand for the WOO token.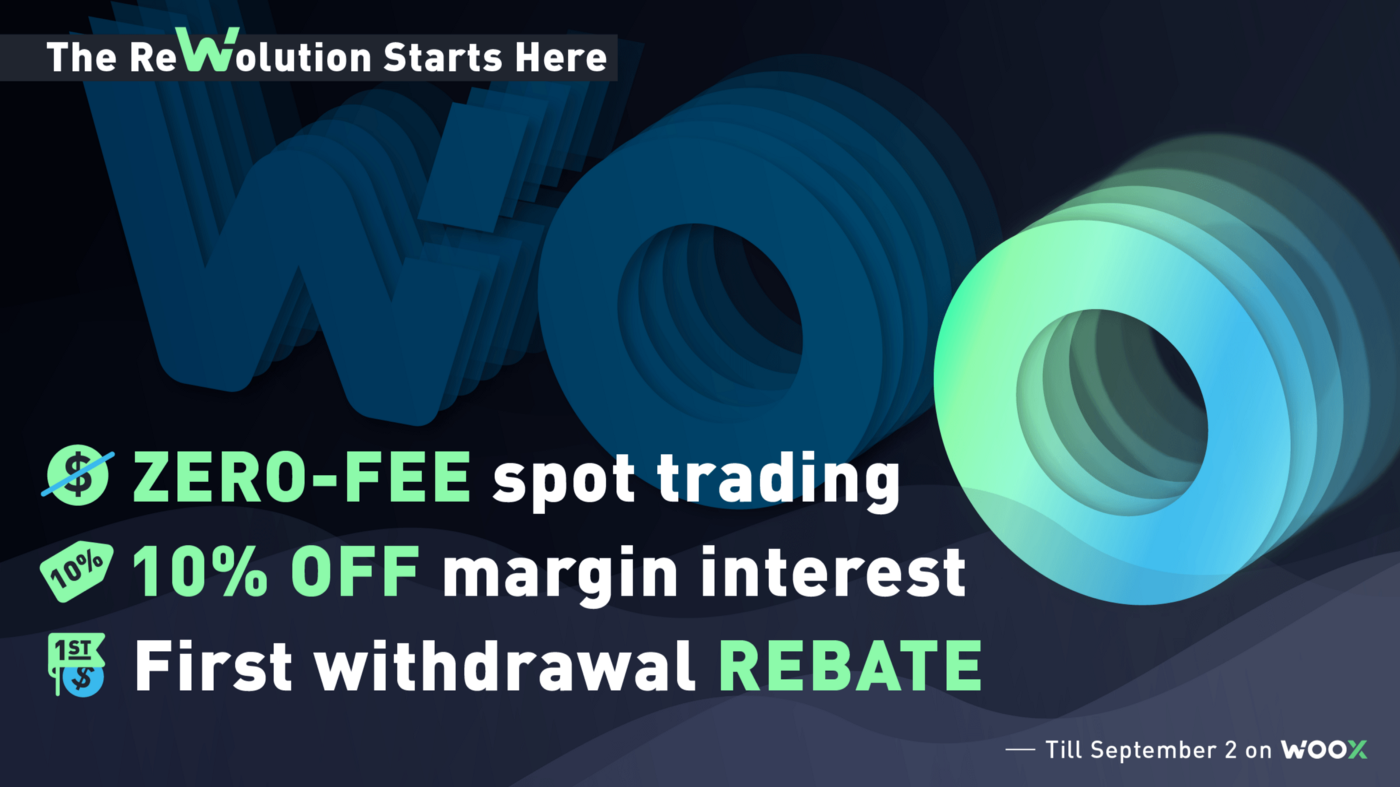 WOO token has the following utilities:
Retail staking that users can leverage to unlock zero-fee trading, higher referral rebates, and free withdrawals.
Institutional staking that enables institutional traders to benefit from increased API trading rate limits and a lower fee structure.
WOO token can also be used to pay wealth management and margin fee at heavily discounted rates.
Token airdrops from WOO Ventures early-stage projects are proportionately distributed among WOO token stakers on WOO X. (more on WOO Ventures in the following segment).
WOO token also brings along liquidity provision and yield farming opportunities. The token is embedded in decentralized exchanges on multiple chains (including Uniswap, Bancor, QuickSwap, Sushiswap, and others.)
You can also use WOO token to lend and borrow on CREAM Finance, Sushi Kashi, Rari Capital, KINE Finance, and Unit Protocol
WOO Network also plans on extending the WOO token's utility in other use cases such as granting users access to social trading, and voting rights on the progressively decentralized WOO Network.
You can buy and trade WOO tokens on leading exchanges including Huobi Global, AscendEX, Uniswap, Sushiswap, MXC, and Gate.io, among others.
WOO Ventures
WOO Ventures is an integrated program within the WOO ecosystem that democratizes investment opportunities in early-stage crypto projects.
Without delving into the technical nitty-gritty, this product functions more or less the same way venture capital firms spot and invest in startups. As these crypto projects grow with time, they bring various perks and economic incentives for the WOO Network community.
This is a mutually beneficial arrangement for new projects as well, as it could potentially bring them a dynamic user base from the WOO Network community. WOO token holders, meanwhile, can stake their tokens to get airdrops and other benefits from these early-stage projects.
WOOFi
One of WOO Network's main objectives is to continue expanding its liquidity network to the DeFi space. The idea here is to make room for DeFi users to benefit from competitive pricing, tight bid-ask spreads, and yielding opportunities. Therefore, the team overseeing the project has grouped all their DeFi related products under the umbrella term of WOOFi.
The first WOOFi product was the on-chain liquidity pools, designed to facilitate optimal trade execution for DeFi users. The platform is also reportedly testing its on-chain trading strategies on V3, 0x, dYdX, and Uniswap.
Final thoughts
Overall, Woo Network is indeed a pretty vast and complicated ecosystem of products that collectively promises to alleviate some of the lingering pain points crypto traders across the board regularly face.
If it lives up to its potential, the platform can fix the industry-wide issue of fragmented liquidity while simultaneously extending the benefit of a zero- or low-fee structure to retail, professional, and institutional traders.
It could also mitigate the risks from fake trading volumes posted by exchanges while giving users the opportunity to invest in promising early-stage projects.
That said, these are still the early days for the platform and BeInCrypto will make sure to keep a close eye on it as it expands and matures with time. In the meantime, visit their official website and go through the project's litepaper for further info.
The post WOO Network Aims to Disrupt Markets With Zero-fee Crypto Trading appeared first on BeInCrypto.