22.07. [News of the day] • Elon Musk says he owns BTC, ETH and Dogecoin • and other articles
4 min read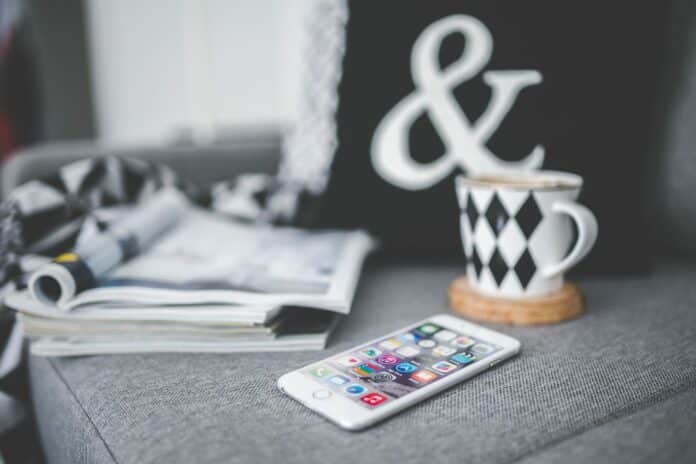 Welcome to today's overview of crypto news:
MARKETS
BTC hasn't been very successful in the last few days. The bears had complete control of the market and pushed the asset down. This culminated on July 20, when BTC broke the $ 30,000 mark for the first time in about a month.
It continued to lose value and bottomed out at $ 29,200. At this point, however, the bulls boarded and reversed the trajectory. Within hours, BTC regained the coveted level of $ 30,000 and began to look up again as expectations for The B Word rose. To date, the asset remains above $ 32,000.
The Altcoins followed their leader on their way north. ETH has since jumped more than 7% to reach over $ 2,000. Just a few days ago, it fell to $ 1,720.
Cryptocurrencies
Elon Musk says he owns BTC, ETH and Dogecoin
Tesla CEO Elon Musk unveils the veil of his crypto portfolio. In a new discussion at Virtual Conference B Word Conference Musk says he personally owns BTC, ETH and DOGE. The CEO also confirms that Tesla and his other technology company SpaceX have BTC on their balance sheets.
"I also own BTC and Tesla also owns BTC. SpaceX also owns BTC. And of course I own a little Ethereum and Dogecoin. "
Musk says Tesla is likely to start accepting BTC payments again as soon as the mining process is more environmentally friendly. He says there may be a demonstrable shift away from coal and a shift to renewable energy.
Tether says it will audit in a few months
Tether's chief lawyer Stuart Hoegner told Tech Check CNBC on July 21 that the company would conduct an audit in a matter of months. Tether's reserves have long been talked about in the crypto market, and many incidents in the past have cast a shadow over its reputation.
As the most widely used stablecoin in the world, all eyes will be on Tether (USDT) when it actually publishes this audit. The company recently exceeded its market capitalization of $ 60 billion, more than double the next largest stablecoin, the USD Coin (USDC).
The crypto community did not like the last audit, and Tether also subtly changed its reserve coverage. The latest reserve report showed that Tether's consolidated assets fully covered its offer.
Banks, crypto exchanges, companies
Russia's central bank is asking stock exchanges not to list cryptocurrency companies
As global crypto companies increasingly consider listing, Russia's central bank has officially advised local stock exchanges to avoid cryptocurrency-listed stock quotes.
On July 19, Russia's central bank issued an information letter asking Russian stock exchanges to avoid listing foreign and local companies involved in a wide range of crypto services.
The bank specified that local stock exchanges should not list shares issued by companies whose business depends on crypto market prices, including digital financial assets issued outside Russia, crypto indices as well as crypto derivatives and crypto funds. Russia's central bank has also recommended that asset managers exclude these instruments from mutual funds.
The Australian Stock Exchange warns of the risks of centralized cryptocurrency exchange
ASX, which operates the Australian stock market, claims that the safekeeping of cryptocurrencies held on centralized exchanges poses a significant cyber security risk for investors, and recommends that regulatory measures be taken to protect digital assets. She made these comments in a submission to the Senate Committee on Technology and Finance of Australia.
ASX likened the access of centralized exchanges to investors 'private keys to the ownership of a legal title, stating that this arrangement potentially allows unauthorized use of users' digital assets. Investors had to trust crypto exchanges to operate in good faith given the legal status that exchanges had in relation to their assets.
CBDC, Regulation
SEC Chairman: Cryptocurrency tokens must comply with securities laws
SEC President Gary Gensler addressed the American Bar Association's Derivatives and Futures Law Committee on July 21, stating that synthetic cryptocurrency stock tokens should fall under securities laws. The speech mostly dealt with matters outside the field of cryptoactive, but at the end Gensler took some time to talk about the role that cryptocurrencies could play with the stock market.
He pointed to several platforms that offer crypto securities-based products, stating that all must "operate under the securities regime". Gensler states that equity tokens, stable value securities-backed tokens and all virtual products that provide a synthetic exposure to the underlying securities must be subject to securities laws.
It further states that these products must be registered under the Securities Act of 1933 in the case of securities-based swaps. The purpose of this market research is to ensure investor protection, which Gensler has repeatedly emphasized.
Chinese insurance company Ping An is seeking digital payments in yuan for the new Covid-19 insurance policy
China's e-CNY trial, the digital version of the national currency, has expanded to include insurance and the Ping An conglomerate encourages medical staff in southern Shenzhen to pay premiums for the Covid-19 insurance plan using the new currency.
One of Ping An's branches in Shenzhen offers insurance contracts to medical staff in Nanshan, and according to Ping An, policyholders are encouraged to pay premiums in e-CNY for special discounts.
The insurance includes the payment of 50,000 yuan ($ 7,700) for those confirmed to be infected with the Covid virus and 300,000 yuan if they die from the virus.