27.07.[News of the day] • This ETH metric has just reached a five-year high and other articles
5 min read
.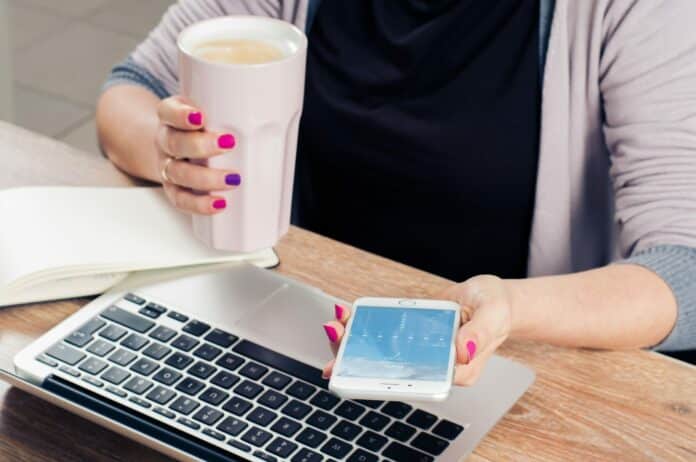 Welcome to today's overview of crypto news:
MARKETS
BTC has seen an impressive rise in recent days. From a low of around $ 29,000 to yesterday's high of $ 40,580. BTC grew by almost 40% in six days. It was driven by several things.
The technical indicators were perfectly aligned with the bullish data on the chain, which brought a significant increase. The initial leg up was again caused by a chain of massive liquidation of BTC short positions (so-called short squeeze). It pushed out shorts worth millions, which had a cascading effect and pushed the price further up. Another potential reason for the sharp growth was the fact that news began to circulate, indicating that Amazon plans to adopt BTC this year. However, the company came out and officially denied the rumors.
Since then, the price of BTC has begun to fall. At the time of writing, it is trading at approximately $ 37,300, a decrease of about 2% over the last 24 hours. It is no surprise that in addition to BTC, he also got the whole market on the tailspin.
However, it is worth noting that the BTC dominance index has increased slightly over the last 24 hours, revealing that the altcoins were in fact worse.
Cryptocurrencies
Binance and the Russian Museum tokenize Da Vinci and Van Gogh's paintings
Binance's NFT marketplace has announced that it has teamed up with the State Hermitage Museum in St. Petersburg to publish tokenized collectibles depicting works by famous artists, including Leonardo da Vinci and Vincent van Gogh.
On July 27, Binance revealed that it was working with the museum to create and issue NFT tokens at the end of August. All Binance users will be able to participate in the auction.
The blog post attributes the idea of ​​tokenizing works of art to the Hermitage, with a limited edition of NFT copies of Da Vinci's Madonna Litta, van Gogh's Lilac Bush, the corner of the Montgeron garden by Claude Monet and Giorgione Judita.
This ETH metric has just reached a five-year high
The price of Ethereum has increased by 41% in the last five days. The value of this digital asset rose from $ 1,754 to $ 2,488 as the market recovered, and BTC saw a similar increase. The recent surge in ETH has also prompted whales to gather much of Ethereum's supply.
According to data provider Santiment, the ten largest non-commercial ETH whales are increasingly adding ETH to their holdings. Last week alone, these 10 whales held 21.3 million coins and showed a new high.
🐳 #ETH's top 10 non-exchange whales are adding on to their holdings, as their 21.3M $ ETH held this week established a new 5-year high. Meanwhile, top 10 exchange whales recently hit a low of 4.66M $ ETH, the lowest since ETH's 2015 inauguration. https://t.co/EbZkHLvM7A pic.twitter.com/ahYenJcegW

– Santiment (@santimentfeed) July 25, 2021
However, as Santiment noted, this accumulation resulted in ETHs held on exchanges reaching a five-year low of 4.66 million.
Banks, crypto exchanges, companies
The Novi digital wallet from Facebook is looking for new employees in the Philippines
Facebook's Novi digital wallet for its digital currency Diem is hiring new employees in the Philippines.
Facebook's career page currently lists five job openings in Novi, including an aid operations investigator, onboard coordinator and business partner for training. It has only one other vacancy in the entire Asia-Pacific region.
Launched in 2019, this social media giant's digital wallet allows transactions using the digital currency Diem, formerly known as Libra, powered by a blockchain. It is said to help people access affordable financial services without hidden fees for adding, sending, receiving or withdrawing money.
Huobi is closing down a former Chinese exchange operator
According to publicly available records, the shareholders of a Chinese company set up to operate the Huobi crypto exchange have decided to dissolve the entity.
Beijing Huobi Tianxia Network Technology Ltd. was established at the end of 2013 and is 70.52% owned by Li Lin, founder and CEO of Huobi Group. It has registered capital of 10 million yuan ($ 1 million) and a total of five subsidiaries.
Following the adoption of a resolution in favor of cancellation on 22 July, the parties will now proceed to deregister Beijing Huobi Tianxia within 45 days. Creditors are invited to report their claims to the liquidation team led by Li within the same deadline.
CBDC, Regulation
Kazakhstan will reportedly allow banks to process cryptocurrencies
The Kazakhstan government reportedly plans to officially allow local banking institutions to open bank accounts for cryptocurrency transactions.
Several banks in Kazakhstan will soon be officially approved to serve companies and businesses that provide exposure to cryptocurrencies, such as BTC, local news channel Khabar 24 said on Sunday.
Referring to the leaders of the Association of Data Center and Blockchain Industry of Kazakhstan, the report notes that it is not clear which financial institutions or banks will participate in the pilot project. Crypto exchanges would start working with banks by applying to the project at the Astana International Financial Center, Kazakhstan's main financial center.
South Korean authorities have begun collecting defaulter taxes from cryptographic wallets
The newly amended South Korean tax law will allow authorities to collect tax arrears hidden in cryptocurrency wallets.
Yesterday, the Ministry of Economy and Finance announced an amendment to the Tax Act of 2021, which gives the authorities the power to seize tax arrears transferred to cryptocurrencies. The confiscated cryptocurrencies will be sold on exchanges and set off against unpaid national tax.
Previously, cryptocurrencies held on exchanges by individuals with unpaid taxes were seen as a bond that could be seized through foreclosure. However, it is difficult to use the same recovery method if the crypto assets are stored in a personal cryptocurrency wallet. The newly amended tax regulations will apply from the execution or sale of cryptocurrency property on January 1, 2022.