A critic of the BTC law in El Salvador has been arrested
2 min read
On Wednesday, a loud critic of the BTC law on in El Salvador Mario Gómez. He was reportedly arrested without an arrest warrant.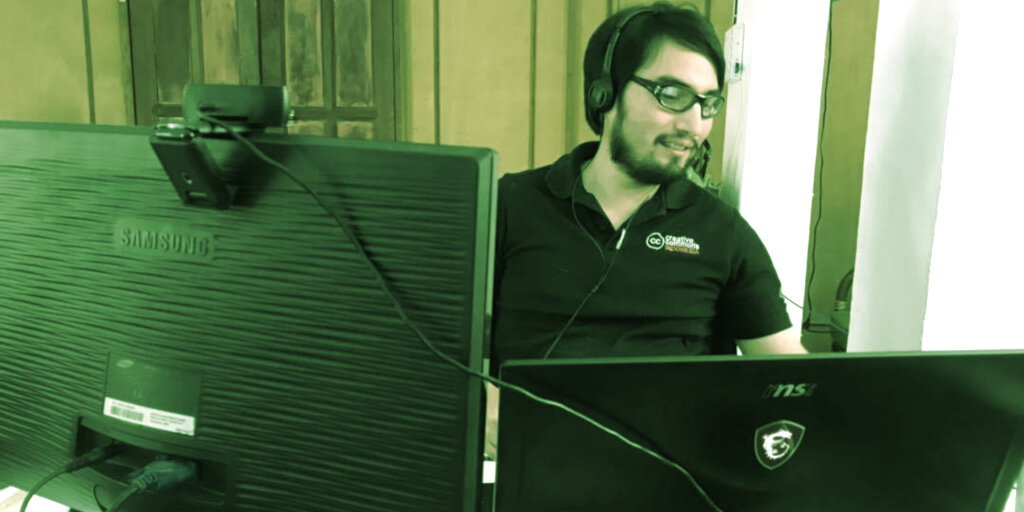 Critic of El Salvador's BTC law arrested
Mario Gómez, an IT specialist and founder of Hackerspace San Salvador, was briefly detained on Wednesday morning. His deputy said he had never been arrested. Gomez was a vocal critic of the upcoming BTC law in El Salvador.
El Salvador's National Civil Police (PNC) said it had detained Gomez "for investigating financial phishing scams via email," according to the El Faro news website. A spokesman for the Attorney General said:
"They say it's a step for the national civilian police. Our office has no information at this time. "
Gómez's mother, who was with him when the arrest took place, said that the police had stopped their car, told her son to get out and go with them. She also said his cell phone was confiscated.
El Faro further wrote:
"Gómez's mother said that the police did not give any warrant when they stopped them in the car and told him that if he did not come out, he would be handcuffed. Gomez told reporters after his release that he did not know why he was detained. "
Otto Flores, a lawyer representing Gómez, later told reporters that "Gómez was apparently only being investigated, the police claim that it was not an arrest." He added that the PNC then released him and took home. Flores added that it was not clear why Gómez had been handcuffed during his detention.
The lawyer added: "The authorities do not want to tell us which unit of the public prosecutor's office is handling the allegations."
Gomez is an loud critic of Salvadoran President Nayib Bukele's plan to make BTC legal tender and pointed to shortcomings in the Salvadoran law, which will come into force on September 7. Renata Avila, co-founder of Progressive International, explained that Gomez only "revealed shortcomings in the government-backed BTC Act,"
"He's not 'anti-BTC,' it only revealed the weakness of the initiative."