According to this metric, BTC will reach a double peak similar to 2013
1 min read
All indications are that we will see this year double peak within one BTC cycle. We last experienced such a phenomenon in 2012 and 2013. In Wednesday's tweet, Charles Edwards, CEO of the investment company Capriole, also stressed. The year 2021 has a key resemblance to the double peak cycle of 2013.
BTC is nearing its second peak
Many marketers are divided on whether to cycle BTC rather similar to 2017 or 2013. If we look at one metric, unrealized profit or loss (UP&L), the answer can be simple. According to Edwards, only 2013 brought similar results in the area profitability.
In previous periods of the cycle, reflections were never able to keep unrealized gains and losses above 0.5. This was achieved only by the double bubble from 2013 and the current cycle.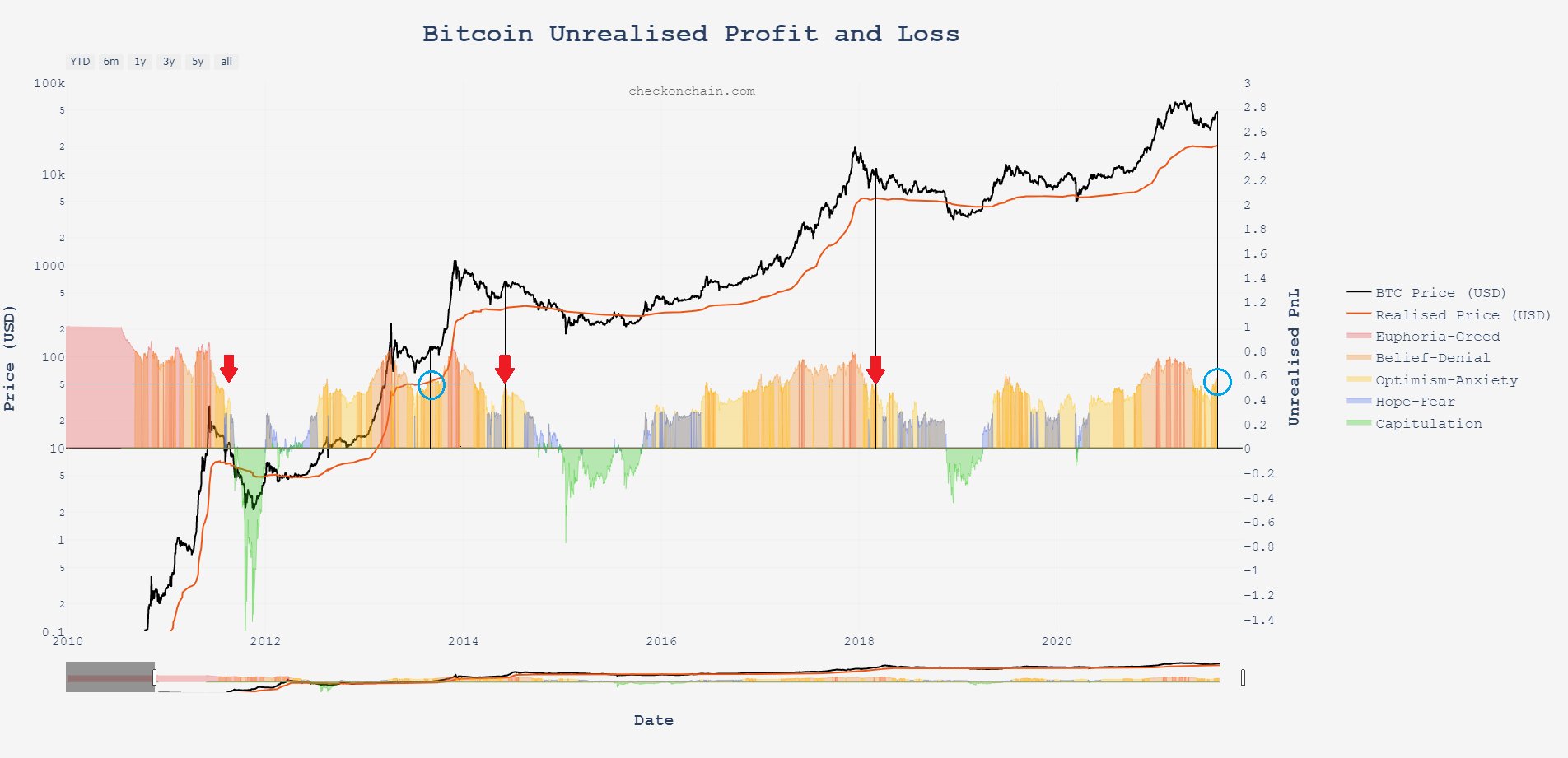 This metric goes hand in hand with the model Stock-to-flow from PlanB. The model requires an average BTC / USD of $ 100,000 or more this year. PlanB even predicts the end of 2021 at a minimum of $ 135,000 as the worst case scenario.
A double peak for BTC?
Monitoring tool BTC Bubble Index also shows a double price peak this year. The Bubble Index reached its all-time high of 119 on April 14, at a time when BTC / USD had reached a high of $ 64,500. It currently stands at 110.
In May, when BTC was on its way to a low of $ 29,000, data from Glassnode they also pointed out that this year mimics 2013.