Altcoin Market Cap Suggests Alts are Not Done Increasing
2 min read
The Altcoin Market Cap (ALTCAP) has bounced at the long-term $591 Billion support area three times since May 23.
It followed this up with a breakout from a descending resistance line, indicating that it will likely continue heading higher.
ALTCAP bounces at long-term support
ALTCAP has been moving downwards since an all-time high of $1.49 Trillion was reached on May 12. 
The decrease took it thrice to the $591 Billion support area, which is the 0.618 Fib retracement support level. Once there, ALTCAP created three long lower wicks, a sign of buying pressure. 
Despite the wicks, technical indicators in the weekly time-frame are still bearish. The MACD is decreasing and is nearly negative. The RSI has fallen below 50 while the Stochastic oscillator has made a bearish cross.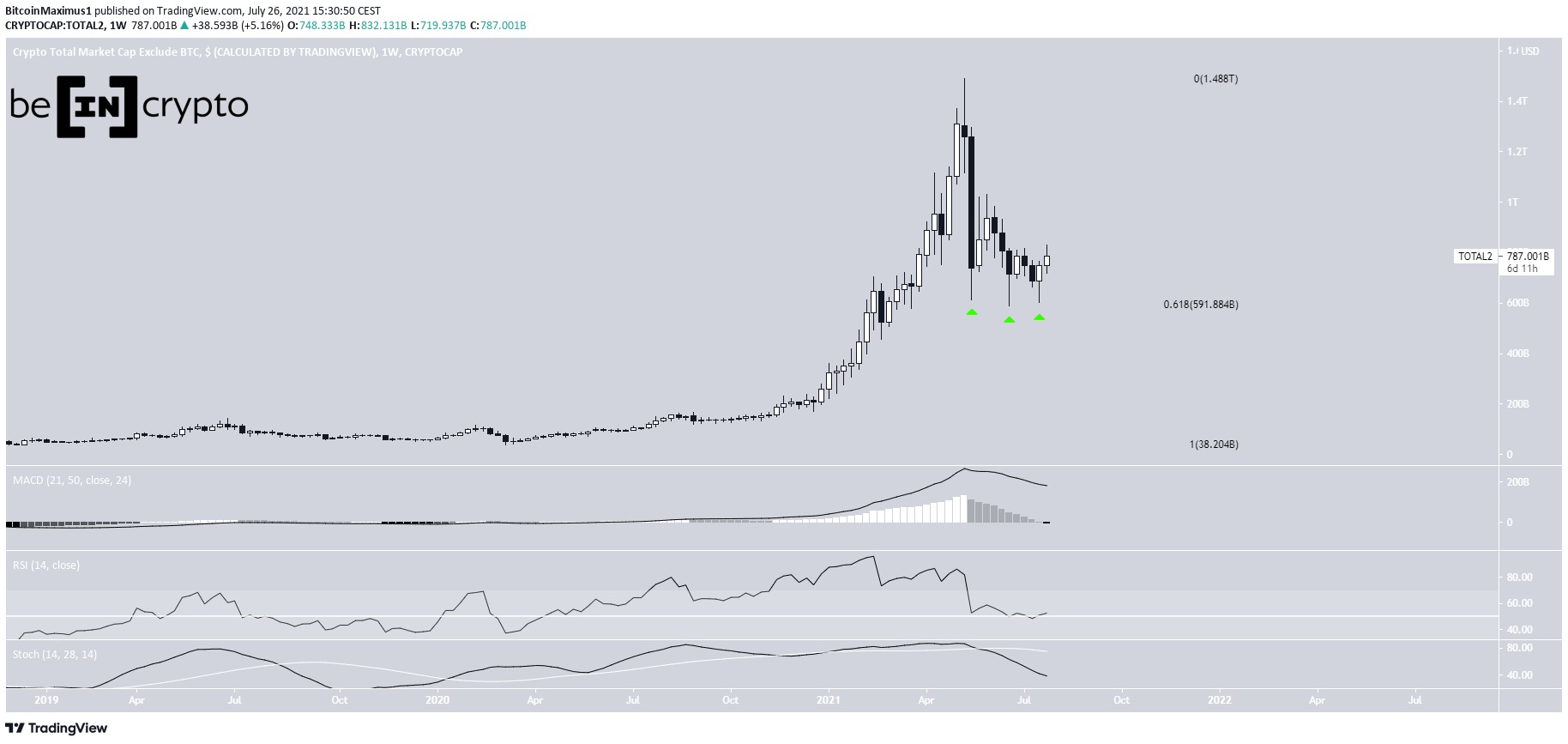 Cryptocurrency trader @Thebull_crypto outlined an altcoin market cap, stating that a new all-time high will be reached by the end of the year.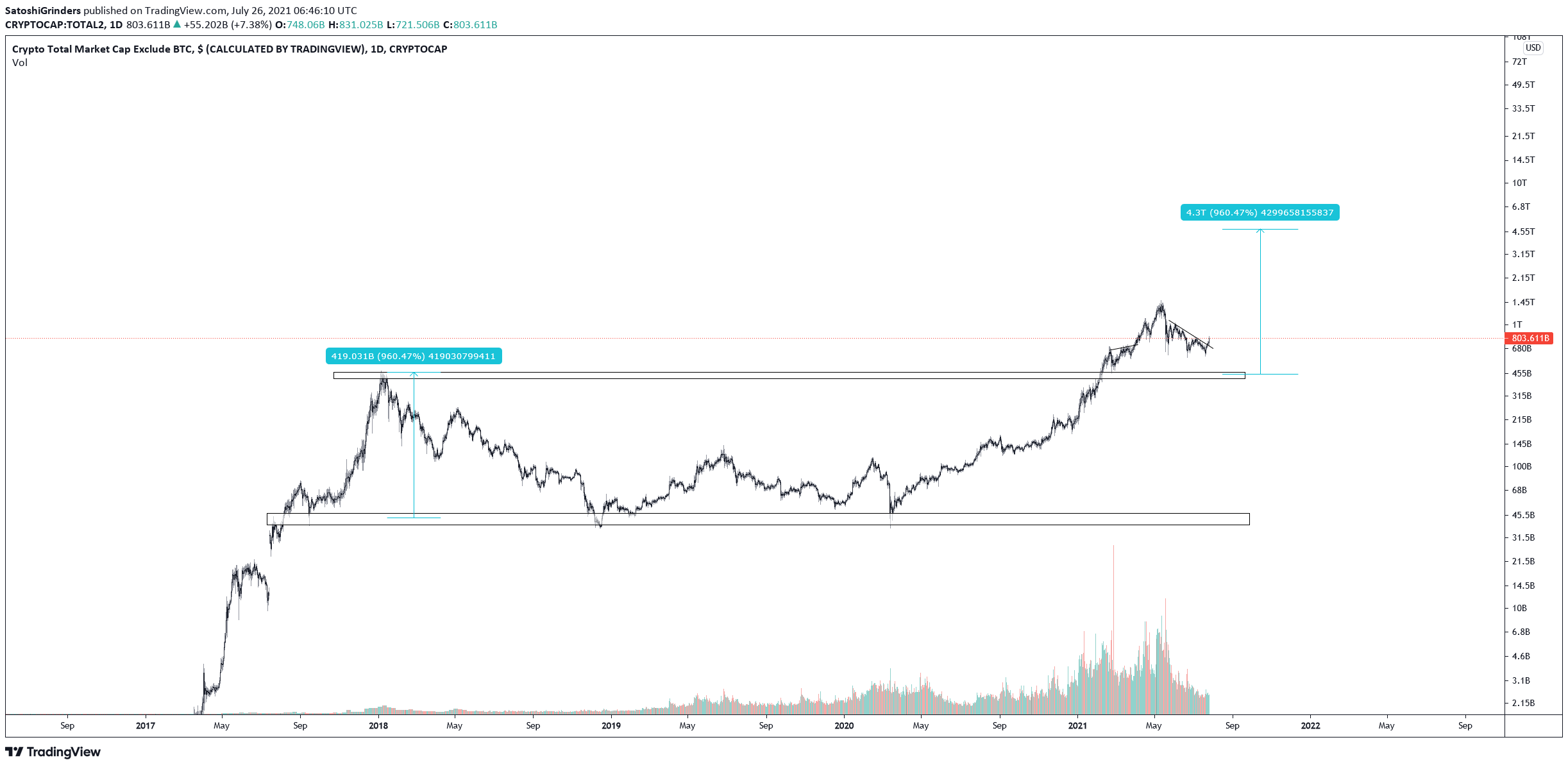 Since the weekly time-frame looks relatively bearish, a look at the daily one is required in order to determine the direction of the next move.
Future movement
The daily chart provides a more bullish outlook. 
The two final touches of the previously outlined long-term support area were combined with bullish divergences in the MACD, RSI & Stochastic oscillator. This effectively created a double bottom pattern. 
ALTCAP has been increasing since the second bottom and broke out from a descending resistance line shortly afterwards.
The closest resistance areas are at $934 Billion and $1.04 Trillion. These are the 0.382 and 0.5 Fib retracement resistance levels, respectively.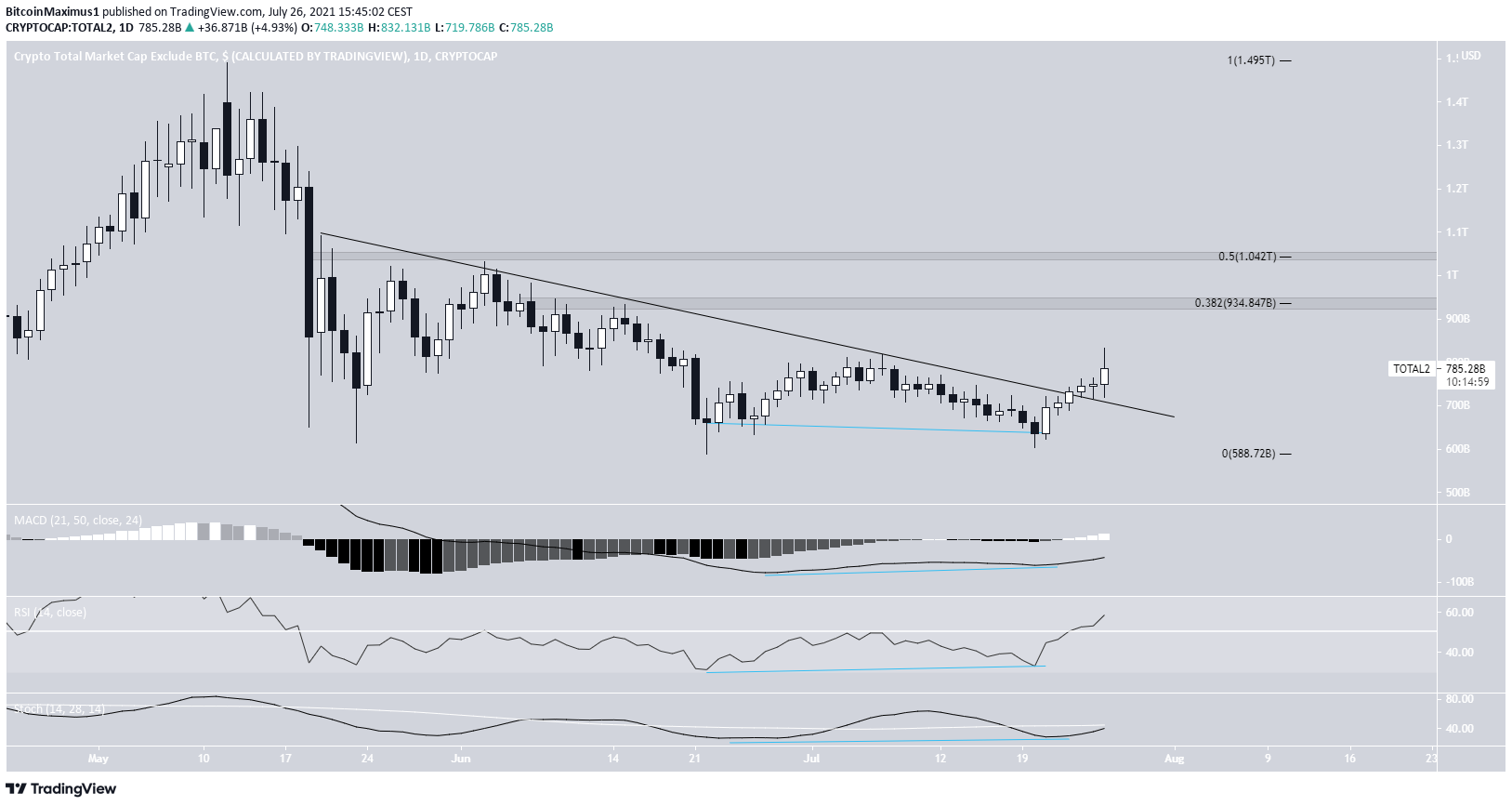 Total market cap
Similarly to ALTCAP, the total market cap (TOTALCAP) bounced at its $1.22 Trillion support area numerous times, before finally initiating an upward movement.
The final two bottoms were combined with multiple bullish divergences.
The closest resistance area is at $1.74 Trillion. TOTALCAP has not traded above this level since the drop on May 19.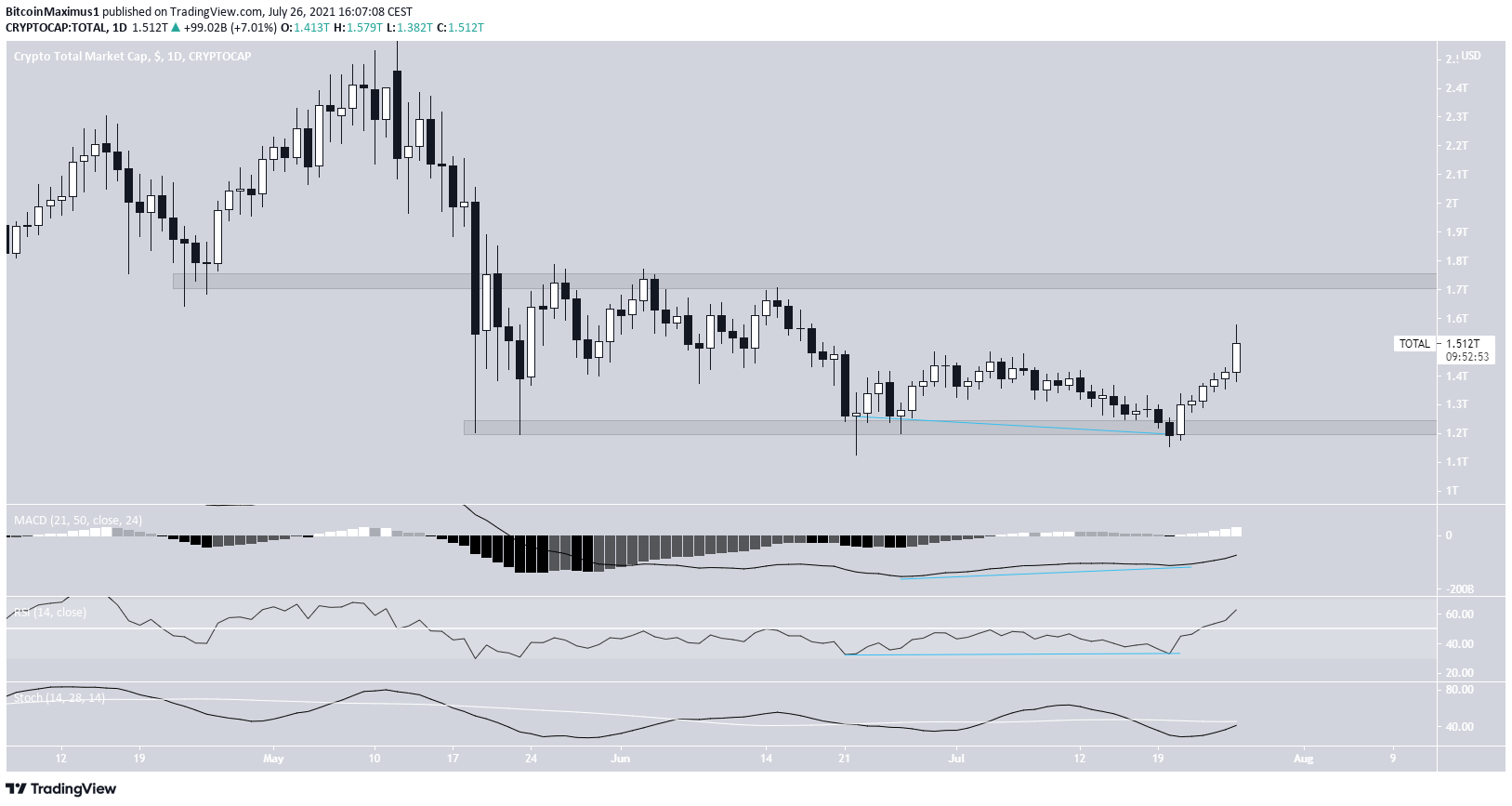 For BeInCrypto's latest BTC (BTC) analysis, click here.
The post Altcoin Market Cap Suggests Alts are Not Done Increasing appeared first on BeInCrypto.