BNY Mellon Becomes Asset Servicing Provider for Grayscale BTC Trust
2 min read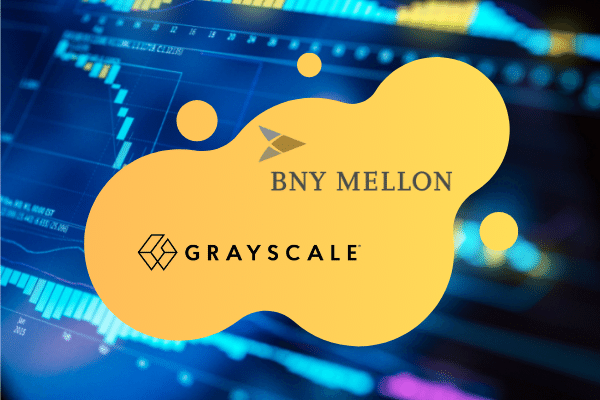 Grayscale Investments has just announced that it has selected BNY Mellon as an asset servicing provider for its flagship product, Grayscale BTC Trust.
As part of the agreement, BNY Mellon will provide Grayscale BTC Trust with fund accounting and administration starting from October 1, 2021 onwards. BNY Mellon is also expected to provide transfer agency and ETF Services for the Grayscale BTC Trust once it converts to an ETF.
Grayscale will be able to reap the benefits of improved scalability, resiliency, and automation via BNY Mellon's industry-leading platform, which includes BNY's proprietary ETF Center. ETF Center offers a technology that is specially made to support digital asset ETFs.
Engaging BNY Mellon is an important milestone as part of our commitment to converting Grayscale BTC Trust into an ETF. BNY Mellon has a long-standing reputation as a trusted provider and has established one of the first teams dedicated to servicing the growing digital currency asset class. We are pleased that BNY Mellon will join a group of Grayscale's best-in-class service providers, helping us deliver a seamless, industry-leading investment experience.

Michael Sonnenshein, CEO of Grayscale Investments, LLC
This move is in part with Grayscale's dedication to convert Grayscale BTC Trust into an ETF, which is in accordance with the company's strategic product pipeline.
By establishing a relationship with a powerhouse like BNY Mellon, this helps secure a long-term success for Grayscale BTC Trust.
The post BNY Mellon Becomes Asset Servicing Provider for Grayscale BTC Trust appeared first on SuperCryptoNews.