BTC dominance drops | 20,000 new BTC ATMs in 2021
2 min read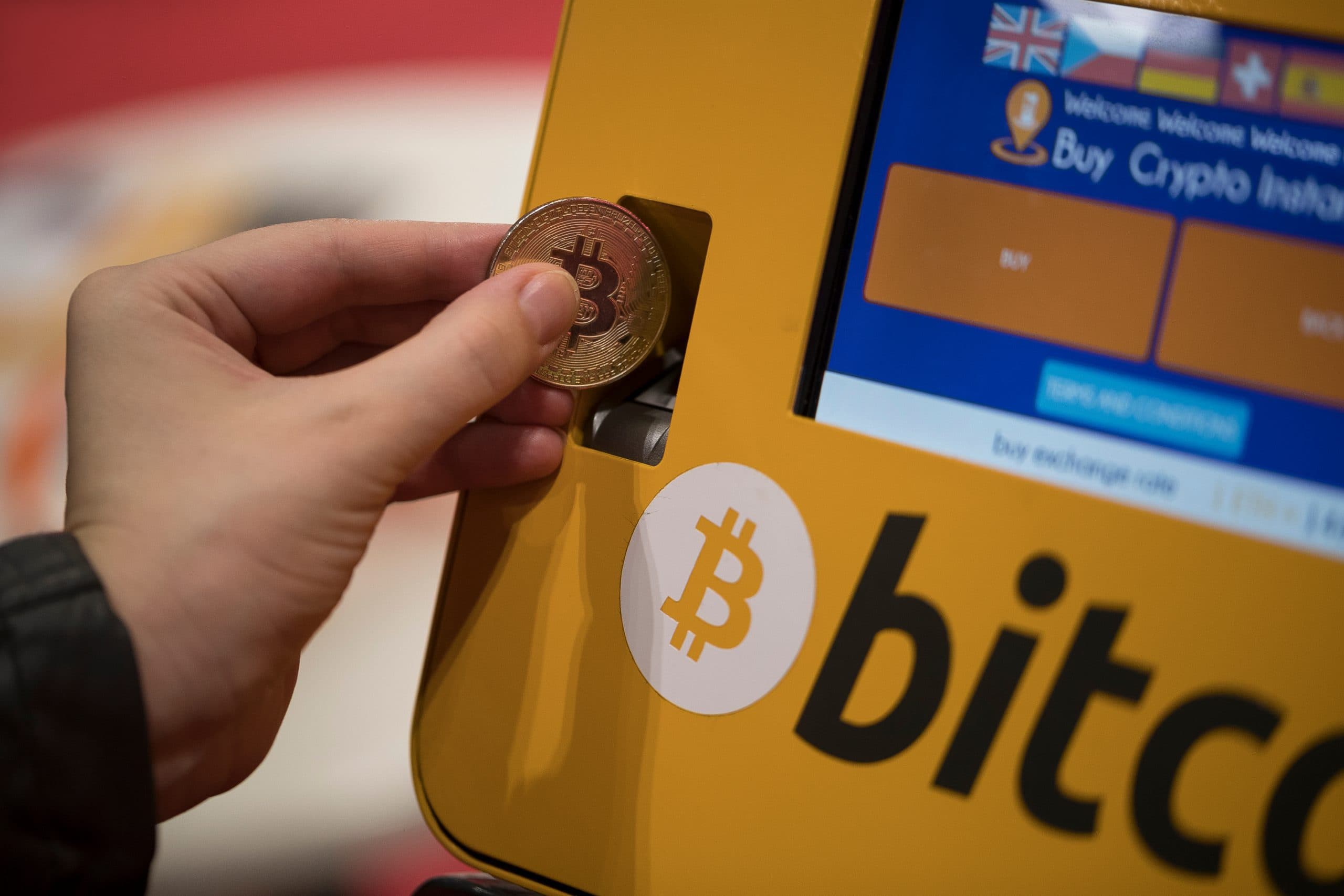 Withdraw BTC from the machine: What is part of everyday life for many Americans can still be expanded in Europe.
BTC dominance drops to 40 percent
A trend that has been evident for some time: The percentage of BTC market capitalization in total market capitalization, also known as BTC dominance, has been on the decline for months. The BTC dominance is currently 40 percent – the lowest value since 2018.
The market share of the second largest cryptocurrency ETH, on the other hand, has continued to grow. With a market capitalization of around 450 billion US dollars, ETH now represents a fifth of the total market capitalization, in dominance: 20 percent.
The fact that the trend in BTC dominance is down should not necessarily be seen as a negative trend. Rather, the dwindling share of the largest cryptocurrencies in the overall market shows a growing diversity in the token landscape.
20,000 new BTC ATMs in 2021
While the BTC share of the crypto market continues to decline, BTC adoption has made a significant leap forward in 2021. This can be seen from the steep increase in BTC acceptance points. Was it still loud at the beginning of the year Coinatmradar 14,040 BTC ATMs worldwide, the number has more than doubled to currently 33,909. This year alone, around 20,000 new BTC ATMs went into operation – more than 50 new machines every day.
There are around 30,000 ATMs in the USA – the front runner. Canada has the second most ATMs with 2,216 ATMs, El Salvador has 205 acceptance points. Germany, where 33 machines are still in operation, is far behind.
While North America in particular, where 94.8 percent of all ATMs are located, is responsible for the rapid growth curve, crypto acceptance is rather creeping in European latitudes. Only 1,384 ATMs – a share of 4.1 percent – can be traced back to Europe.
Considering that not all BTC machines are monitored by CoinAtmRadar, the actual number may be higher.
Interestingly, in the third quarter, despite the overall decline in BTC, the number of installations increased the most. This suggests that market participants are optimistic about the long-term prospects of the crisis.
Overall, the value of BTC increased significantly in 2021, thanks to institutions that attracted more retail investors to the sector. The primary cryptocurrency has increased by 69% since the beginning of the year.