BTC Might Batter Earnings of Its Biggest Corporate Backers
3 min read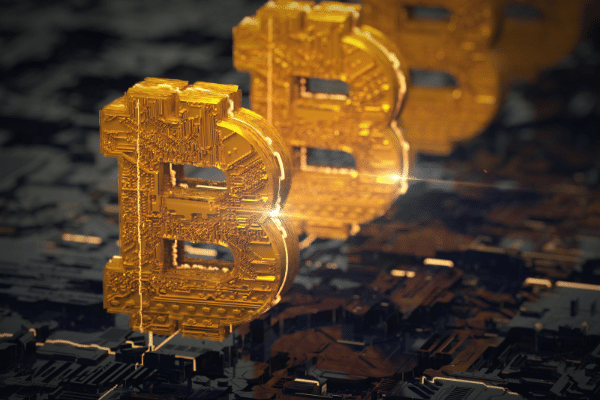 Second quarter earnings will reveal how much of a dent the recent drop in BTC's price will have on corporate backers that have the cryptocurrency on their balance sheet
Investors need to take a long view on BTC if they are to equate the success of its corporate backers with the cryptocurrency
As balance sheet items go, it's completely understandable why most CFOs and financial executives might balk at putting large amounts of something as volatile as BTC on the books.
And CFOs looking for justification to their boards as to why they thought it might have been a bad idea to add BTC to their coffers may soon get it, as some of the biggest corporate backers of the benchmark cryptocurrency turn in their quarterly earnings reports.
From Tesla to MicroStrategy, some of BTC's biggest backers will have to account for their holdings as BTC fell some 41% in the second quarter, after chasing a high of as much as US$64,000 in April, before tumbling in May.
While many analysts expect sharp write-downs, there's also the potential that more than a handful of companies that had BTC on their books also clocked big gains if they managed to offload their cryptocurrency holdings at higher prices than what they bought it for.
For companies like Tesla, its BTC holdings are more of a distraction than anything else, with investors more interested in its quarterly sales numbers, especially after the massive recall of vehicles sold in China, the same can't necessarily be said for firms like MicroStrategy.
Until recently, few, if any investors had even heard of MicroStrategy, the enterprise software company that has had middling sales and results for years, until its founder and CEO Michael Saylor decide to go all in on BTC.
Since then, the gains made by MicroStrategy on its BTC holdings, as well as the bond issuances that it's conducted backed by BTC have made the company look more like a cryptocurrency firm than a software enterprise.
As of May 18, MicroStrategy has spent over US$2.25 billion on BTC, but less than three week later, warned of an impairment of at least US$284.5 million on those holdings, a quarterly write down that could end up being much higher after the software company raised US$500 million in a private offering to boost its BTC holdings at a time when the price of BTC was continuing to slide.
Companies that hold cryptocurrencies write down the value of their digital assets if the price falls below the acquisition price, but they aren't allowed to recognize gains until there is a sale so even if the average price paid for BTC could be well below current prices, companies would have to record impairment charges when the market dips.
Tesla already wrote off US$27 million on its US$1.3 billion BTC holding for the quarter ended March 31 but could face a much higher mark down for the end of the second quarter, as BTC dipped below US$29,000 by the end of June.
But early corporate backers may end up having the last laugh, write downs notwithstanding, because every investor knows that you buy when the price drops and not when it's at its peak.
And while it's more likely than not that most companies holding on to BTC will need to make significant write downs for the past quarter, a quarter does not an investment make.

The post BTC Might Batter Earnings of Its Biggest Corporate Backers appeared first on SuperCryptoNews.